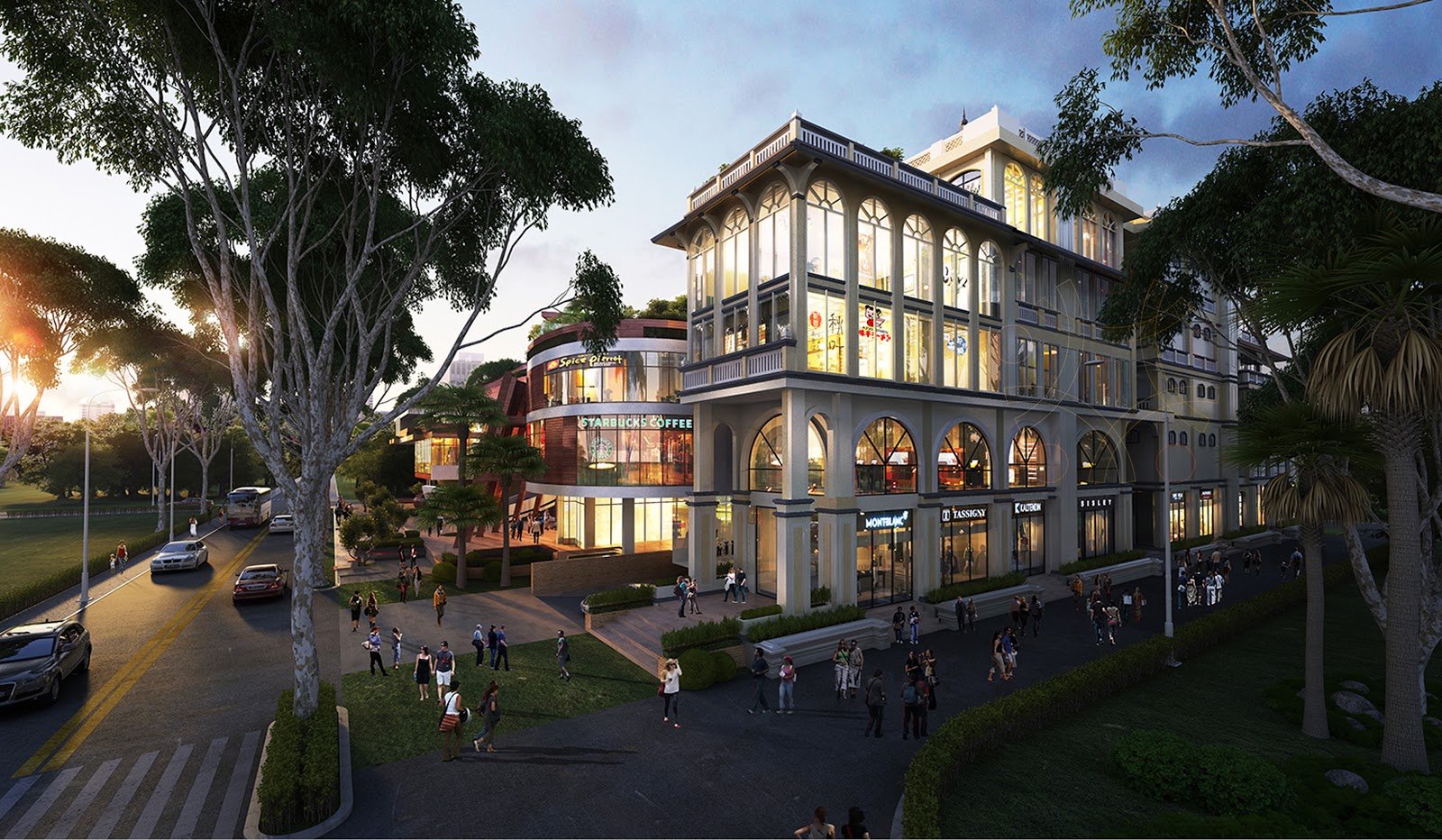 With 80 percent of the project complete, the largest mall in Siem Reap to date - "The Heritage Walk" - is expected to offer a wide range of shopping and entertainment possibilities to tourists and local residents alike upon its completion in early 2018.
Adding to the several small malls including Lucky Mall and Angkor Trade Centre and several more shopping complexes, The Heritage Walk will provide 40,000 square metres of covered and open-air retail space, accommodating about 100 shops including restaurants, coffee shops and a cinema.
Located on 1-hectare of land at the corner of National Road 6 and Oum Chhay Street in Siem Reap's Svay Dongkoum commune, The Heritage Walk is set to launch its soft opening in February and a grand opening in April 2018.
The Heritage Walk project is a good news for real estate sector in Siem Reap with local real estate agent expressing optimism toward the new project.
Mr. Mario Tan, Sales and Marketing Director of Hunter Estate, said " The new mall would give tourists and local people more shopping and leisure options and will attract them to spend more and stay longer in Siem Reap. With some small malls operating successfully in the province, The Heritage Walk, the first biggest mall in Siem Reap, tends to have a high chance to be successful as there will be local and international tourists flocking to go shopping in this mall."
Mr. Mario added: "this is a good thing for local economy as there will be more business activity taking place in the province. Moreover, this will also help push investors more confidence in real estate market in Siem Reap."
It is worth noting that Land price in Siem Reap is stagnating at the moment ahead of coming general election with an average between $350 and $400 per square meter. It is hoped that The Heritage Walk will push investors more confidence to invest in this province, helping to push land price to rise again after the election.
Search property for rent or sale in Siem Reap on Realestate.com.kh!