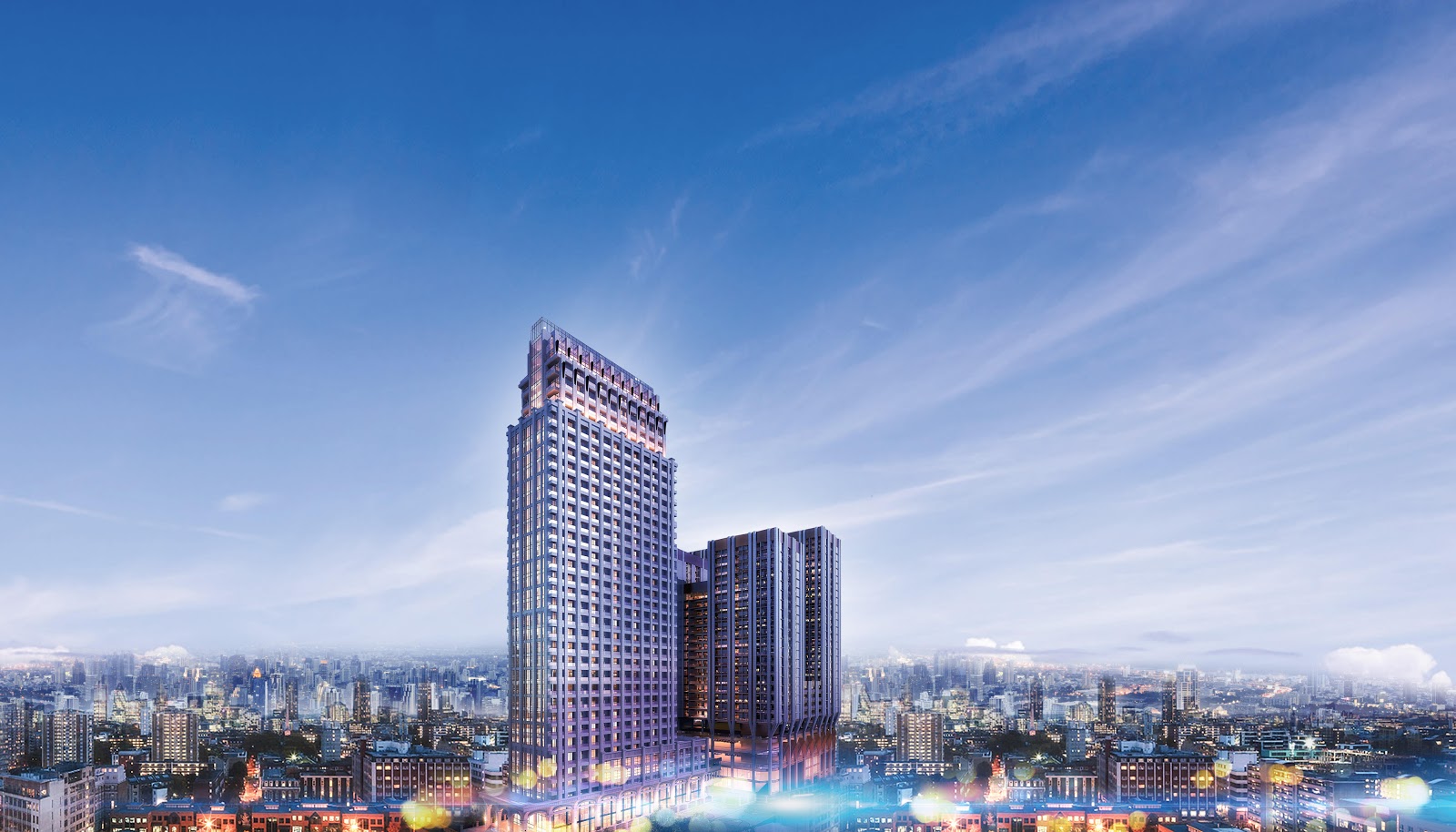 Located along the busy Russian Federation Boulevard in Toul Kork District, The Parkway is another iconic, multi-awarded mixed-use development that is set to grace the Phnom Penh skyline.
Developed jointly by Cambodia's Parkway Investment Co., Ltd, a leading property developer with more than 23 years of experience, and China's Nantong City Daxin Engineering (Cambodia) Co., Ltd., The Parkway is composed of three buildings of 26, 30, and 36 floors, respectively. In The Parkway, there are a total of 1,500 condominium units available, sizes ranging from 50 sqm to 1,200 sqm.
The Parkway features such luxurious amenities as sky bar, infinity swimming pool, gym, sky garden, and function rooms. The ground floor boasts of a mall with a range of dining, leisure, and shopping areas.
Situated within Phnom Penh's CBD, The Parkway is close to such amenities as international schools, banks, hotels, restaurants, cafes, markets, and transportation hubs. Landmarks such as Aeon Mall 2, Cambodia Railways, and Phnom Penh International Airport can be reached by car in less than 30 minutes.
With its full array of amenities and focus on comfort and luxury, The Parkway was designed to attract famous personalities and the like.
Sales commenced last year, and attracted droves of local and international investors. Handover of units is scheduled by the end of 2020.
Being a part and wanting to do more in support of Cambodia's real estate industry, The Parkway is supporting the inaugural Cambodia Real Estate Awards 2018 as one of its main sponsors. The Parkway sees the Awards as the best way to recognize and promote excellence in the industry. Culminating with a Gala Dinner and Awarding Ceremony on July 6, the much-awaited Cambodia Real Estate Awards is the most prestigious gathering for the Kingdom's property sector this year.