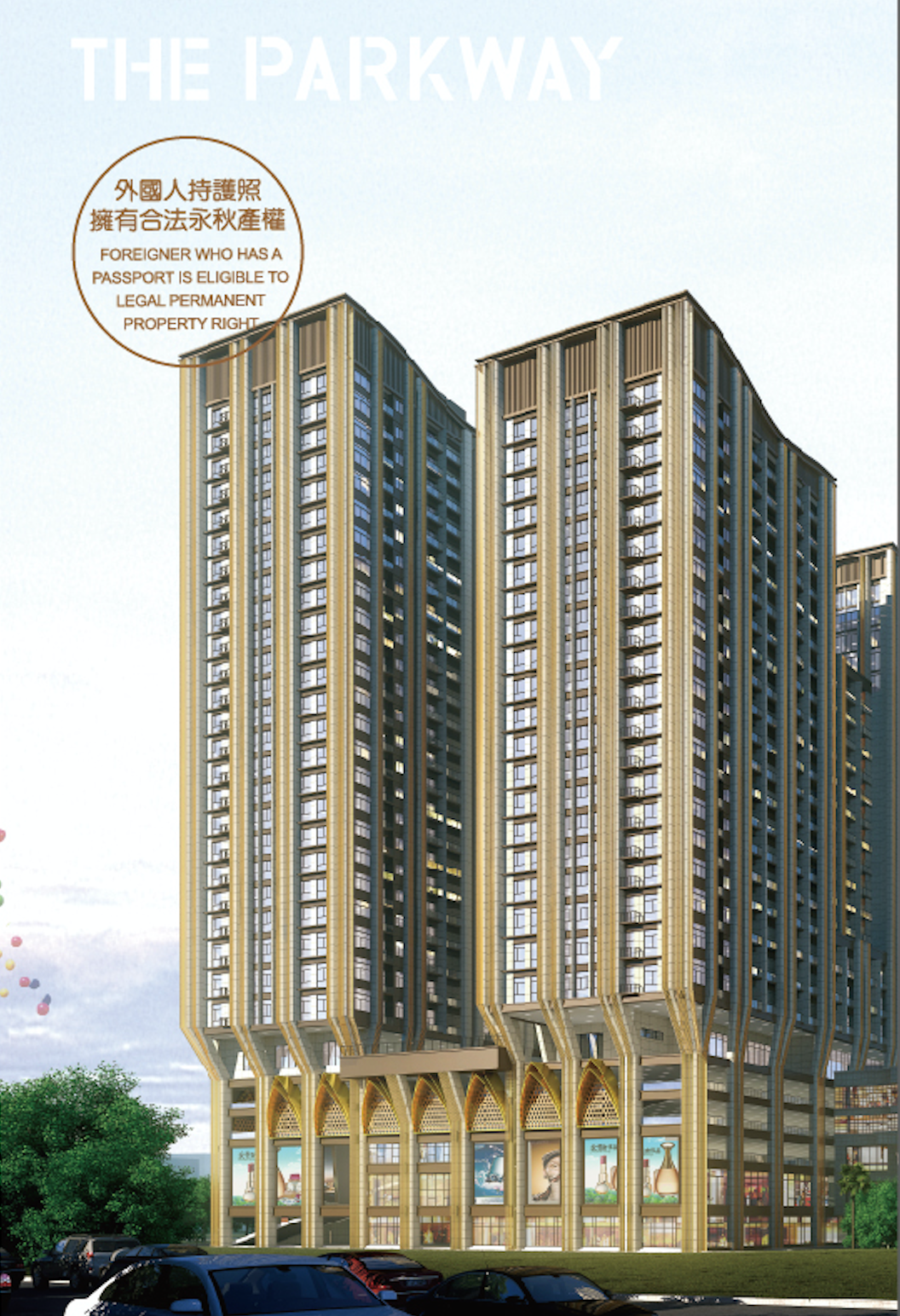 The Parkway's official commencement of sales will be announced at their Opening Ceremony on Saturday 18th November 2017, presided by Cambodia's Deputy Prime Minister and Mayor of Phnom Penh.  
Over 25 local media partners and a number of distinguished international guests will join the ceremony which is anticipated to be highly successful and an opportunity to celebrate the vision of coordinated Cambodian and Chinese developers; Parkway Investment Co., Ltd and Nantong City Daxin Engineering (Cambodia) Co., Ltd. Both of these established construction companies have materialised a vision to establish modern,  mixed-use condominium in the rapidly growing up-and-coming-area, Toul Kork.   
The Parkway is strategically located in Street 273 in Toul Kork in a high potential area where is it is in proximity to quality infrastructure and key locations, and amenities  such as the CBD, Aeon Mall 2, and the airport.
The total development of The Parkway comprises of three buildings. The first, has 36 floors; the second, has 26 floors; and the third consists of 30 floors. In total, there are  1,500 condominium units available, ranging in size from 45sqm to 135sqm, offering variety to potential investors.
Parkway Investment Co., Ltd's previous successful developments such as Borey Rith and Parkway Square has given the developers a solid international reputation, and their subsequent developers always gains attraction and supporting from prospective local buyers. The company believes that the Sales Opening Ceremony will attract more potential investors to learn about the great potential of this new development.
Check out The Parkway project on Realestate.com.kh