The Seagate Suite project is the foremost mixed-use development on the coast of Sihanoukville, Cambodia; and will soon be the tallest building in the province. The development is located in Phum Bei Village, Sankat Bei; adjacent to Victory Beach and what shall likely become the future CBD area of Sihanoukville city. The project offers residents a 360-degree view of both the ocean and fast growing city.
On the 17th of December 2017, The Seagate Suite officially commenced sales at its official opening ceremony. The launch informed the market and general public as to how The Seagate Suite is operating in Cambodia and how the developer will play an influential role in the real estate sector both now and into the future.
H.E. Sar Kheng, the Minister of Ministry of Interior, congratulated and welcomed to Cambodia the Hefei Friendship Association. The Hefei Friendship Association initiated the cooperation between public and private partners in order to launch The Seagate Suite project. His Excellency added that this new project will offer another option for Cambodian and non-Cambodian Nationals who want to live in the Kingdom.
H.E. Sar has also encouraged the local authorities to focus closely on their roles to ensure convenience for all investors, local and international, who want to process documents related to purchasing and securing condo units in Sihanoukville province.   
Lok Oknha Ouk Socheth, Chairman of the Cambodia Hefei Friendship Association and representative owner of The Seagate Suite development, said that: "The vision of the Cambodian economy, along with the Cambodia-China relationship through strategic investment policies, is showing notable growth. The residential development of The Seagate Suite reflects this positive trend of development through cooperation."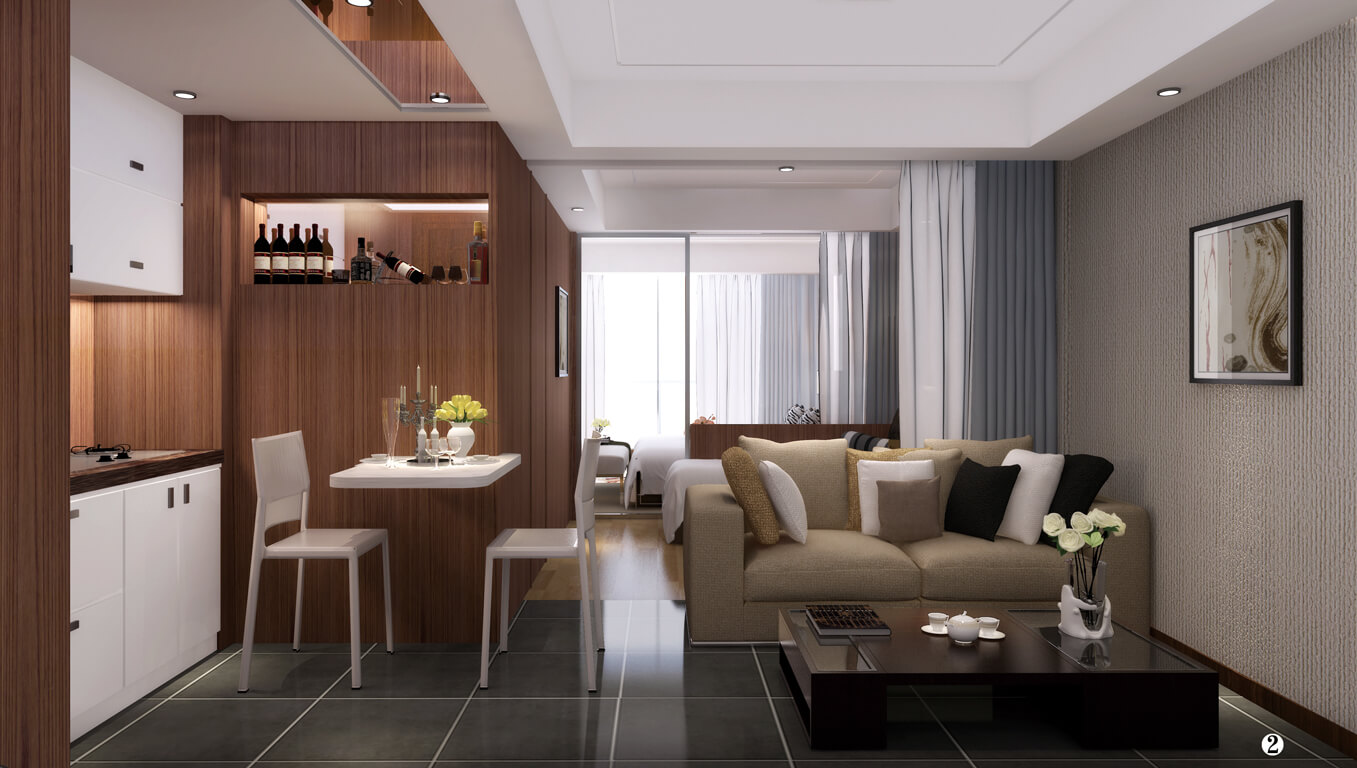 Developed by KHCN Investment & Development Co,. Ltd, The Seagate Suite will be an iconic building in Sihanoukville for years to come. The Seagate Suite condominium is designed to bring an international standard of living to life for all residents; through both its inside and outside facilities and amenities. The project will be 45 stories tall and cover a total area of 1,118 square meters. Studio rooms will range from 31.21 square meters to 70.12 square meters. 1-bedroom units span anywhere from 60.15 square meters to 88.62 square meters. Meanwhile, 2-bedroom units measure 113 square meters.  
Buyers will have multiple options when it comes to unit designs, as they are able to choose between 6 different and distinct unit styles. These include Northern European, Minimalist, Southeastern, Luxurious Baroque, New Oriental, and Neoclassic. The Northern European, however, has a free design and comes fully-furnished.
In addition, each unit comes with a Smart Home System that operates via application. Each unit is a smart home, with app controlled air-conditioning, sockets, TV, music, security cameras, keys, water heating system and lighting system.
In term of safety and security, The building also has built-in security features such as smoke detectors, sprinklers, fire extinguishers, hose reels, and an emergency sound alarm. Management will even include 24/7 security.
Lok Okhna Ouk said that the project aims to bring a unique value for residents, including a 700 square-meter infinity pool, private meeting hall, shopping center, market, fully-equipped gym, steam room, spa and sauna, restaurants, business center, multi-functional conference room, rooftop tarmac, banquet hall, luxury casino, cinema, ktv, bar, art gallery and even a helipad on the roof.
The Seagate Suite is now officially open for sales, at a starting price of just $70,000 per unit. This new development guarantees rental returns up to 16 percent over two years (or 8 percent per year). As an added bonus, buyers won't need to spend any additional money on furniture when they move - as a full set of furniture is included, custom designed to suit the space, style and design of the building. Another useful perk is that if the buyer wishes to resell the unit, the developer also guarantees to absorb the 10 percent sales tax.