The Royal Government of Cambodia is planning to take proactive steps to address the issue of stalled investment projects in Sihanoukville and Introduce "package measures" to instil investment confidence and market demand in the short to medium term to resolve halted investment projects in the coastal city.
A draft plan to tackle the issue, which is seen as a blight on the broader vision of the city, is outlined in Letter No. 356 of the Council of Ministers dated March 29, 2023, from the Office of the Council of Ministers. If approved, it will align with the Sihanoukville master plan roadmap but will take several years.
The area was a major investment hub pre-pandemic, and various construction projects such as hotels, commercial buildings, hospitals, schools, restaurants, and casinos transformed the city, but changes in the online gambling laws and the pandemic put a break on the city's development which has also underseen positive wholesale changes in the infrastructure, roads and beachside developments.
The development of this province is a big part of achieving the vision of turning Cambodia into a middle-income country by 2030 and a high-income country by 2050.
Cambodia's Industrial Development Policy 2015-2025 & Sihanoukville Masterplan
As part of Cambodia's Industrial Development Policy 2015-2025, the roadmap to develop Sihanoukville into a 'second Shenzhen city' has been mentioned by media and government officials. The hope is for Sihanoukville to be a major advanced economic zone that serves the regional and global production chains through the usage of technology and smart equipment - and see it become a SMART city.
Long Dimanche (Deputy Governor Preah Sihanoukville Province spoke earlier this year at the Great Real Estate Debate about the issues and said that the Sihanoukville population will increase to nearly one million people, up from the current 300,000 with the implementation of a new master plan.
The second phase of the Sihanoukville master plan was prepared with the support of China's Urban Planning Design Institute of Shenzhen (UPDIS), and as of March 2023 was under review, but it outlined the ambitions to transform Sihanoukville into a multi-purpose special economic zone.
Sihanoukville is already a key economic hub for Cambodia and the Sihanoukville SEZ is already the largest in the Kingdom.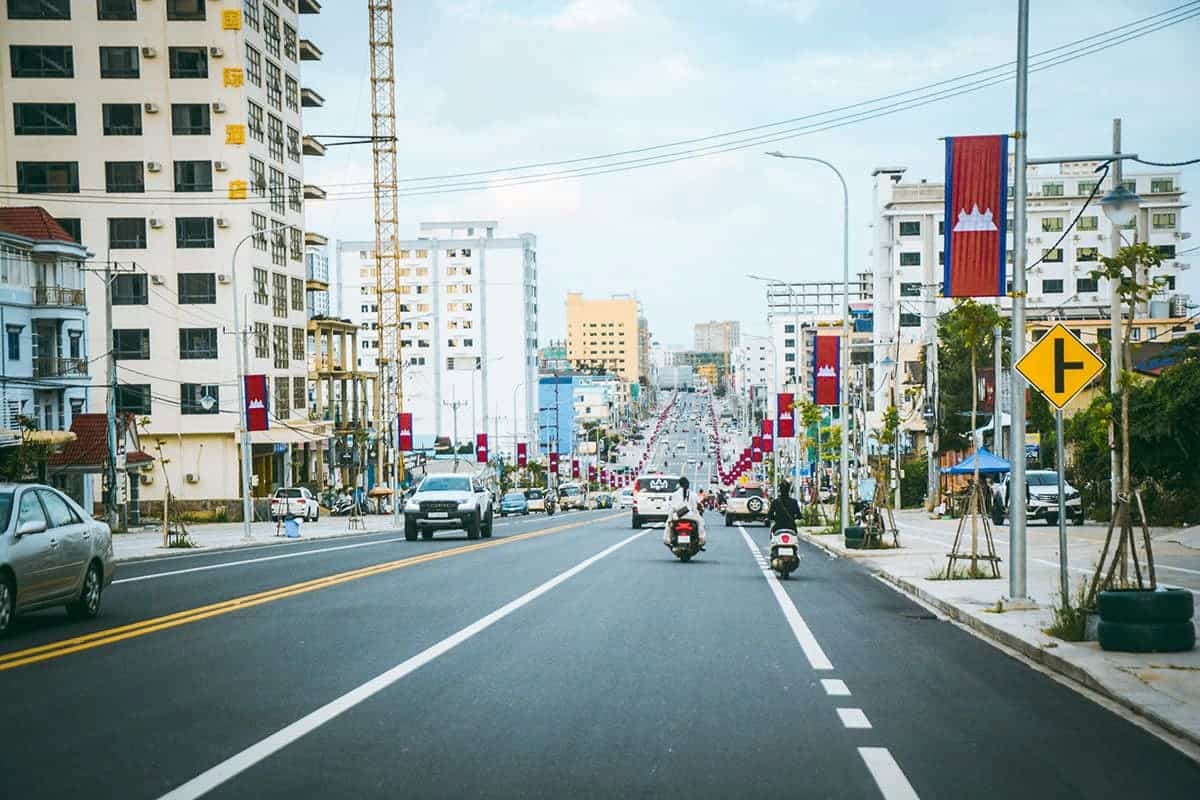 What Is Being Suggested To Breathe New Life Into Stalled Projects in Sihanoukville?
According to the aforementioned letter, the Cambodian Government will introduce a series of measures to build investor confidence and market demand through a step-by-step approach Sihanoukville.
These measures mirror what the Deputy Governor revealed in February but the consultation and information sharing will be provided to the relevant stakeholders - a broad outline of the plans is as follows:
Detailed survey of the market and projects & identifying investment areas (as many as 1,000 are believed to be incomplete) - April-June 2023.
Identify buildings and correct ownership & the legalities behind each case - July-September 2023.
Develop a program to promote and raise awareness on how to resolve stalled investment projects - second half of 2023 and ongoing.
Study and prepare visa policy for long-term investors - August-October 2023.
Incentivise investors/developers who are looking to enter the market - these could include tax breaks for example.
Programs to promote and raise awareness about the importance of completing these investment projects will also be carried out, but critically, a feasibility of budget allocation and evaluation of the quality of construction will be undertaken to assess the resolution process.
The Cambodian government has categorised the investments into four groups:
| | |
| --- | --- |
| Group 1 | School projects, hospital projects, duty-free shopping projects, housing projects for retirees, affordable housing projects, and other projects with high economic potential as determined by the Royal Government. |
| Group 2 | Investment activities that fall under the Investment Law of the Kingdom of Cambodia, and other relevant laws and regulations. |
| Group 3 | Business activities such as guesthouses and non-suburban housing construction under the Investment Law of the Kingdom of Cambodia. |
| Group 4 | Fundraising activities of joint ventures and/or governance in compliance with the law and provisions in force. |

What Are the Incentives?
There are specific conditions for each group to be eligible for the government's incentives for settlement and the main goals are to promote economic growth, create employment opportunities, and attract further investment in the region.
The government ultimately intends to generate investor confidence and a favourable investment climate in Sihanoukville by tackling this issue and implementing the master plan for the city.
Requirements for Incentives - Sihanoukville Projects
Groups 1 & 2
- Investment capital must have been generated between 2016-2020 - with a minimum investment capital of USD $1 million.
- Sufficient resources in terms of construction and implementation of the investment project.
- A master plan and investment plan must be provided.
Group 3
- Minimum investment must be $500,000 & sufficient resources for conducting the intended project.
- Business plan must be provided.
- This Group is marked for tax incentives.
Group 4
- Joint venture and/or governance fundraising activities must be legally registered.

All four groups of projects must comply with the following conditions:
Authorised to import construction materials, construction equipment and production equipment by customs duties, special taxes, & VAT at the expense of the state after obtaining a construction permit and assessment of actual needs.
Must invest to complete construction and/or renovation within 2 years.
Receive tax incentives after the building is completed and/or renovated.
Possible Incentives - Sihanoukville Stalled Projects
Groups 1 & 2
- Stamp duty exemption for transfer of title or possession of real estate between 2023 and 2025.
- Annual state property tax between 2020 and 2025 halted?
- Government will facilitate issuance of construction permits.

Group 3
- Exemption from withholding tax on rental of real estate for 3-5 years.
- Government will facilitate issuance of construction permits.
Group 4
- Tax relief term on income for 9 years.
- Government will facilitate issuance of construction permits.
The program will continue to analyse and evaluate the implementation of measures until 2026 to assess its impact.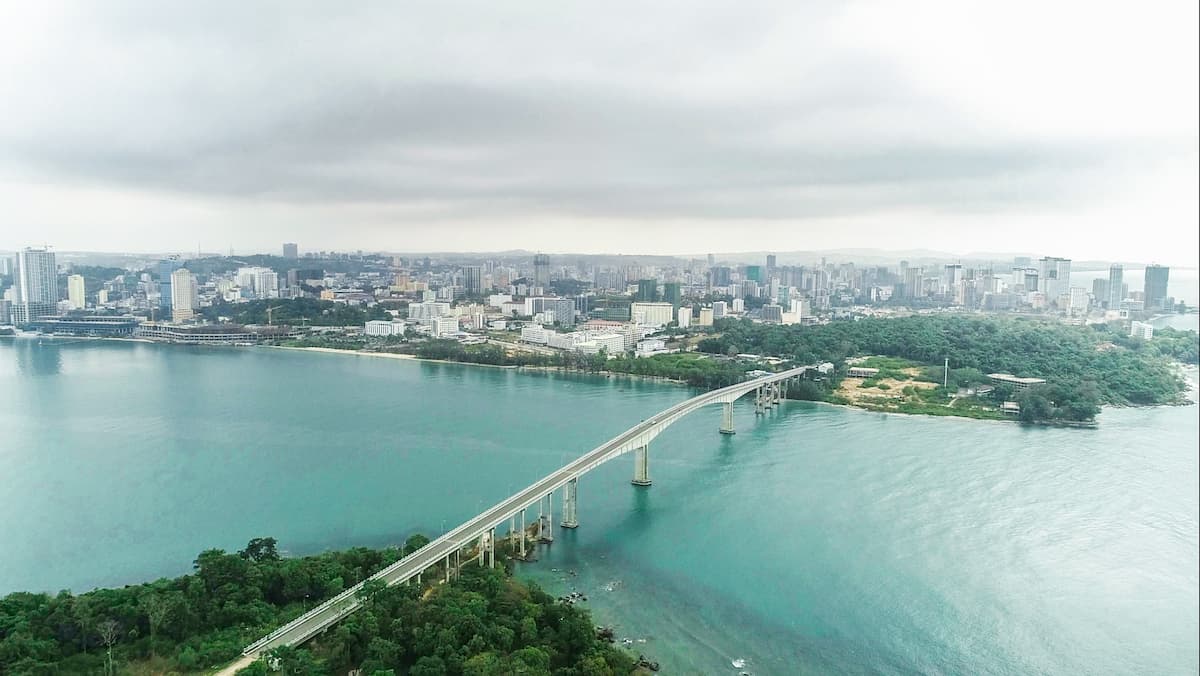 Citizenship and Long-Term Residence Options For Investors
Interestingly, the draft outlined the possibility of relooking at long-term visa options for potential investors which is slated to take place between August-October 2023.
The Cambodia My 2nd Home (CM2H) Program was introduced in 2022, and there already exist options to obtain Cambodian citizenship through investments.
Although it is a translation of the document, it outlined that there is an intention to "study and develop long-term visa and permanent residence visa policies, including the possibility to grant citizenship to investors or co-investors and tourists who come to stay, invest, and/or do business on existing investment projects in Sihanoukville.
Based on the Cambodia Real Estate Survey 2023, although Phnom Penh was the most popular area for all property buyers, Sihanoukville was seeing increased interest and still is in the top three locations for buyers in the Kingdom.
There also are an increasing number of flights to Cambodia, while investment into grand projects such as the Bay of Lights in Ream City in Sihanoukville is hoping to add jobs, raise tourism numbers and investment into the region.