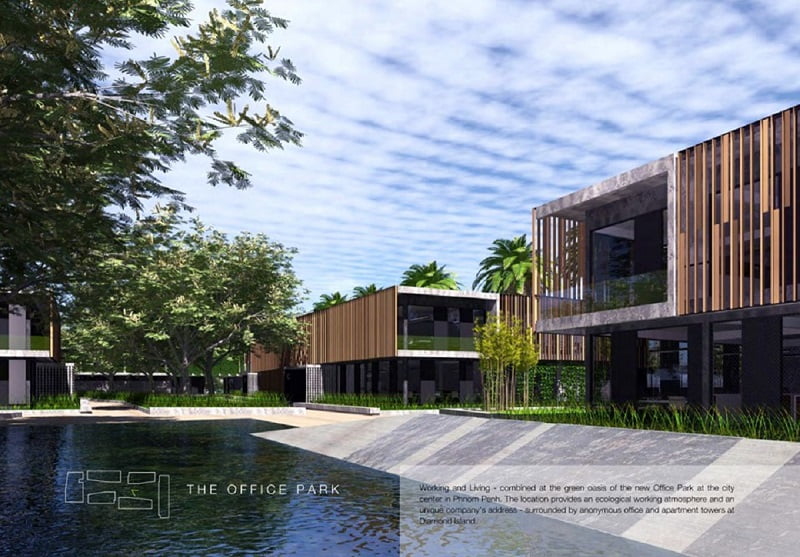 In the past years, Cambodia saw an increase in foreign investments in various sectors. The growing number of international companies setting up offices in the country has drawn high demand for office spaces.
With more attention and actions taken globally to address the environmentally-related issues and promoting the awareness of the problems, many companies became aware and are doing their best to try reducing impacts on the environment from their actions.
Green working space has become a popular solution for companies in a bid to tackle the problems. Having seen this is something Phnom Penh, a city with the growing demand for office supplies lacks, Aquation Hospitality jumps in and offers an eco-friendly office space option with its Aquation Diamond Island project.
Aquation Diamond Island is an environmentally-conscious office block with sleek designs, elegant styles and eco-friendly elements which fit with its slogan of "working green, living green". It sets out to be one of a kind of office building in Cambodia with the inclusion of sustainability and environmentally-safe concepts.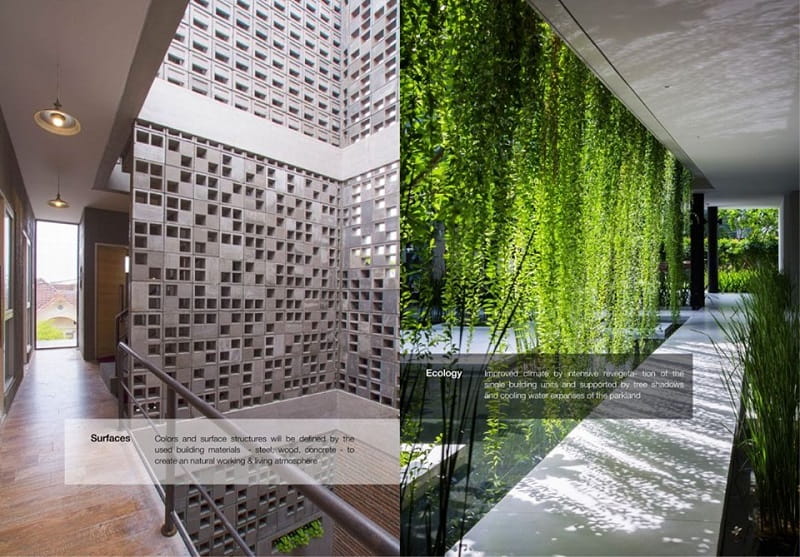 It is not just some kind of office space. Its campus made up of six different buildings, each hosts two-storey of office space and comes with the greenest interior and exterior designs that offer a relaxing environment for those who work in it. It also helps with stress from work.
Aquation Diamond Island is located in Phnom Penh's Diamond Island, one of the fastest developing areas in the city, offering space approximately 10,194 square meters within 50 units ranging from 127 to 284 square metres.
Situated in a prime commune of Tonle Bassac means Aquation Diamond Island is surrounded by the most prominent businesses in Cambodia, luxury condo developments, and other facilities including a driving range, pools, gyms, restaurants, banks and international schools. It sure is an ideal area to work and host your companies.
Want to find out more about housing types in Cambodia? Read our Investment Guide 2019.
Registration for Cambodia Real Estate Awards 2019 is open.