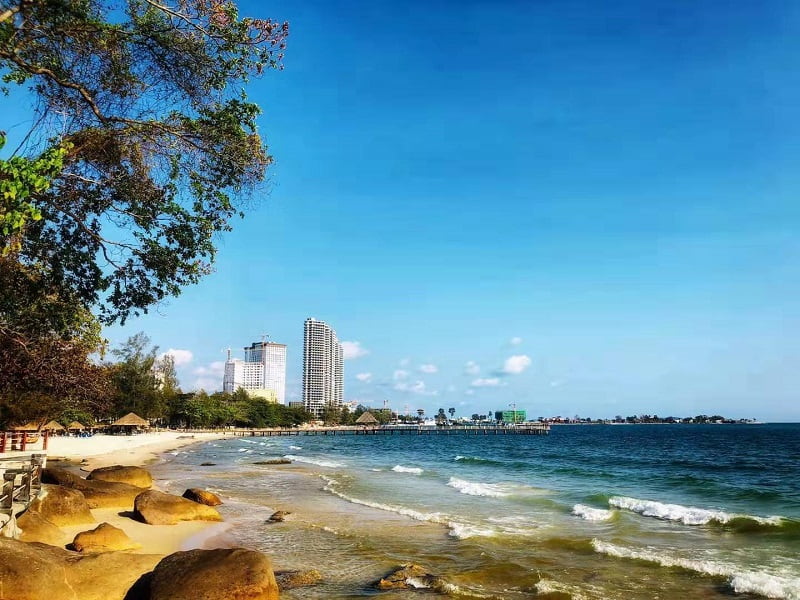 There are always some risks when investing in real estate. But risks are minimal as the project is close to completion. Blue Bay, one of the latest developments in the coastal city of Sihanoukville, is almost done. That means its potential is already clear.
Sihanoukville, an emerging coastal city, is building up great potential and has become one of the most captivating investment destinations in Southeast Asia.
One of the best ways to avoid risk when buying real estate is to buy projects that are already completed or near completion. However, in Sihanoukville, many developments won't be finished for another few years. Blue Bay, on the other hand, will be ready to go in a matter of months.
In fact, Blue Bay is one of the first high-end condo projects that will be delivered by the end of this year. The developer of Blue Bay is offering a fixed annual return of 8 percent for the first eight years to buyers. 
On top of that, Blue Bay is one of the condominium projects that are very close to the beach. That means when you open the window all you can see are blue sky, beautiful beaches and the oceans.
What's more, PPCB Phnom Penh commercial bank is working to provide mortgages to buyers up to five years. Don't sit waiting for years. Start reaping benefits right now with Blue Bay now, click here.
Breaking down Blue Bay's advantages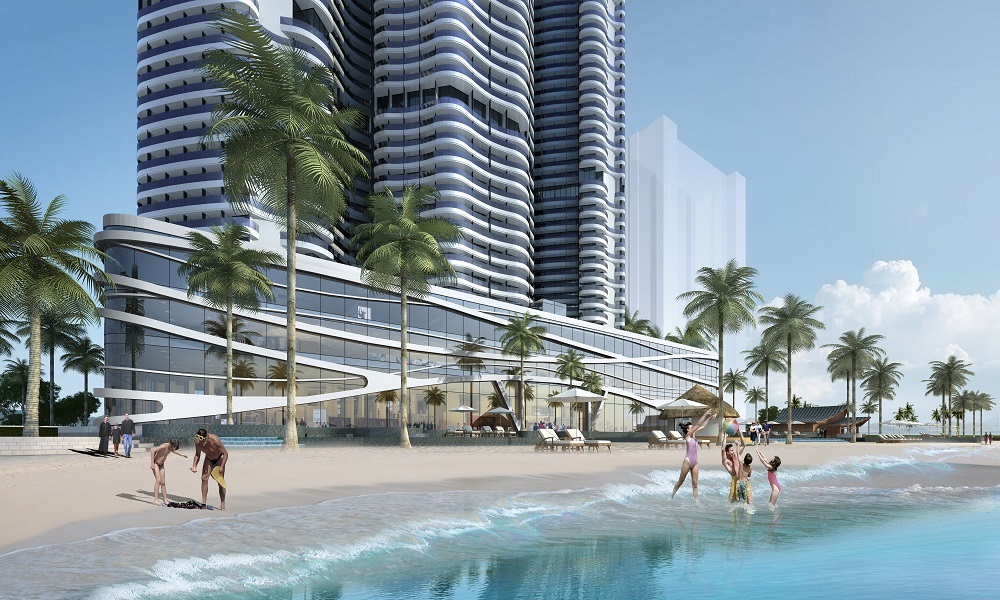 Currently, an ordinary hotel room, with no view of the ocean, near Blue Bay's location goes for around $110 per night. This means monthly income here can be as high as $3,000.
A conservative estimate would show that a 58-square metre apartment at Blue Bay could bring in $2,000 per month. This works out to $24,000 per year and almost $100,000 in four years.
Units at Blue Bay are now selling for around $3,400 per square metre. That means the total cost will be around $200,000. Think about it: You could get annual returns of around 12 percent.
Invest now and you could be eligible for a three-year preemptive property return. This opportunity is totally unique to this area and means you could get up to a 40 percent discount.
As a testament to Blue Bay's progress, the complex's Building C was already completed in October of last year. Now, the countdown begins to the December 2019 handover. Homes at Blue Bay range in size from 58 to 100 square metres.
Quick facts about Blue Bay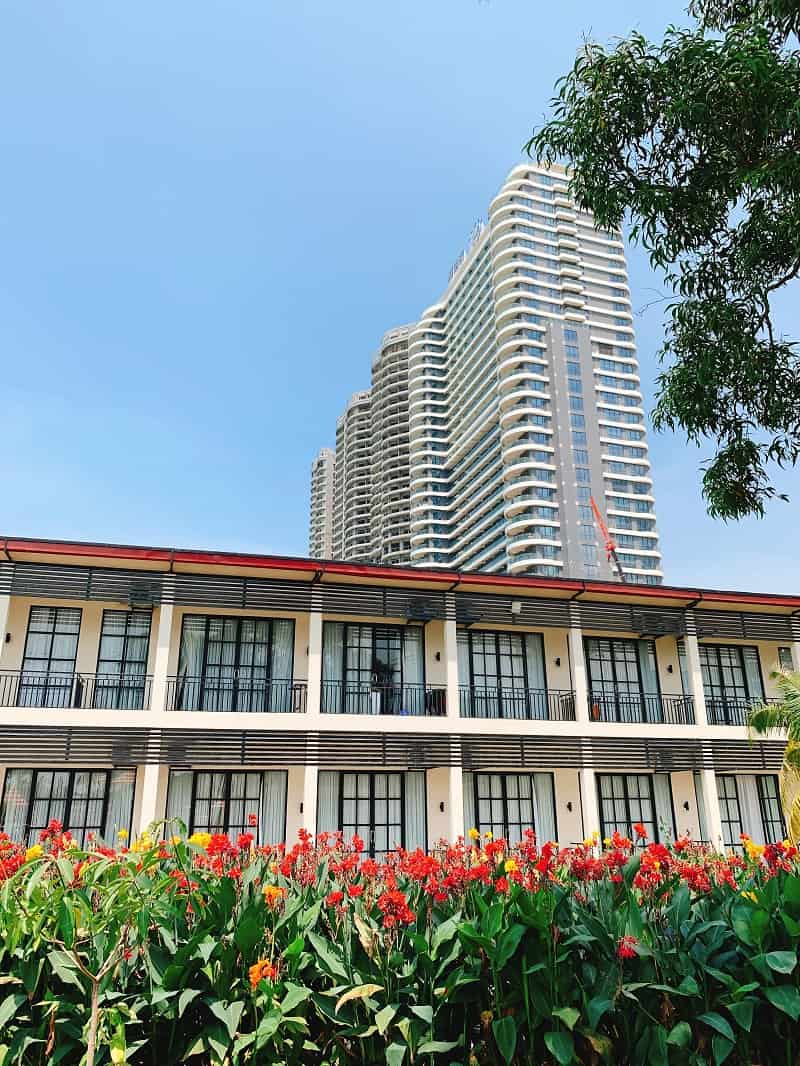 The Blue Bay is located on Sihanoukville's Independence Beach. Sitting on an area of 110,000 square metres, Blue Bay soars 37 storeys high. It hosts nearly 1,500 apartment units. Notably, 80% of the units have ocean views.
Life at Blue Bay is convenient. The Gold Lion Roundabout is just a stone's throw away. Many other attractions of Sihanoukville are near as well. Independence Beach, Ochheuteal Beach, Soka Beach, Victory Beach, Serendipity Beach, Koh Rong Island, Koh Rong Samloem Island, Bamboo Island, Monkey Mountain Park are all there for exploring. 
Blue Bay also has rich facilities. These include a premium gaming club, yacht marina, infinity pool, sky pool, beach volleyball court, featured Chinese and Western restaurant, roof canopy restaurant, beach bar, beach billiards room, business club, fitness centre, supermarket, cafe, property service centre and much more.
What's more, the famous five-star Wyndham Hotel and a large duty-free shop have signed on to join the project.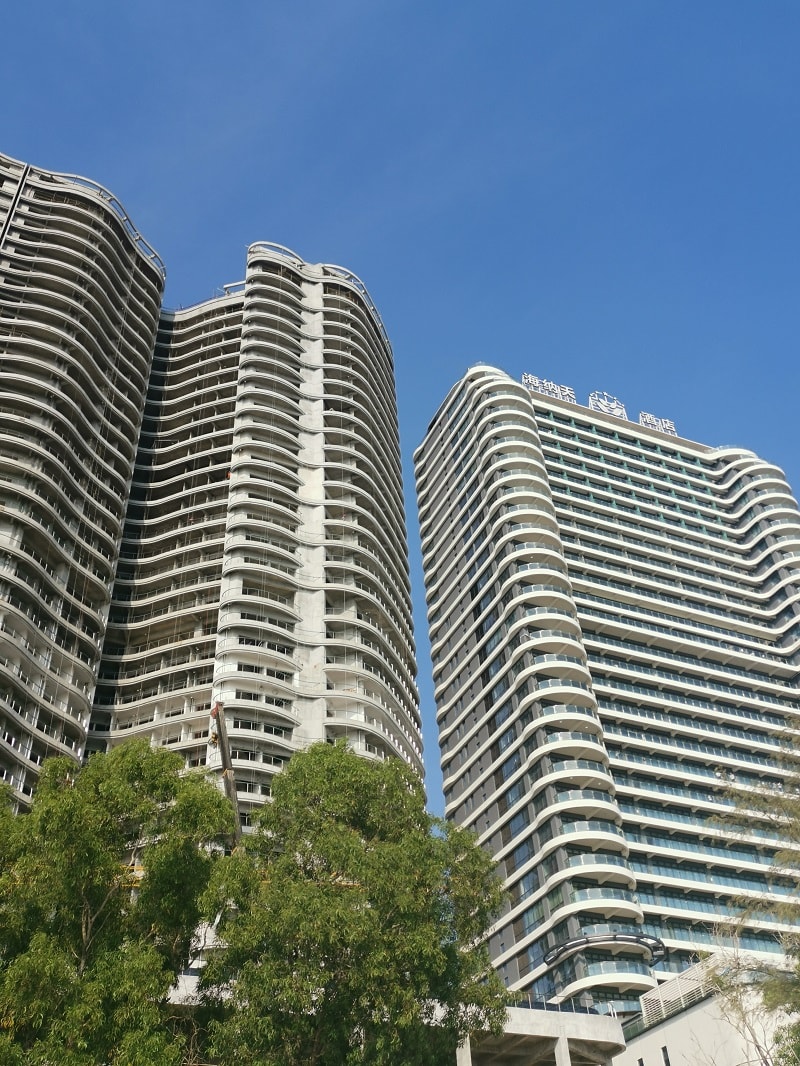 Blue Bay also stands out in terms of design. Its modern architecture has detailed carvings and luxury at every corner. Living here is truly about beauty, wellness and style. 
Blue Bay's building quality

Blue Bay uses the highest standards in its construction. Features include:
Framework of high-density steel and concrete

Commercial space on the lower levels with granite-tiled walls

Floor-to-ceiling windows framed with aluminium alloy

Insulating double-paned glass

Advanced thermal insulation on both inner and outer walls
Plentiful options at Blue Bay are waiting for you. You can configure your unit to match your exact needs. Whether you want a holiday home, a place to generate rental returns or a second home, there's something here for you. 
Don't hesitate. Pay a visit now to Blue Bay's sales office or contact us now via email or phone.
If you're interested in learning more about the development of Cambodia, download our Investment Guide 2019
Registration for Cambodia Real Estate Awards 2019 is open.