Entries are closing soon for Cambodia Real Estate Awards 2019 (CREA 2019). CREA 2019 is the second edition of the annual awards show celebrating the top-performing professionals, including leading agents and agencies, in the real estate industry in Cambodia, and recognizing their efforts to raise the bar in the industry nationwide.
Organised by Cambodia's leading property-focused marketing company, Realestate.com.kh, in collaboration with the Ministry of Economy and Finance (MEF) and Cambodian Valuers and Estate Agents Association (CVEA), the mission of CREA 2019 is to recognise the achievements of the Cambodian real estate industry objectively, fairly and inclusively by allowing all firms and individuals to join the competition regardless of the size or wealth of their operations.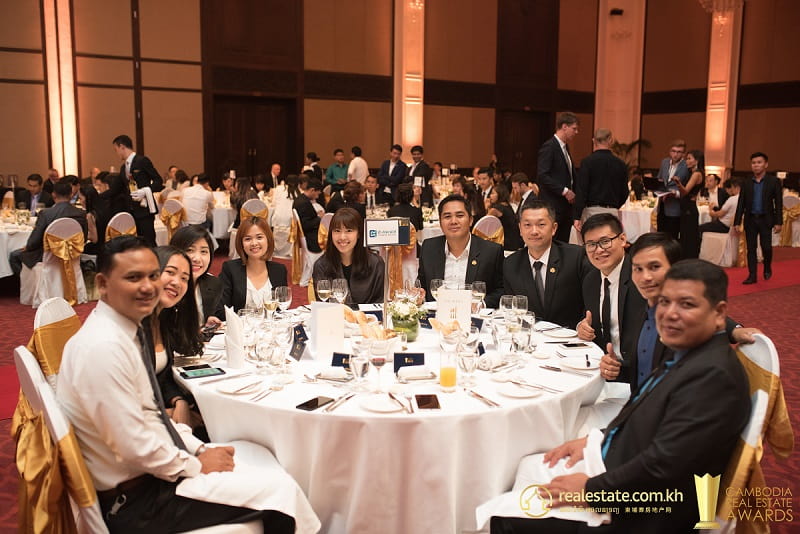 Registration closing soon for Cambodia Real Estate Awards 2019
Realestate.com.kh invites all real estate agencies and agents in Cambodia to enter before the deadline, November 21, to get a chance to win awards.
"Whether you're a small or big agency, you're eligible to participate in this competition. Entry to CREA 2019 is free of charge, and there is absolutely no cost associated with winning any of the awards. The registration is still open and can be quickly done online. Please don't miss this chance for you or your agency to be recognised as a top performer in the industry," says Tom O'Sullivan, CEO of Realestate.com.kh.
Read more about the terms and conditions of entry here!
To register your entry for winning the awards can be quickly done with three simple steps:
1. Select the award categories you would like to enter
2. Record a 2-minute video related to your entry (This short video is essential. It is your chance to convince and prove to the judging committee why you deserve the award.)
3. Submit your video to Realestate.com.kh's team via info@cambodiarealestateawards.com
To find out more, please visit the Cambodia Real Estate Awards website or call 092 92 1000.

Why you should join the Cambodia Real Estate Awards
Cambodia Real Estate Awards 2019 is a platform created to recognise the agents and agencies in Cambodia that have been working extensively to promote and continually improve the industry. It is also to celebrate the most excellent real estate practices by professionals throughout the country. Therefore, winning an award at the CREA 2019 can be a game-changer for agents or agencies.
Values include:
Recognition as a leader in the Cambodia real estate industry
Winners are awarded the iconic Cambodia Real Estate Awards trophy and certificate
The ability to create/use marketing assets to leverage across the agent or agency's business
Read more about value for winners here!
Judging process for Cambodia Real Estate Awards
Winners of the CREA 2019 will be judged and decided by a committee made up of respectful individuals and professionals in the industry, in combination with public opinion obtained through online voting mechanisms on Realestate.com.kh's website and social media channels.
To make sure that the process is fair and free from any bias, Realestate.com.kh will remain independent and stay away from the judging process. On top of that, the whole process will be monitored with diligence by an established accounting and auditing firm, Cambodian Investment Management.
CREA follows a globally proven model that awards excellence across the industry and guarantees transparency, objectivity and justice.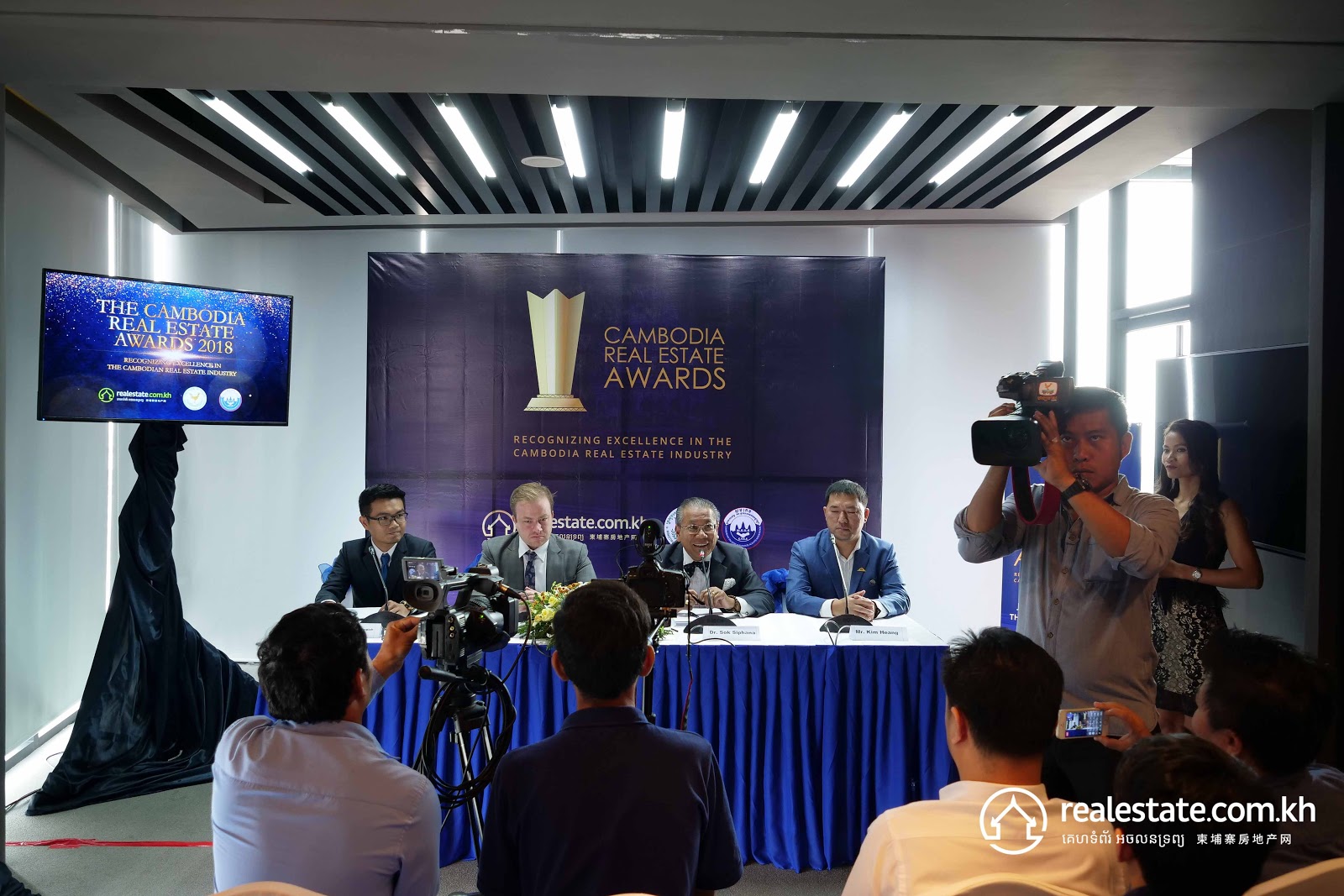 The Cambodia Real Estate Awards
The award will be divided into two categories, including Agent Awards and Agency Awards. Also, the agency is classified into two different types of agency determined by the number of employees, Corporate Agency for 1-15 staff and Enterprise Agency for the team of 16 and above.
Cambodia Real Estate Awards for Agencies
Real Estate Agency of the Year (Corporate)
Real Estate Agency of the Year (Enterprise)
Best Up and Coming Agency of the Year
Regional Agency of the Year
Valuation Company of the Year (Corporate)
Valuation Company of the Year (Enterprise)
Commercial Agency of the Year
Property Management Agency of the Year
Employer of Choice Award
Agency of Choice Award (chosen via public voting)
International Agency of the Year
Cambodia Real Estate Awards for Agents
Real Estate Agent of the Year
Sales Agent of the Year
Rental Agent of the Year
Best Up and Coming Agent of the Year
Agent of Choice Award (chosen via public voting)
Valuation Professional of the Year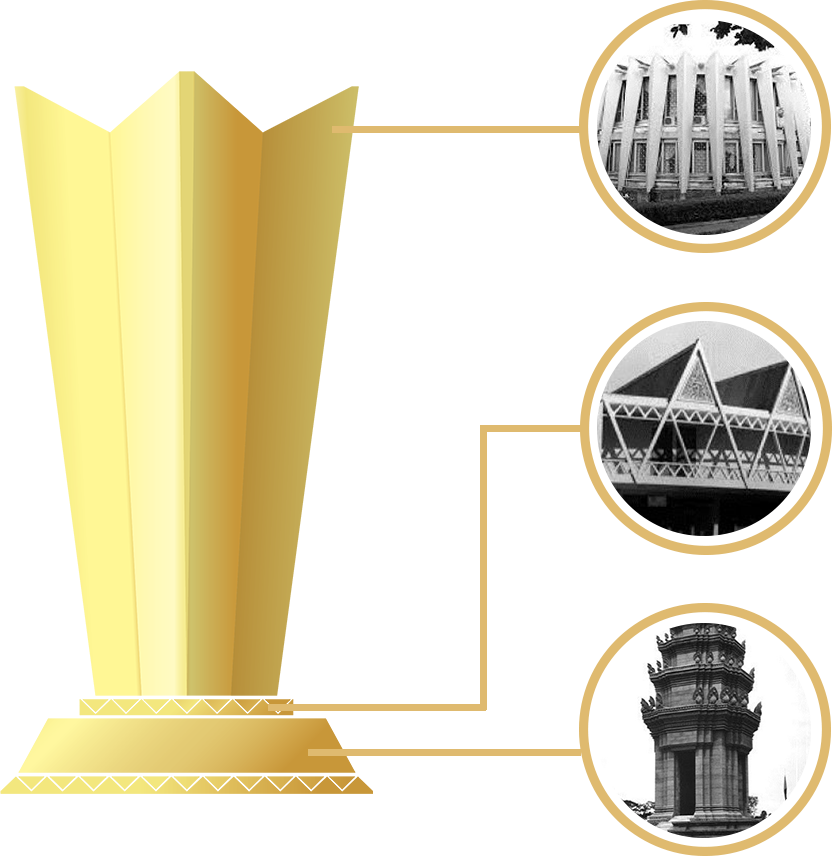 The Cambodia Real Estate Awards 2019 is set for 12 December. All the shortlisted nominees and the broader real estate industry will be invited to join the Awards Ceremony and gala dinner at the Sofitel Hotel in Phnom Penh.
Ticket sales and sponsorship for this prestigious event are now open!
For tickets: Please call 092 92 1000 or email info@cambodiarealestateawards.com
For sponsorship: Please contact

TYLER Stuart (English)
tyler.stuart@realestate.com.kh
+855 12 599 669 | +855 81 599 669
NIN Kang (Khmer & Chinese)
nin.kang@realestate.com.kh
+855 78 637 323 | +855 93 552 305
Testimonial
CBRE Cambodia won the Commercial Agency of the Year in 2018
James Hodge, CBRE Cambodia's director, said, "The benefit of winning an award such as this is the recognition in the market. People recognise that when you've won this kind of award, and your services are top-of-the-market."
"Definitely a great event, really excellent organisation," he added.
If you're interested in learning more about the development of Cambodia, download our Investment Guide 2019
Registration for Cambodia Real Estate Awards 2019 is open.
Article by: