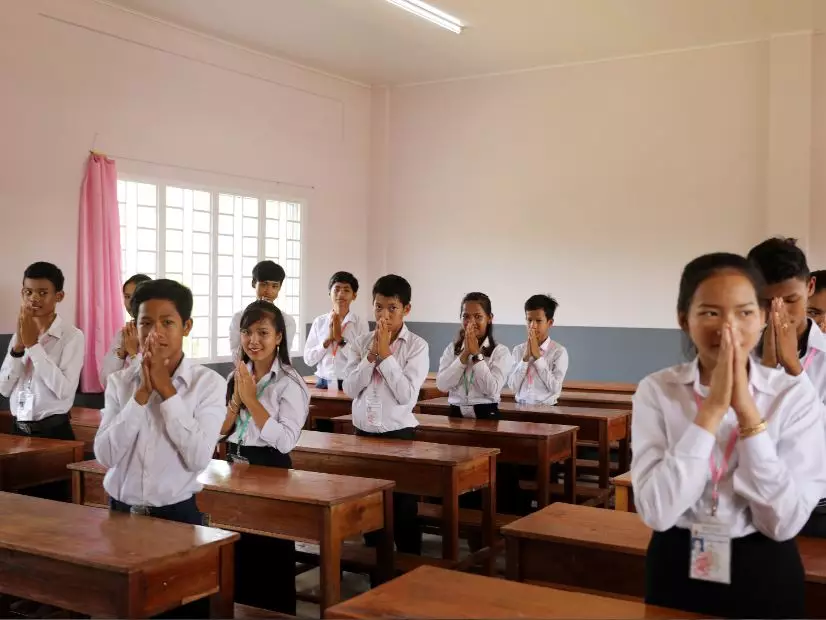 Human resources are the foundation of the economy, especially for developing countries. Across the globe, experts have noted the remarkable growth of China over the past three decades. The country went from an agrarian nation to a global powerhouse in a short span of time. 
One key factor in this amazing growth was a young and adaptive population. However, now that China's average worker is over 40, the growth is slowing. 
It's no surprise that Chinese real estate investors are turning their attention to new areas. In particular, areas that can attain the same quick growth that China did. Cambodia is firmly in the spotlight. 
According to data from 2017, Cambodia has a population of around 16 million. The average age at that time was 27, and those under 34 accounted for 70% of Cambodian citizens. Meanwhile, the population is growing by around 1.5%.
Therefore, it is believed that Cambodia is in a golden age of economic development. This comes, in part, because of its young and capable workforce. 
In just a few years, most Cambodians will be at the peak of their working years. That means the economy will be moving at full throttle. 
Prince International Plaza sits in the heart of the capital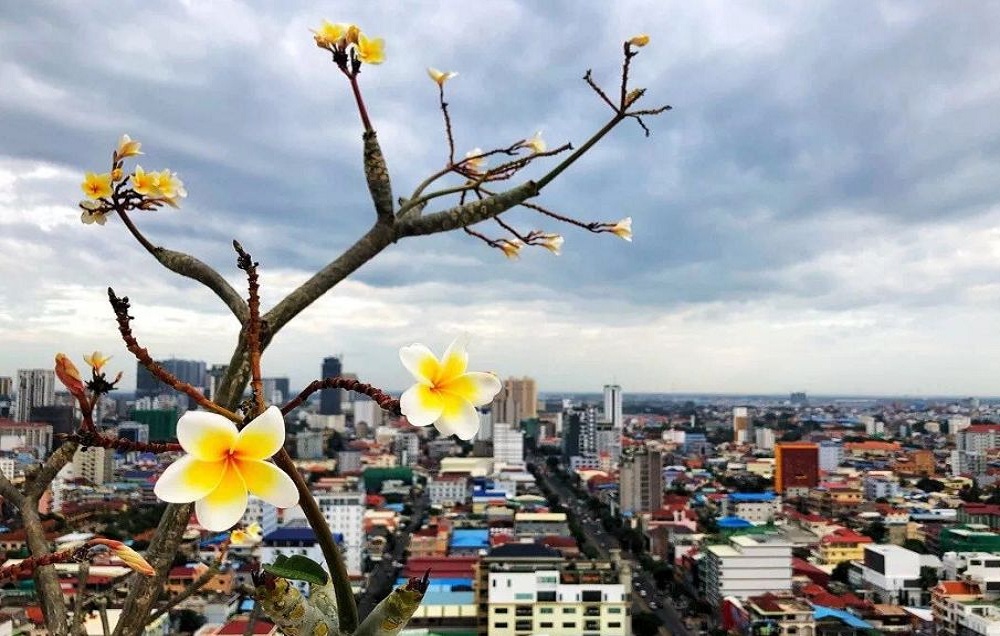 Phnom Penh, the capital of Cambodia, has visibly become a hotspot for overseas investors. According to the data from the Ministry of Construction, the number of available apartments in Phnom Penh, including the newly completed, was nearly 30,000 at the end of 2018. 
It is estimated that the population of Phnom Penh will increase to seven million by 2030, which means that there will be a great demand for residential property.
At present, the price of an apartment is around $3,000 per sqm, and the rental return rate is around eight to 10 percent. Based on the difference between supply and demand, the occupancy rate of apartments can reach as high as 95 percent.
So, it is likely to see a considerable long-term rise in apartment prices or rental rates when considering the above factors. 
The place hitting all the marks is Prince International Plaza

Prince Real Estate is a brand that is bringing high-quality properties to the Kingdom. Being dedicated to becoming a leading company in Cambodian real estate industry, a supporter and provider of quality life, Prince Real Estate Group has been creating several landmarks since its establishment in 2015. 
So far, the group has invested more than US$2 billion. Holding a land reserve more than 12 million square metres, the group will see expanding investments of up to US$6 billion over the next decade.
Prince International Plaza, one of the multiple development projects by the group, is in the market for buyers who are up for a home with commercial opportunities.
Prince International Plaza is located along Russian Boulevard, one of the most important main roads in the capital. This prime area shares the borders with Sok Sen, Tuol Kork and Meanchey districts. The Phnom Penh International Airport and railway station can be reached by car in less than 15 minutes from the plaza, which is also close to the Prime Minister's office, the Ministry of Commerce and City Hall.
Prince International Plaza is a mixed-use complex that provides 5A offices, condos, apartments and a ring of business spaces hosting flagship retailers. It's not only a residence but also a commercial centre with recreation and leisure services. 
Amenities surround the Prince International Plaza complex

Many important city facilities are within a few kilometres of Prince International Plaza. These include Makro wholesale market, TK Avenue as well as educational institutions like RUPP and the Institute of Foreign languages. There are also quality hospitals like the Royal Hospital of Phnom Penh and the National Children's Hospital.
Set to be one of the top commercial centres of the city, the 35,000-sqm commercial section of Prince International Plaza spans the first three levels of the complex. It hosts a massive supermarket, IMAX digital cinema, large fitness club, a number of featured restaurants and bars, game centre and playground. 
This centre allows residents to enjoy every minute of their lifestyle without needing to travel. It will also attract affluent people from all around the city. 
On top of those amazing features, Prince International Plaza also hosts a fitness club and infinity pool. It's the perfect place for residents to relax and unwind after a long day at work. Of course, the entire complex is outfitted with a 24-hour security system. This gives all residents pure peace of mind.
But what are the units like at Prince International Plaza?
The units at Prince International Plaza range from 50 to 157 sqm. This provides many options for either homes or investment options. Every apartment is laid out to be a luxurious home with a full set of modern appliances and the most fashionable interior designs tailored for elites. 
With top-tier amenities, a prime location and a reputable backing brand, it's no surprise that units at Prince International Plaza are already selling like hotcakes.
Don't miss your chance. Don't wait until the prices climb high or all the units have been sold. 
Guide's overview of the Kingdom's real estate sector. Look for real estate for sale in Phnom Penh now!