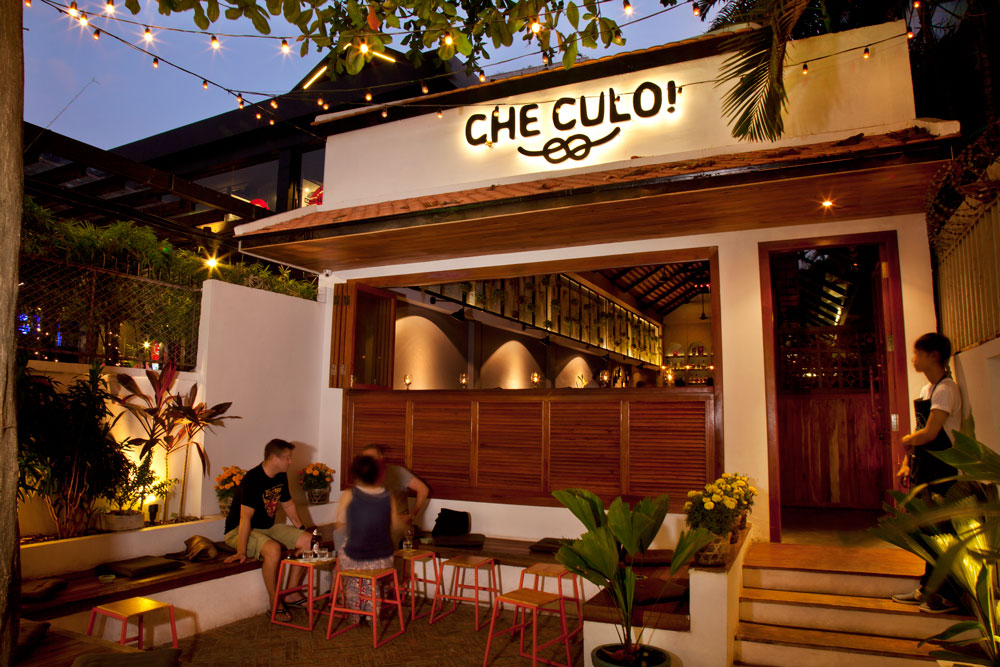 Che Culo, loosely translating in Italian to "what luck," was launched in Phnom Penh in 2014 by a collection of Aussie F & B entrepreneurs seeking to bring BKK1 a lively tapas and cocktail venue - without the pretence.
Designed and renovated from the ground up, the street 302 bar and restaurant offers a sense of space far beyond its floorplan, thanks to co-owner, architect and social media manager, Daniel Jury.
Jury explains that, "we wanted to create a space that drew upon the loose Mediterranean bar theme; clay tiled roofs, patterned tiles and rounded archways were all design cues found around the Mediterranean which became staple elements in Che Culo's design."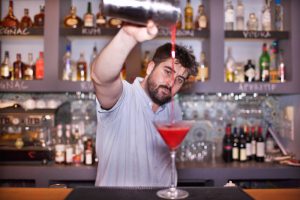 Bar tables running down the center of Che Culo are tall and designed to breed bar-chat between the eclectic mix of expat and local patrons, while the booths along the wall offer intimacy with a view; something fit for both Western and Asian drinking preferences.
"We were also keen maximise the space with the high ceilings, skylights and the large bifold windows that draw natural light deep into the bar," says Jury.
For eats you can expect a short but diverse menu of cocktails and tapas dishes, that rotate weekly. Sip on hand-shook cocktails while plate after plate of battered green tomatoes, patatas bravas, fried calamari, chorizo and chicken subs, basil pesto pasta and, the long running specialty, Mama's meatballs arrive at your booth. An eloquent wine list is also available to match your small plated delights.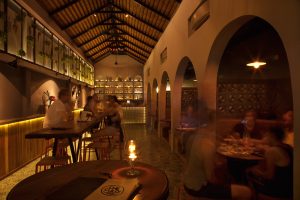 Nick Hattingh, co-owner, venue manager and in-house entertainer, says "we drew inspiration for the food and drinks from friendly approachable flavours that people of all walks of life can enjoy... Balanced cocktails with fresh fruits and modern mediterranean "dude food" to share with friends."
We have a little bit of food from Italy, Greece, Spain, Morocco," says Hattingh, "and some cheeky Mexican and even some Portuguese thrown in for good measure."
All owners are Phnom Penh expats who cut their teeth in the Sydney and Melbourne hospitality scenes, meaning the bar operates in the sleepy corner of BKK with big-city service quality.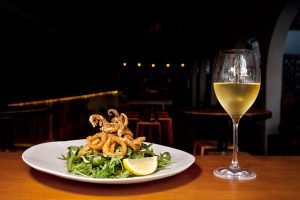 The venue also hosts bi monthly music events and private functions such as fashion shows, media launches or just cracking birthday parties. Weekly specials include "meatball Monday," "taco Tuesday," "wings Wednesday" and Thursday's "cider and sliders."
While happy hour into the wee hours is when Che Culo really warms up, it's also a great pick for a casual $5 lunch.  
But whether you come in at two in the afternoon or ten at night, you will always find the same relaxed vibe, delicious tapas and high quality of service.
If you haven't already, pay Che Culo a visit on street 302 today...