Plans for a Chinese Railway network across ASEAN are beginning to solidify, with China pushing the long-stalled project into action in recent news and signing an agreement with the Laotian government, and now, Thailand. If this Chinese railway ultimately extends to Phnom Penh, the real estate market should certainly see benefits.
This is not a new story, however.
Thailand and China announced the beginning of a cooperation agreement this week to develop Thailand's first standard-gauge double-track railway line, a 845-kilometer line that will link Bangkok with the northeastern city of Nong Khai near the border of Laos. Construction is slated to begin in May 2016.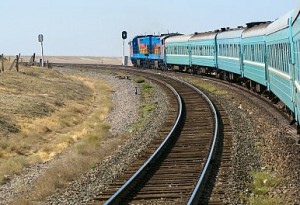 This latest announcement comes after China and Laos reached agreement last month to build a 40-billion yuan ($6.28 billion), 418-kilometer railway from Kunming, the capital of southwestern China's Yunnan province, to Vientiane, Laos capital, according to the official China Economic Herald report that followed a signing ceremony. The ceremony was attended by the National Development and Reform Commission, China Railway Corporation, and Export-Import Bank of China. According to Chinese media, China will cover 70 percent of the necessary investment for the new Chinese railway line, while Laos will be responsible for the remainder. Once in operation, the Chinese railway will be Laos' longest and fastest yet, with an average speed of 160 kilometers per hour and 60 percent of the line being bridges and tunnels. The next step for China's Silk Road railway is yet to be seen, and the world waits to see whether a full-scale ASEAN Railway will become a reality.