Over 400 attendees mostly real estate professionals and experts descended on the red carpet looking glamorous last week at the Sofitel Phnom Penh Phokeethra as they were heading to the grand ballroom where the biggest event of the year for the real estate industry, Cambodia Real Estate Awards 2019, was held.
CREA 2019 is the second year of awarding ceremony for the Cambodia real estate community proudly organised by Realestate.com.kh in collaboration with the Ministry of Economy (MEF) and the Cambodian Valuers and Estate Agents Association (CVEA).
With the main objective to help professionalise the local real estate industry by recognising the leading agents and agencies throughout the country, the judges of CREA 2019 in combination of public votes, have found 26 winner agents and agencies and recognised as leaders in their fields.
Winners were awarded with prestigious CREA seals, gold plaques and most importantly is the iconic trophy whose design was inspired by the late renowned Cambodian architect Vann Molyvan's architectures, to confirm their individual and company achievement and contribution in raising the standard practice in the country's real estate sector.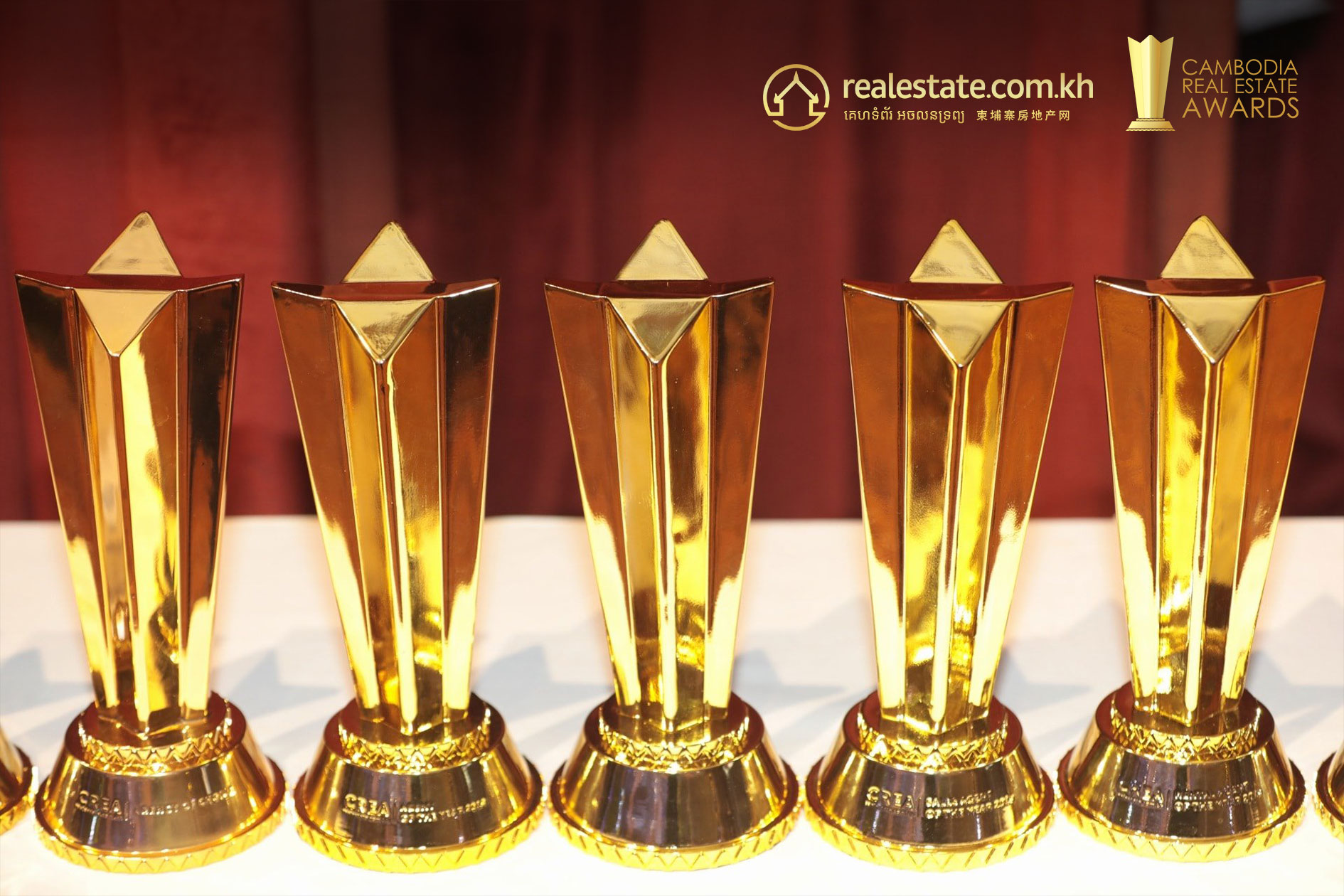 The iconic trophy presented during the CREA 2019 was inspired by three most significant buildings and monuments for Cambodia and its people, designed by Vann Molyvann, two of which are the Chaktomuk Conference Hall that has the V-shape truss and Independence monument where you can see in the bottom part of the trophy and the library at the Institute of Foreign Languages that has the geometric pillar in which the body of the trophy was inspired by.
According to Thomas O'Sullivan, CEO of Realestate.com, the team at the Realestate.com.kh, representatives from MEF and CVEA spent time together to brainstorm in order to come up with a trophy design that symbolises both Cambodia and the real estate industry.
"So it was pretty quick, we were pretty fast to identify that we should draw inspiration from these monuments in Cambodia to design the trophy," He said.
"Vann Molyvann is known as the father of modern Khmer architecture. He really has been key to defining how Cambodia and Phnom Penh look now. We are so proud to incorporate the great legacies he left behind to Cambodia and its people. I hope all the Cambodian people have the same pride as I do seeing this iconic trophy," he added.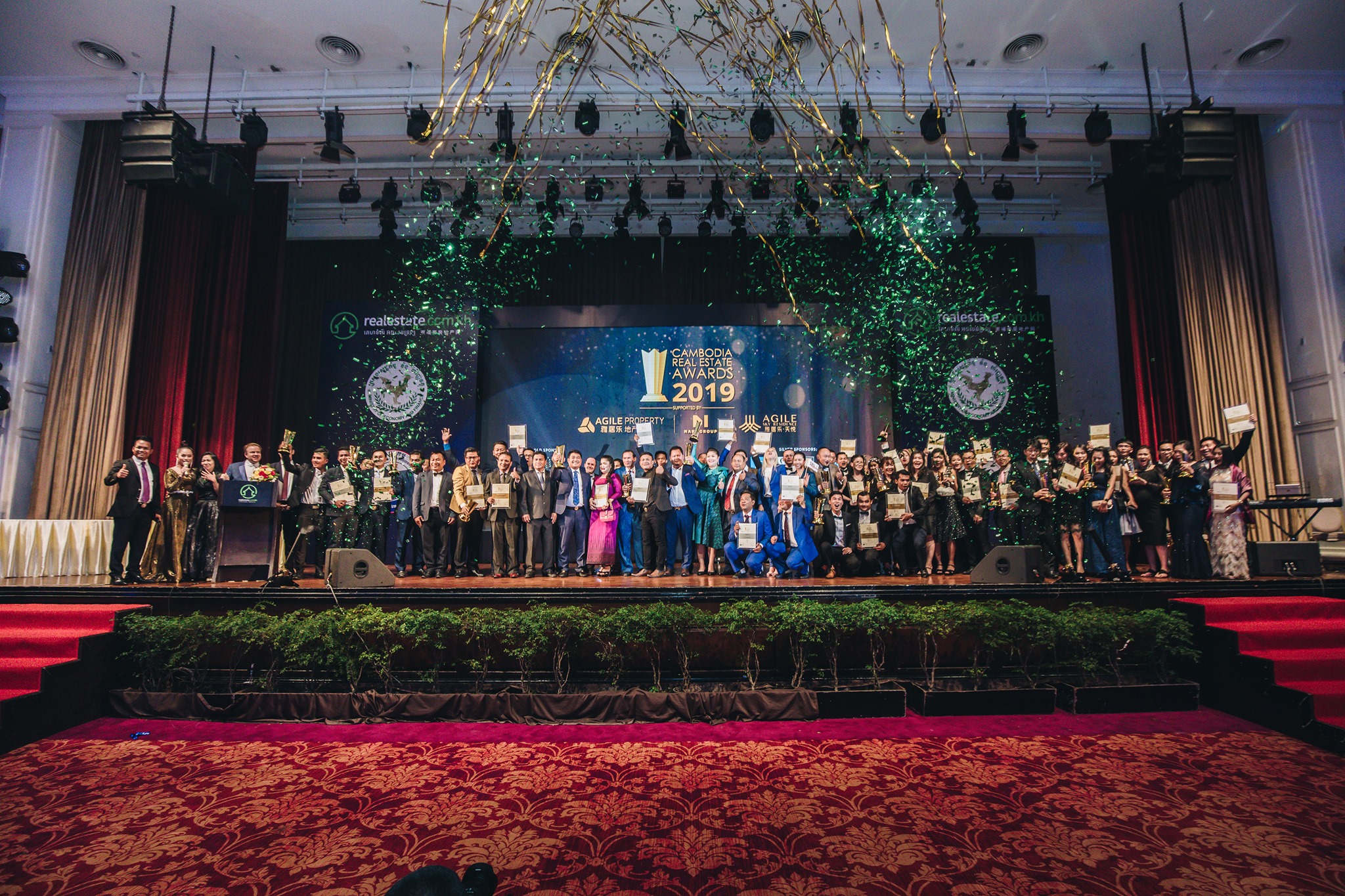 Stay up-to-date on the real estate industry in Cambodia and get real-time updates on real estate news as they happen. Download the Realestate.com.kh App now on both iOS and Android.
Interested in investing in Cambodia? Check out our Cambodia Investment Guide 2019 to learn more!

Article by: