The CVEA tour group's itinerary included conferences with the Institute of Estate Agents of Singapore (IEA), the Royal Institution of Chartered Surveyors (RICS Singapore) and the Universiti Teknologi Malaysia (UTM) in Johor, Malaysia.
While visiting the IEA on the 4th of March, an association of real estate agents in Singapore much like the
CVEA
in Cambodia, a MOU agreement was signed. The purpose of the MOU "is to provide for exchange, representation, and other mutual benefits…" between the two professional associations.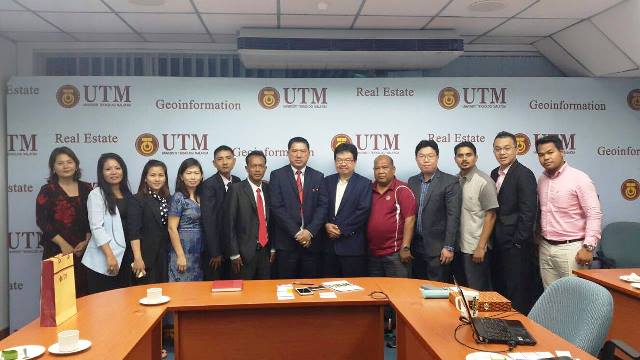 CEO of
Towncity Real Estate
and Vice President of the
CVEA
, Van Chanthorn, said that, "the benefit of this MOU for members of
CVEA
is that all
CVEA
members can connect directly to IEA members that have 1000 members to cooperate, promote and sell the projects that they have in Cambodia. Meanwhile, Members of the IEA in Singapore can connect directly to
CVEA
's 86 member companies to cooperate and bring customers to buy the projects in Cambodia." The agreement hopes to facilitate the sharing of ethics, real estate and valuation practice standards, and to actively encourage and facilitate business opportunities between the two association's membership. The MOU also calls for an annual exchange of information between the two parties in the form of trade junkets and conferences. Chanthorn notes that, "it is part of a longer term strategy for the
CVEA
.
CVEA
is not only focusing on the benefit sharing between IEA and
CVEA
but we also focusing on training and learning from each other on how to improve our members' knowledge and experience to compete with not only in Cambodia but throughout ASEAN and Internationally."