The official opening ceremony for the Camhomes' Sihanoukville office was held last Saturday, March 26, graced by a host of honourable guests, including Oknha LAV Kang from the Sihanoukville Chamber of Commerce. With the launch of Camhomes' Sihanoukville sales office, opening daily beside the 2 Golden Lion Roundabout, Camhomes can now provide investors close-proximity information about D'seaview and other upcoming Camhomes' projects.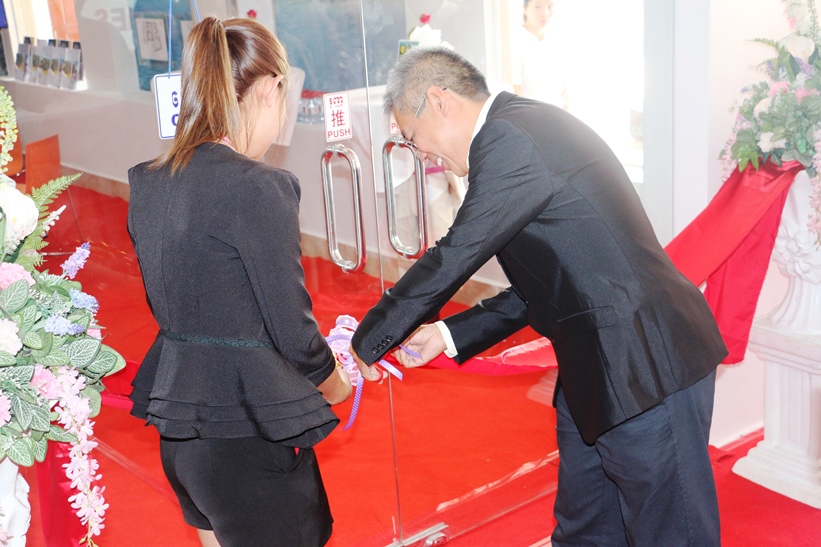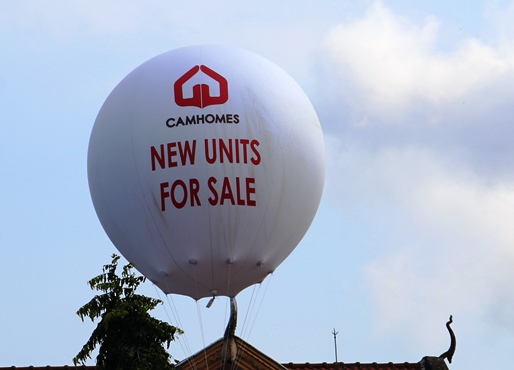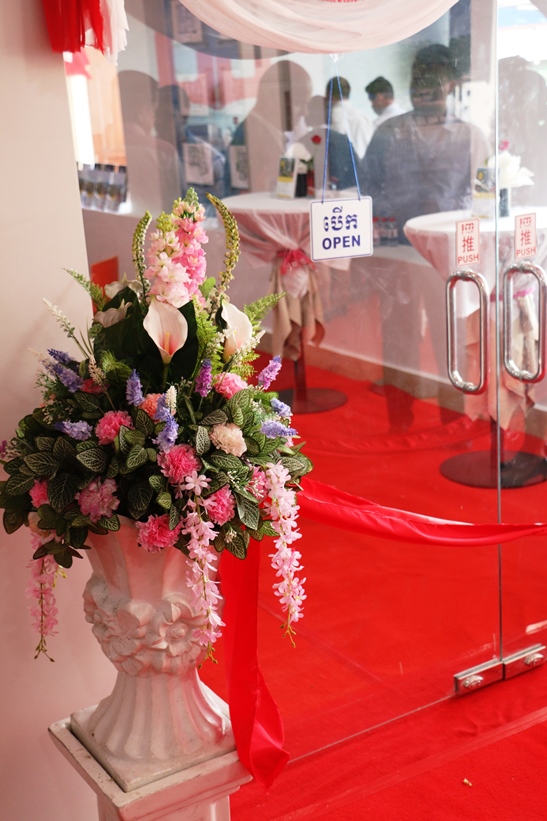 It is also just minutes away from the buzz of the D'Seaview construction site... The D'Seaview construction is moving very quickly now. Already, 14% of the piling works are completed under the guidance of an international team of engineers, supervisors and construction professionals. Having accumulated more than 25 years of experiences in the design, construction and management of property developments in Singapore since 1988, D'Seaview will incorporate the latest in construction methods and modern building management concepts from Singapore.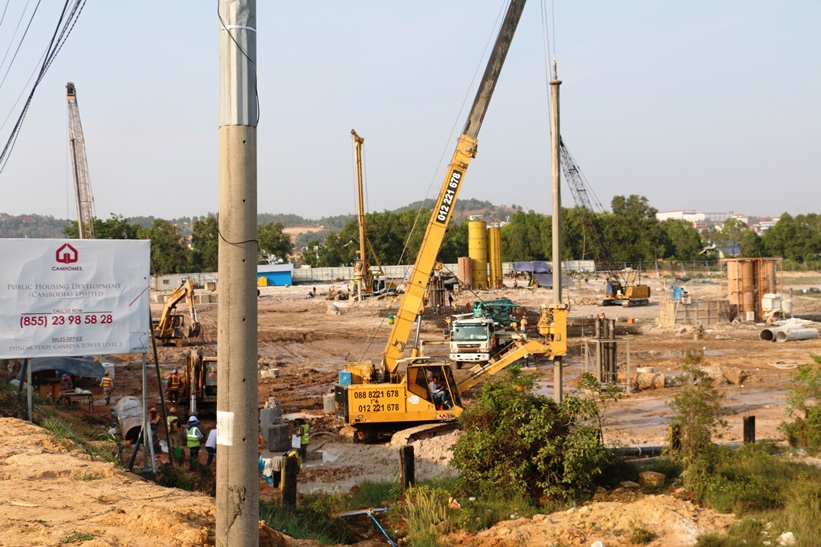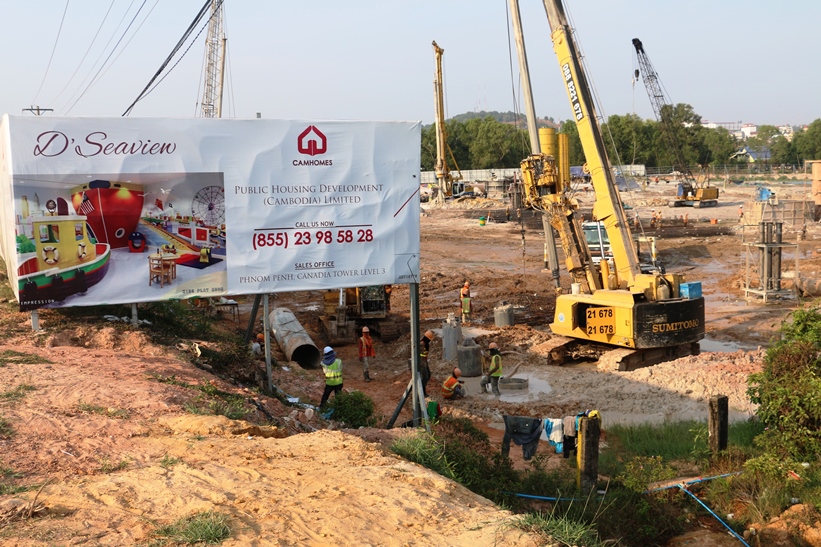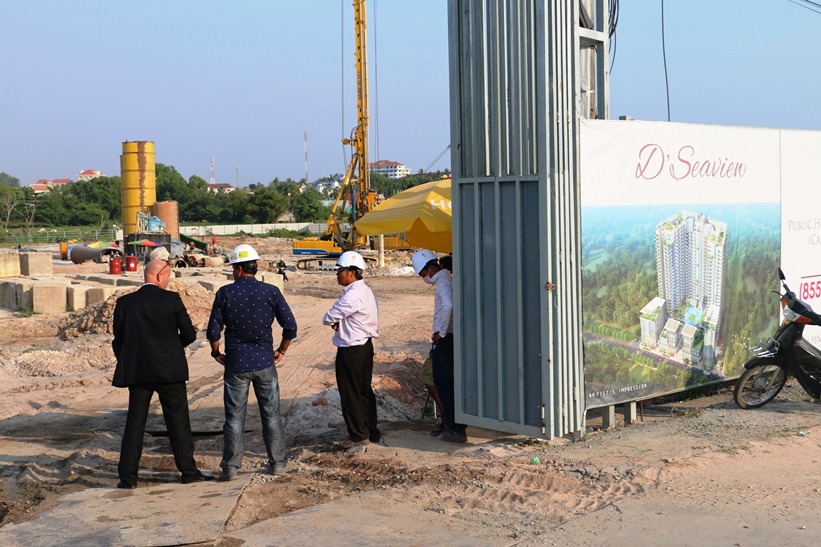 The use of precast panels will allow for a smoother and more consistent finish throughout the complex; hollow core precast panels also allow service connections to be hidden within the wall therefore minimising the need for hacking and plastering or exposed ductworks; quality international standard fittings and fixtures will be used throughout, along with homogenous floor tiles, safety glass ( for windows which extends below 1m height), and a safe and quality assured elevator system; wall tiles to wet areas come standard, and beautifully-crafted roof terraces are provided for selected units; finally, all bathrooms have windows to allow for natural light and ventilation, and all enclosed kitchens have windows for ample ventilation. Naturally lighted and ventilated corridors, via cross ventilation, ensure a high level of comfort in all common areas within D'Seaview. As importantly, your new home will be a safe haven – with a high level of security via separate commercial and residential car park levels, card access and an integrated intercom service. Residential units will enjoy unrestricted sea views through design thanks to D'Seaview's efficiently shaped floor plans. Prime units also include spacious balconies for outdoor enjoyment. Luxurious amenities shall fall at your doorstep, with subscription facilities such as a pool cafe, swimming pool, kid's room, yoga room, library, and fully equipped function rooms. Realise your housing and commercial dreams now; and visit Camhomes' D'Seaview showrooms in Phnom Penh at the Canadia Tower, level 3, or in Sihanoukville, Golden Lion Roundabout 2.
And if you're in Sihanoukville this weekend, call the local sales team for a tour of the site and showroom.