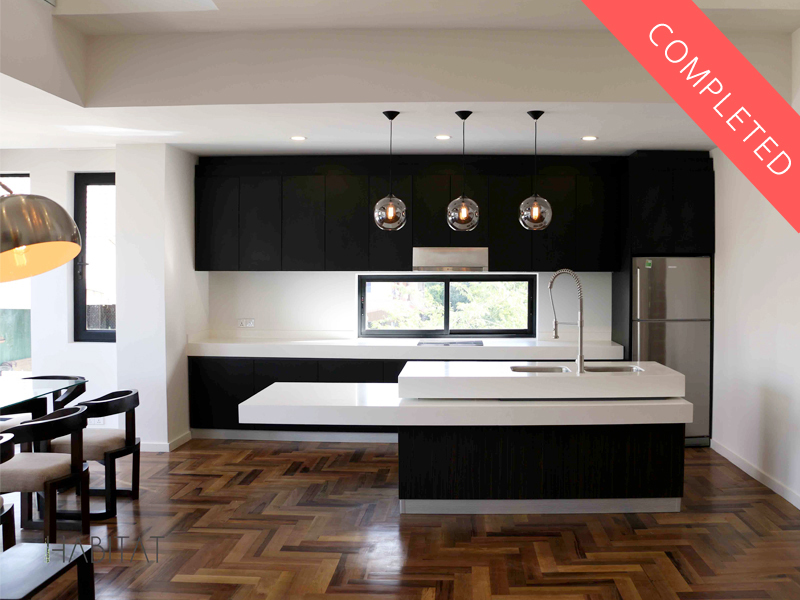 Habitat Condos is one of a kind exclusive luxury condo development in Phnom Penh with only 13 units, located within 14 floors, on cosmopolitan Street 21 in Tonle Bassac – one of the most sought after residential districts, 200m from Aeon mall, and Bassac Lane with its trendy bars and restaurants.
To celebrate the close of construction and the upcoming first handover of units to buyers, this coming Thursday 9th and 10th February, the developers of Habitat are cordially inviting prospective buyers to come and visit the completed units.
The Open Home event will run from 8am - 8pm on Thursday the 9th and 10th of February.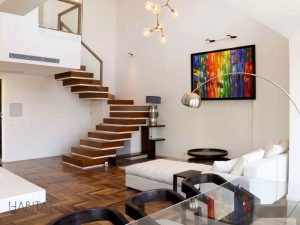 PROSPECTIVE BUYERS ONLY are welcome at the event (this event is not for real estate agents, none to attend). Starting prices for the completed units begin from $232,000 (just $2,600 p/sm).  
Habitat Condos, from an investment perspective, offers very few uncertainties and no developer risk. Units are now ready for handover, with guaranteed full freehold ownership upon signing and handover as the strata titling process is completed.
Investors will have an asset yielding a yearly rental return rate between 7% to 9% immediately, thanks to the units' exceptional appeal to those searching for exclusive luxury, stunning design and volumes, and high-end natural materials & finishes, all in secluded privacy while in the heart of Phnom Penh.
Constructed to international standards and quality, Habitat Condos meets all embassy employee residence guidelines, with fire, electrical, security and construction standards of first-world quality and safety.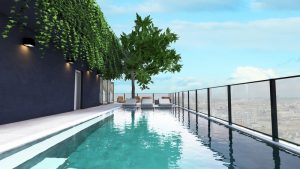 All units include beautiful hardwood floors, harvested from sustainable forests in Cambodia by a reputable international company, with full line traceability. Electronic key systems come standard, with CCTV throughout, and fire-fighting systems and codes in place, complemented by smart TV connections and ceiling ducted A/C systems in all units.
Also inclusive to the property are dedicated community areas which include a rooftop saltwater swimming pool, gym, and BBQ area on the upper rooftop. The top floor duplex units offer stunning views and benefit from a private direct access to the recreation facilities.
And from a capital appreciation point of view, Tonle Bassac is a district where property values show strong resilience thanks to its increasing appeal underpinned by the proximity of Aeon Mall, Naga hotels and casinos, luxury duty free shops, new restaurants, bars, and high end developments.
But come and see for yourself on Thursday 9th and 10th - 8am to 8pm. ALL MUST RSVP BEFORE THE EVENT (No Walk-Ins): Matthew Tippetts: Matthew.tippetts@m-invest.capital - 010 927 450