CBRE Residential Global Living Report, released this year by CBRE International, has seen two east Asian real estate markets ranking in the top 5 highest value residential property markets worldwide, as decided by average property prices. The rational given for this Asian boom appears promising for the Cambodian residential property market, given hints to parallel trends occurring on a smaller scale in the Kingdom's residential real estate market currently.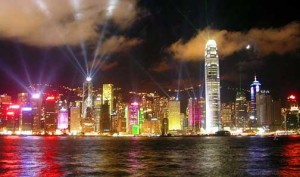 The CBRE Global Living Report examines the residential property markets of 31 affluent cities around the world, including hubs such as Shanghai, Paris, New York, Tokyo, London and Madrid. Hong Kong ranked number one in the CBRE Global Living Report this year, having the highest average price per square foot in the world. Singapore has the highest property price by capital value in the world, according to the report, however, when viewed on a per square foot basis it came fifth, internationally. In Hong Kong, property prices leaped by 13.5 percent last year alone, meaning the market saw 20 percent average annual price growth, ranking as the second fastest residential growth market worldwide, according to the CBRE Report. Interestingly, the CBRE report cites increased Chinese investment as a key stimulant behind this boom: "As Hong Kong attracts a substantial amount of Chinese (as well as other international buyers), the market is likely to be buoyed by the recent Chinese stock market crash, which may lead to investors finding alternative homes, such as property, for their capital." Not surprisingly, therefore, in Hong Kong only 65 percent of all residential properties are owned by owner-occupiers.
Cambodia, with the unique invitation of an investment in USD, could also be benefiting from this type of investor.
Anthony Galliano, Group CEO, Cambodian Investment Management, believes that, "Cambodia 's real estate market had been historically ignored as the country wasn't viewed as a "quality of life" or "property investment" destination by foreign investors.  With Hong Kong and Singapore being Asia's 2 most expensive markets and also in the world's priciest markets, developers are seeking alternative Asian geographies that are more economically viable." Knight Frank's Cambodian country manager Ross Wheble explained to the Post, in regards to similar indicators in Knight Frank's latest Asia Development Index, that the regional cooling "has benefited [Cambodia with] an influx of both foreign developers and investors seeking to take advantage of the comparatively low property prices and the relative ease at which foreign buyers can acquire freehold property (above ground floor level)."
Galliano suggests that the surge in investment in Cambodia's property market has been driven by economic fundamentals, namely, " a more positive image of the country from frontier to developing market, and to an extent, herd instinct."
Galliano continues that "While property prices currently remain attractive, and the country, more specially Phnom Penh, has welcomed developers with open arms, inevitably once you do the math it is blatantly obviously there will be oversupply given the expected developments coming online in the next 2 years.  Therefore while it is all rosy today, I expect turbulence in property prices in the medium-term." The Knight Frank report also added that growth in Cambodia has decelerated in the second quarter of 2015, suggesting prices may have reached their peak and will likely level off leading up to the AEC.
As to why prices are appearing to peak, Wheble explained the sales rates of newly launched condominium projects in Cambodia for the first half of 2015 compared to 2014 "have eased."