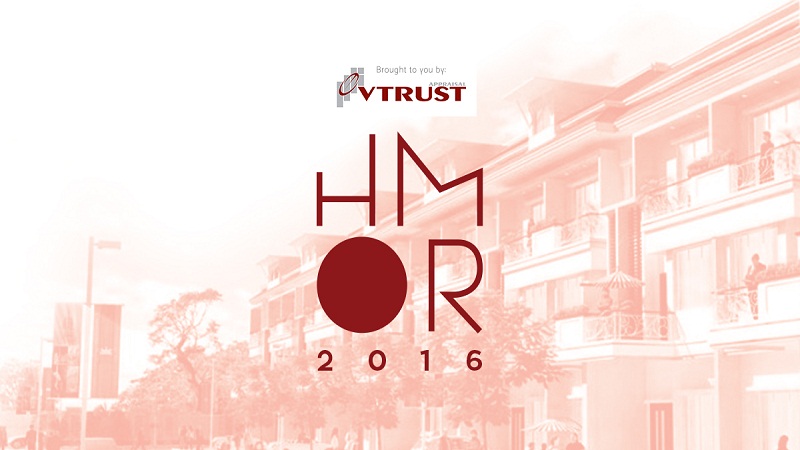 Meet Property Market Experts from Local & Int'l Leading Firms, Gain First-Hand Insights Into Phnom Penh's Cluster Landed Housing Market in 2016 and Outlooks onto 2017, Network With Real Estate Minded Persons, and Enjoy Moments of Opportunities; Only at HMOR 2016 - Phnom Penh...
Realestate.com.kh is proud to be a supporting partner of this housing market event; along with Entrepreneur Consulting, Century 21 Cambodia - & graciously hosted by V Trust Appraisal.
The landed housing market represents a large part of Cambodia's current residential real estate boom. The market survey results being presented at this seminar will provide crucial information for real estate and construction professionals, the banking and home loan sector, developers, investors and policymakers.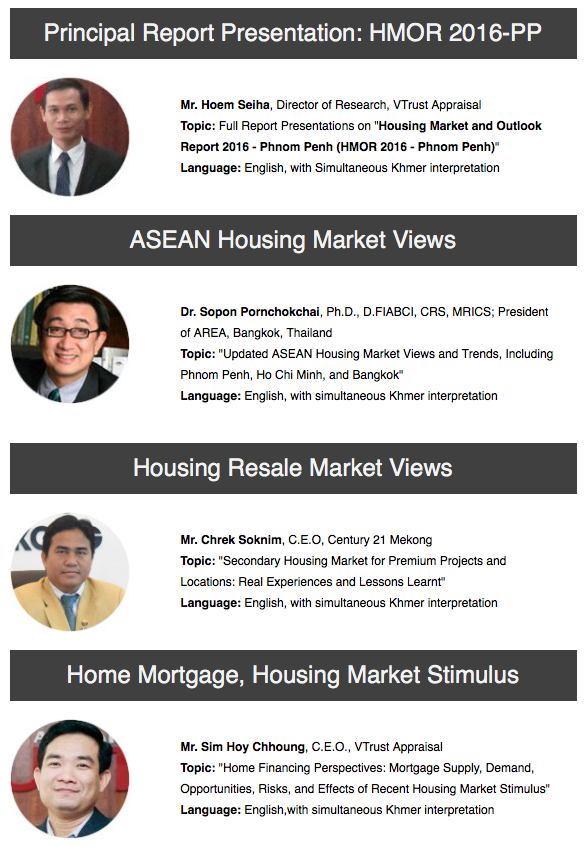 Contact Information:
Ms. Chhoeurn Sonita, General Manager, Entrepreneur Consulting,  Tel: (855)-12-90-63-40/ (855)-86-777-734/ (855)12642466 | email: entrepconsulting@gmail.com hsrealestateconference@gmail.com | Website: hmor-pp.weebly.com | office: #113 (Parkway Square), 2nd floor, Mao Tse Tung Blvd, Tuol Svay Prey 1, Phnom Penh, Kingdom of Cambodia