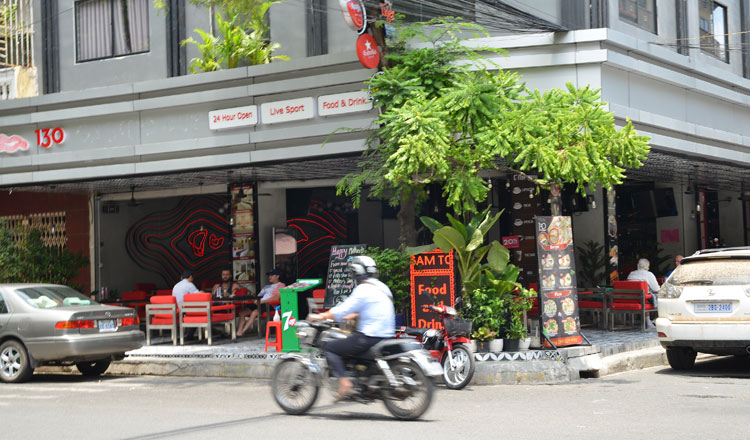 Food and beverage businesses are continuing to see a massive drop in-store sales as COVID-19 persists in Cambodia. Photo by K/T Pann Ranchana.
The February 20 Community Incident, as if posting, raised Cambodia's total confirmed COVID-19 cases from 484 to 1753 in a span of 4 weeks. The spike in cases was accompanied by 4 deaths (as of March 22) directly related to COVID-19. Both national and local governments are scrambling to contain the virus' spread as more provinces report new cases on a daily basis.
The resurgence of COVID-19 fears is forcing residents, especially in Phnom Penh, Siem Reap, and Sihanoukville to stay indoors once again. Food & Beverage retailers, in particular, have been hit the hardest over the past year by the lack of people going out due to fears of catching the virus. It was previously reported that 58% of vacated retail spaces are from F&B operators, according to a previous report by The Mall Company (TMC), a retail specialist in Cambodia.
The most recent February 20 community incident has vastly surpassed the November 28 incident, requiring more long-term planning from F&B operators in Cambodia.
"For Food & Beverage retailers, the go-to everyone is talking about is the delivery apps. But they don't replace store sales," said Simon Griffiths, Managing Director of TMC. "They [delivery apps] bring in anywhere from 20% to 40% of normal sales volumes for retailers who have active digital strategies. The truth is, online delivery apps can boost sales and can make stores more profitable but ultimately cannot replace in-store sales, which have plummeted"
Delivery apps becoming more prevalent and in-store sales plummeting has been a trend among F&B retailers in Cambodia. "During the COVID-19 peak, delivery sales were about 60% of our total sales which was a big jump from being around 20% normally." said an operator of several restaurants, who has chosen to stay anonymous.
He shares the same observation that while delivery apps help sales figures they cannot replace store sales to be sustainable. "Delivery gives us the extra sales we need to make staying open worth it. With delivery apps, however, the spread is much smaller due to commissions and we don't increase our prices by a lot on delivery apps; we try to keep it close to store prices."
The idea of going solely online has become more popular the longer the pandemic persists though the transition may not work for all businesses. "You can run a business completely through online delivery sales, if it were designed that way," the operator said. "But many businesses have existed pre-pandemic and have physical stores with manpower to retain, rent to pay, etc., we're all just trying to be as efficient as possible, aiming to break even and ensure that people have jobs"
The limited revenue for this extended period of time has shifted the priorities of many F&B operators. Marketing campaigns, for example, have taken a less important role in day-to-day operations. "Marketing is not a top priority for us right now, but that largely depends on what kind of market you're serving," he said. 
"Right now, our market is apprehensive about going outside," he shared. "So, we're not exactly pushing anything new nor spending extra. What marketing we have currently is focused on maintaining a presence." He elaborated that they are keeping up a consistent social media presence supported by traditional media.
"Delivery apps themselves are a marketing tool of their own. And they do sometimes focus on our brands," he said. "So, whenever a new player comes in, we just join because out of sight, out of mind, right?

Article by: