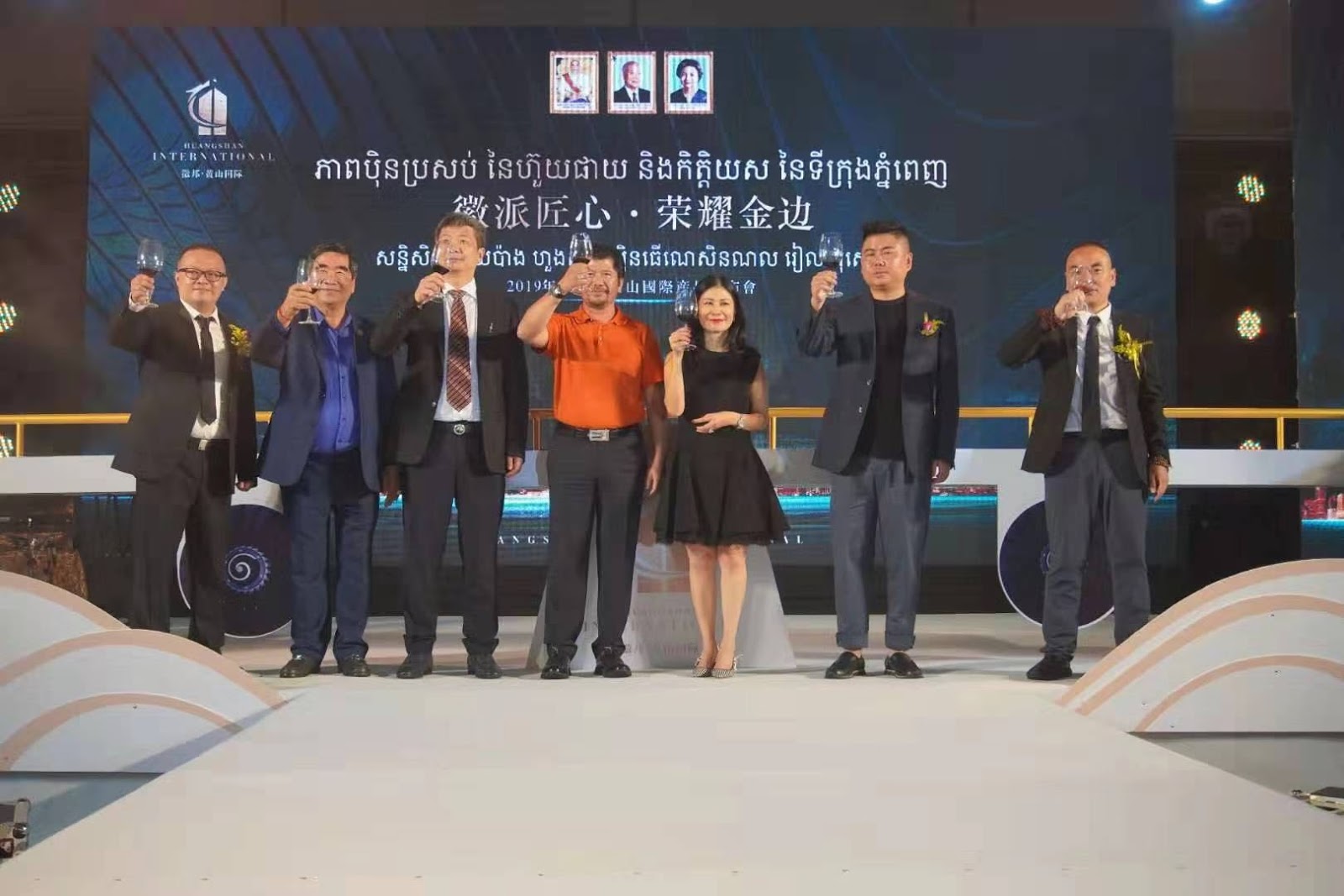 Early this month saw the launch of a project that is set to become a landmark of Cambodia's capital.
On August 2, Huibang Huangshan International was launched with an event at Phnom Penh's Huangshan Hotel. The dinner event was presided over by Oknha Hun To, Oknha Chea Soeun, Mrs Hun Kim Leng and several other high-profile guests. 
The elegant event was styled around an aviation theme as the nearly 300 guests crossed the "runway," passed through a "boarding gate" and were greeted by flight attendants. 
Mr Chao Shen, the executive chairman of Huibang International Real Estate, gave the evening's address. 
"We are pushing forward a new path for real estate development in Phnom Penh. We aim to bring more international-grade and high-quality spaces for tens of thousands of families," he said, adding that Huibang Huangshan International will spearhead this new concept.

Details of Huibang Huangshan International
The newly inaugurated project sits in a blossoming area of the capital. Squarely in the Tonle Bassac neighbourhood, the residence is surrounded by the Australian Embassy as well as tons of international amenities, restaurants and residences.  
All the major tourist attractions of the city are within arm's reach. These include Independence Monument, the Royal Palace, National Museum, Wat Phnom, Central Market, Russian Market and Tuol Sleng Genocide Museum. There are also six major state institutions in the vicinity.
As if that weren't enough, there are also plenty of high-end supermarkets, luxury hotels, international schools and hospitals in the area. Diamond Island, one of the most quickly growing business hotspots, is right next door.
Amenities outside are matched by superb facilities inside as well. Huibang Huangshan International boasts a massive lobby, huge parking lot, swimming pool, fitness room, restaurants, KTV and high-end clubs. All these things add to the lifestyle standard for the building's residents.
Learn more about the industries that make up Cambodia's economy in our Investment Guide 2019.