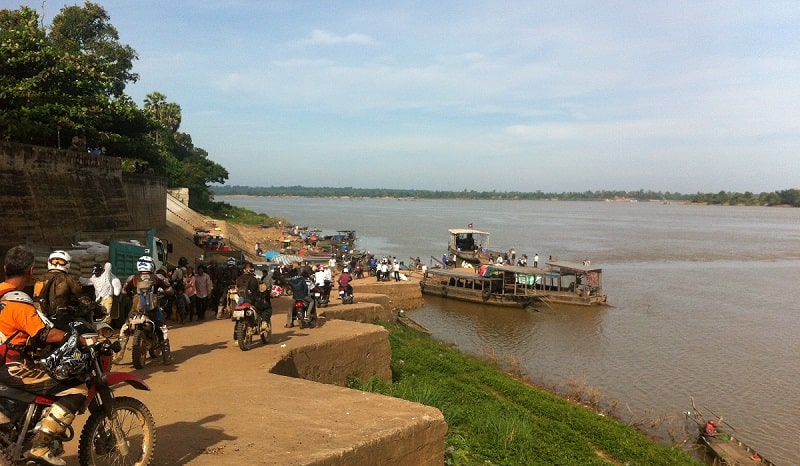 Japanese government-backed Japan Oil, Gas and Metals Corp (Jogmec) unveiled plans to step up exploration with another Japanese partner to extract minerals in Cambodia. The move comes after a preliminary study which found a belt of copper and zinc in the area. 
Despite being just the first step toward a full commercial mining venture, a senior official from the Ministry of Mines and Energy welcomed the news, saying that Jogmec can help to attract more Japanese firms to enter Cambodia in the gas and mineral sectors.
According to a Kyodo news report, Jogmec has teamed up with Nittetsu Mining Co for a joint survey on the belt located in the northeastern province of Stung Treng. 
The Cambodian government granted exploration rights in late April to Nittetsu Mining (Cambodia) Ltd, a wholly owned subsidiary of the Japanese parent firm. 
In a statement to Kyodo, the firm said that the initial study was undertaken to narrow down potential areas for mineral exploration and that the belt was found last year. 
Ministry of Mines and Energy Secretary of State Meng Sakthear said Thursday that the process is still at a very early stage. He added that a full feasibility study would take another two to three years, at least.
"It is a positive sign, but to be materialized there's a long way to go," he said. 
"Jogmec is like a bridge to help Japanese companies to do business overseas in the gas and mineral sectors. With Jogmec's help we can show the potential of Cambodia, and attract Japanese firms to explore opportunities here." 
Up to now, no commercial extraction has taken place in the Kingdom. However, later this year, two separate gold mines are set to begin operations in the country.
The gold mines, operated by Indian firm Mesco Gold (Cambodia) Ltd and Australia-based Renaissance Minerals (Cambodia) Ltd, have already installed processing plants. They are currently on track to start refining extracted gold late this year and next year, respectively. 
Mesco Gold's mine is located in Ratanakkiri province while Renaissance Minerals' is in Mondulkiri.
The other major player in Cambodia mining is Singapore-based KrisEnergy Ltd, which operates Cambodia's offshore Block A. Oil extraction there is expected to begin late this year.
For more information on industry in Cambodia, read our full Investment Guide 2019.

Article by: