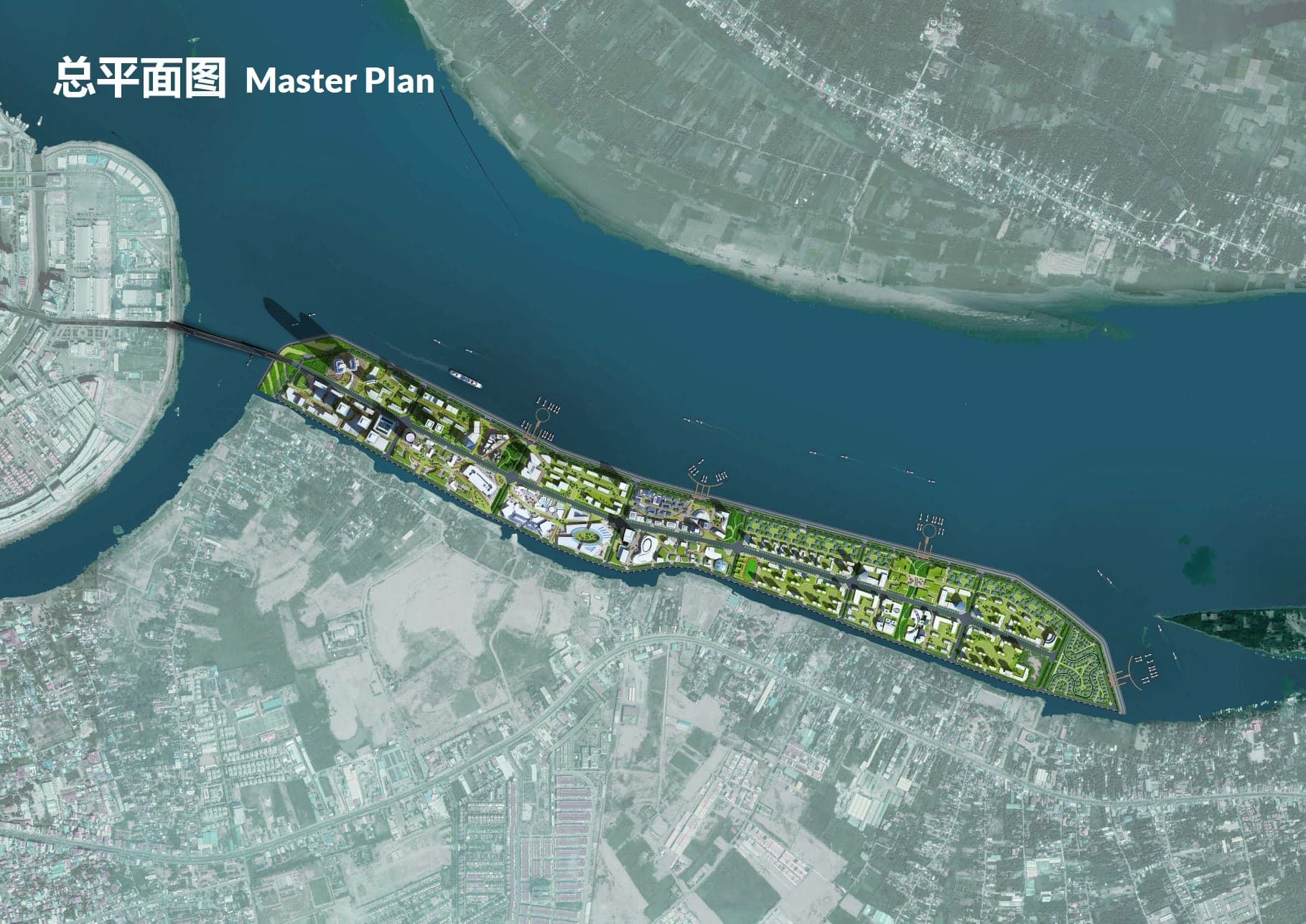 The Koh Norea Satellite City is expected to generate thousands of jobs and increase the value of surrounding land and other developments in Nirouth, Chbar Ampov. Supplied.
The massive $2.5 billion project from the Overseas Cambodia Investment Corporation (OCIC) recently reported it has reached 30% completion as of mid-2022. The OCIC additionally reported that ongoing construction is progressing as scheduled despite the pandemic.
The Koh Norea Satellite City in Nirouth, Chbar Ampov broke ground in late 2020 and is one of the biggest infrastructure and real estate development projects in Phnom Penh. It covers over 125 hectares of land and will house commercial areas, entertainment areas, residential sections, schools, banks, a medical centre, and many other urban conveniences.
The scope of the project is expected to have a capacity of around 50,000 people and will generate an initial 7,000 jobs with its completion increasing that amount to 10,000 people running its daily operations.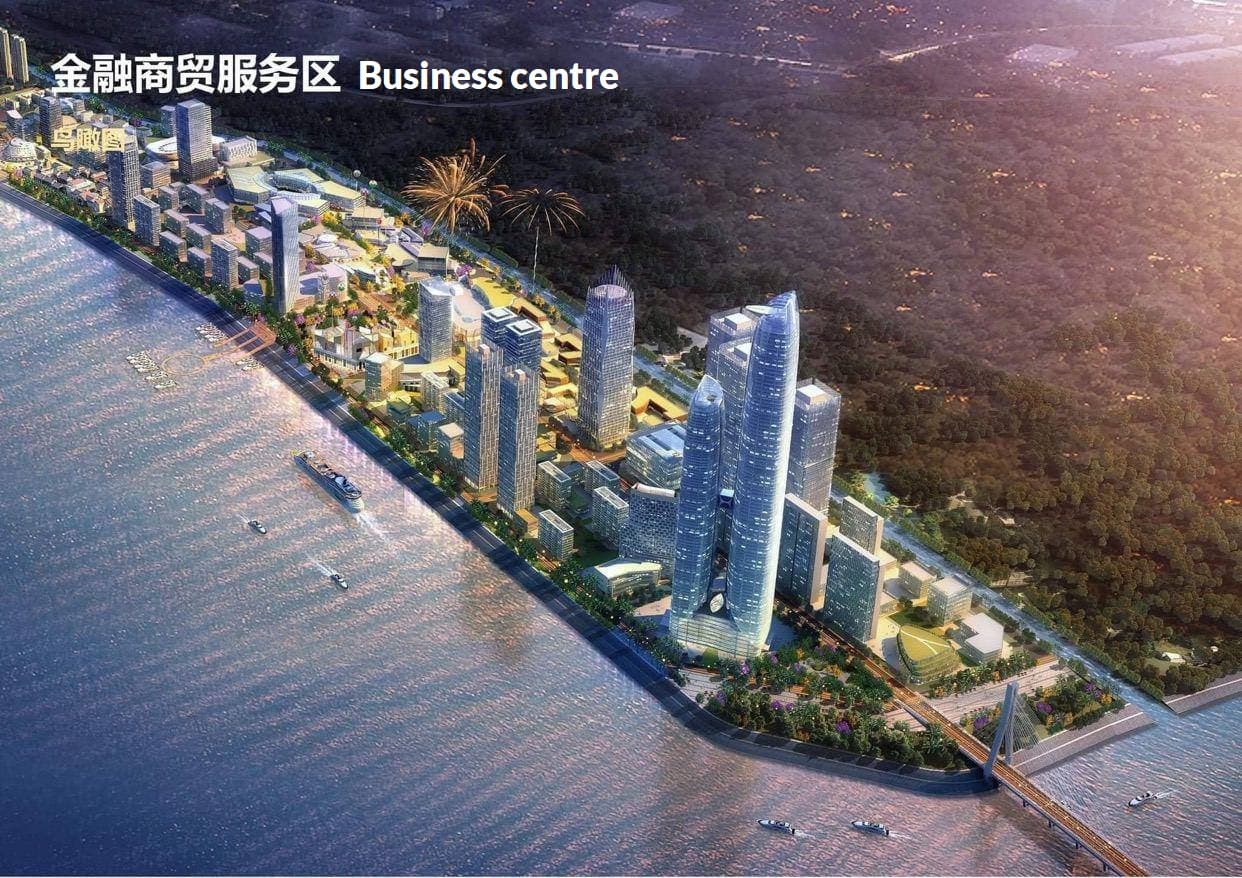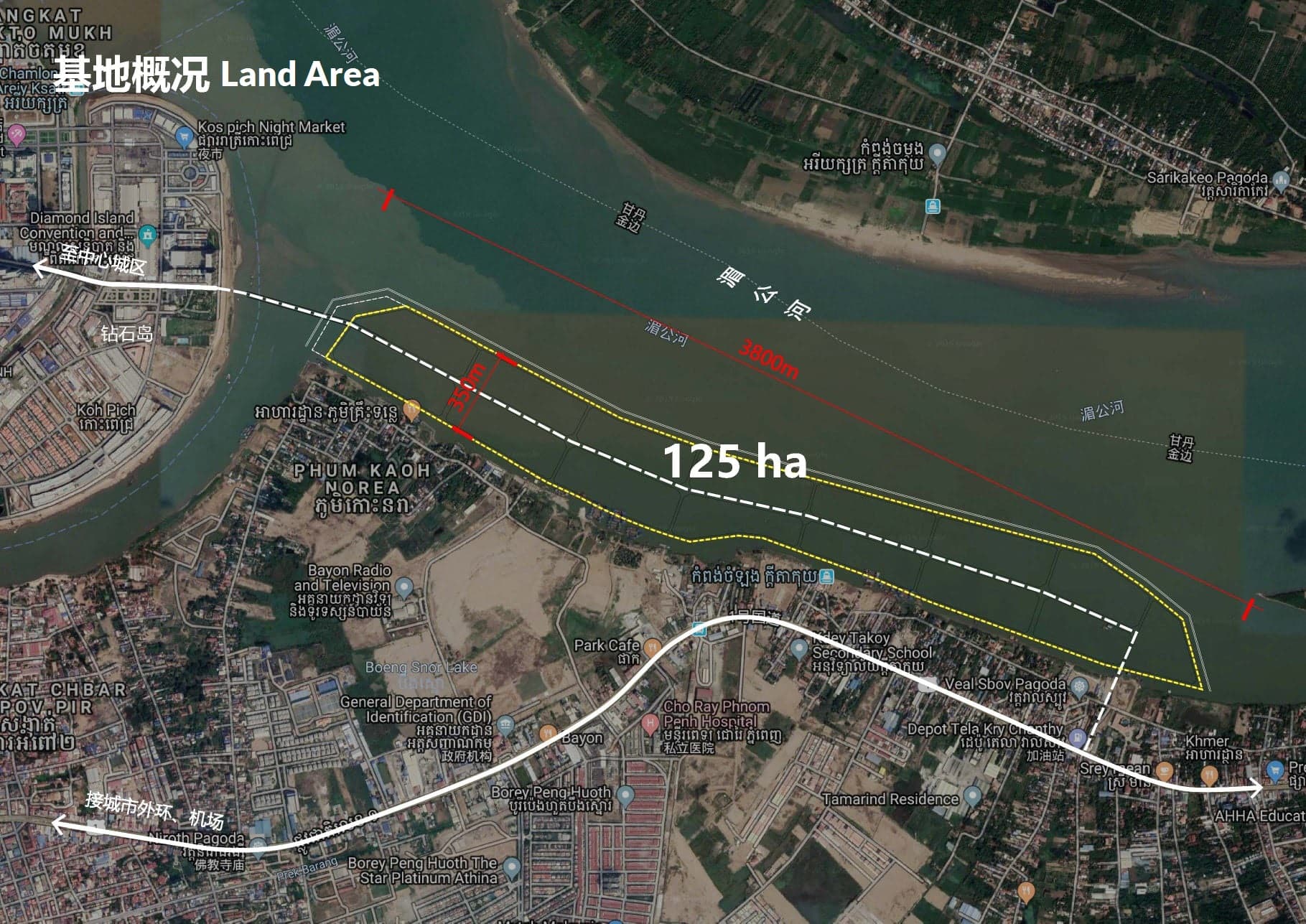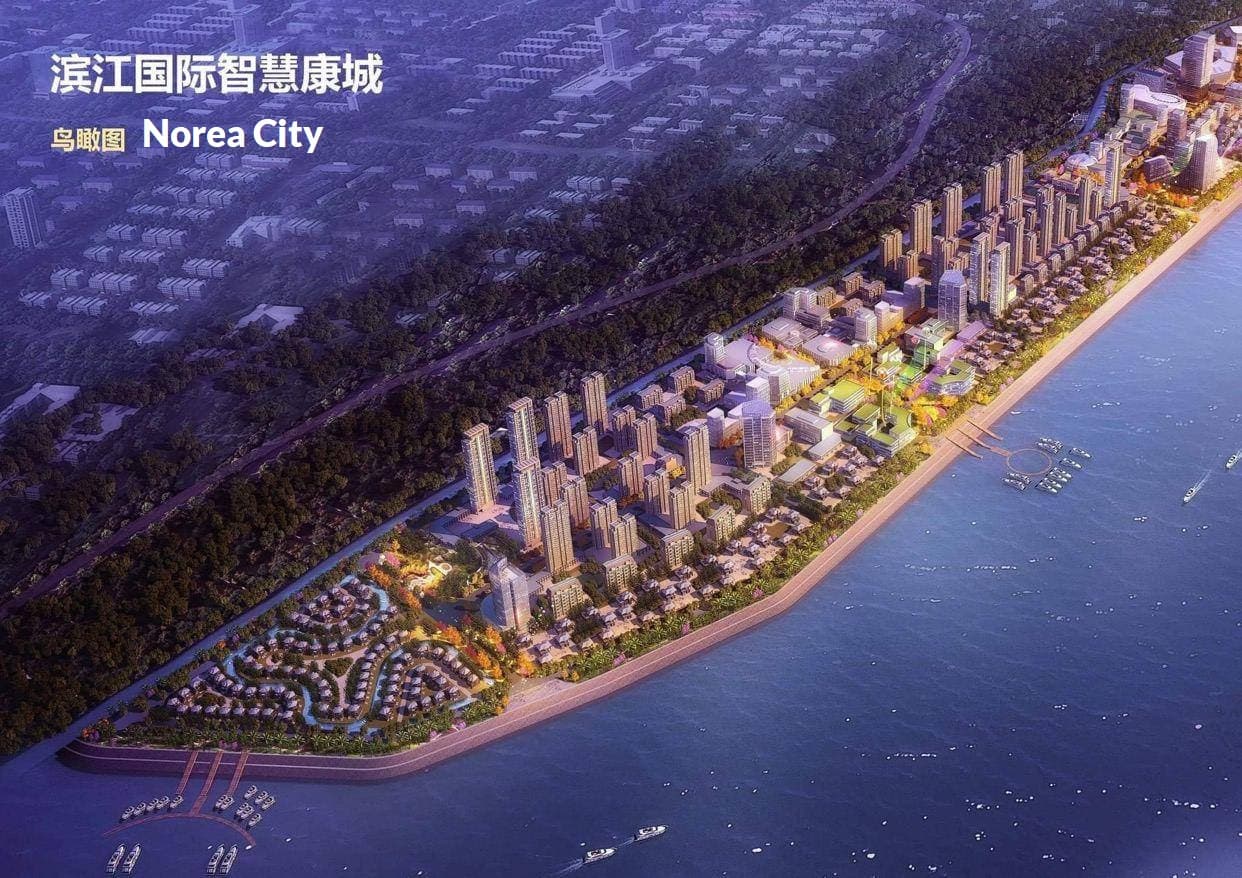 At present, there is only the Monivong Bridge linking the peninsular Chbar Ampov to Phnom Penh's city center. The OCIC is currently building a $40 million bridge to connect Nirouth with Koh Pich (Diamond Island) to ease traffic congestion along the Monivong Bridge during rush hour. The Koh Norea bridge is also expected to increase the traffic into the district in time for the satellite city's completion.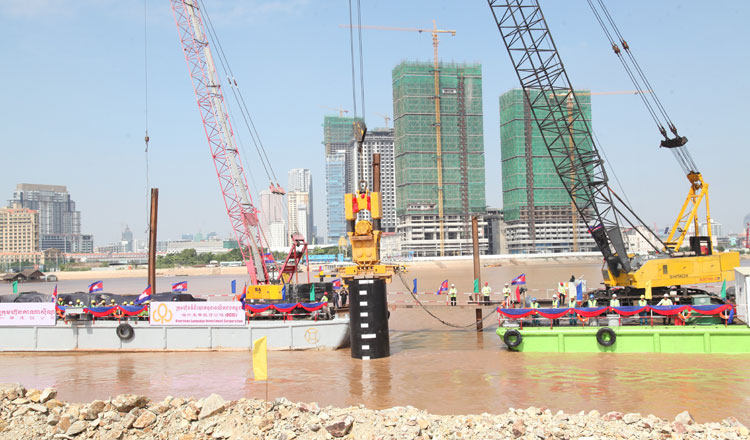 The Koh Norea Bridge started construction in late 2020. Photo by K/T Khem Sovannara.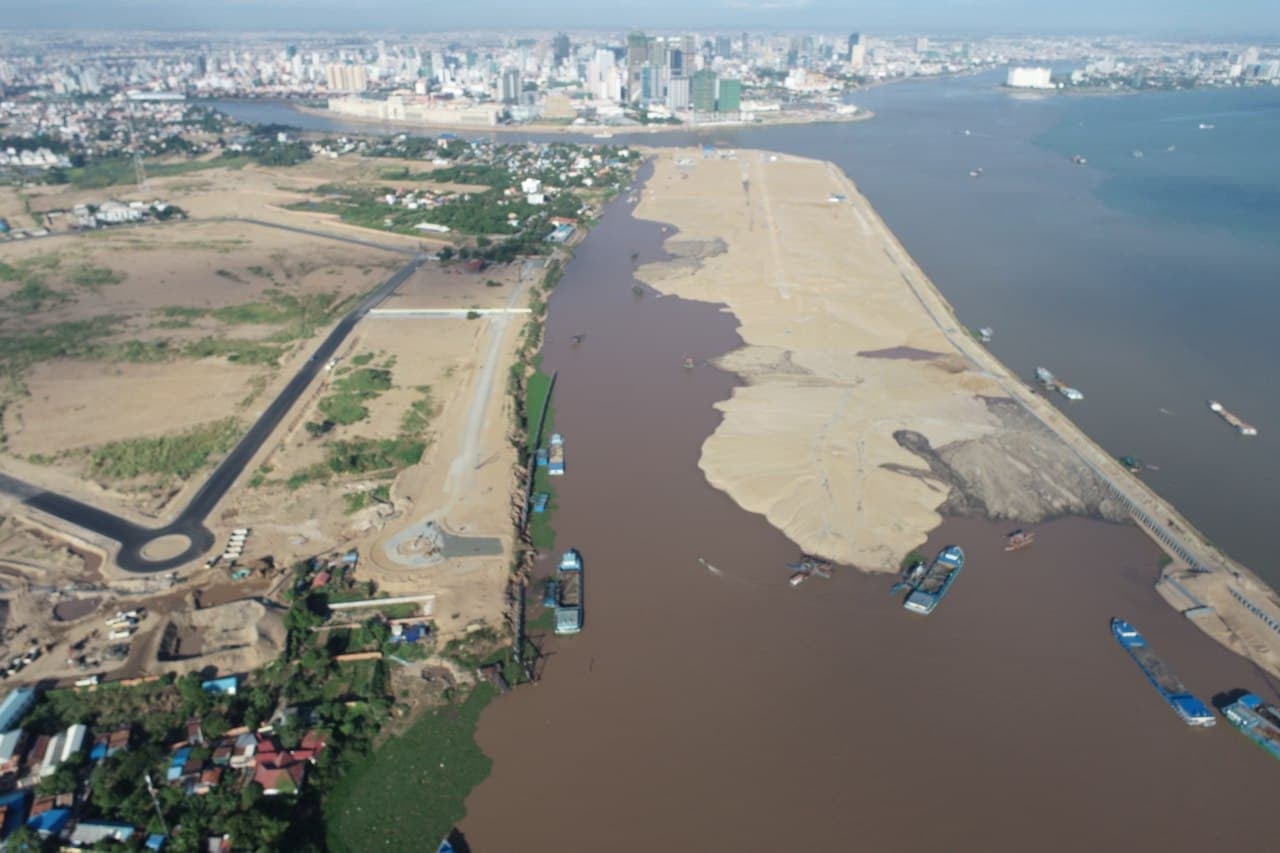 While Chbar Ampov itself is not known for many luxury developments, some developers have taken interest in the future of the district. In 2020, the Vue Aston broke ground in Nirouth and is endeavoured to be the premier waterfront residence in the area. The new development is located adjacent to the site of the Koh Norea Satellite City.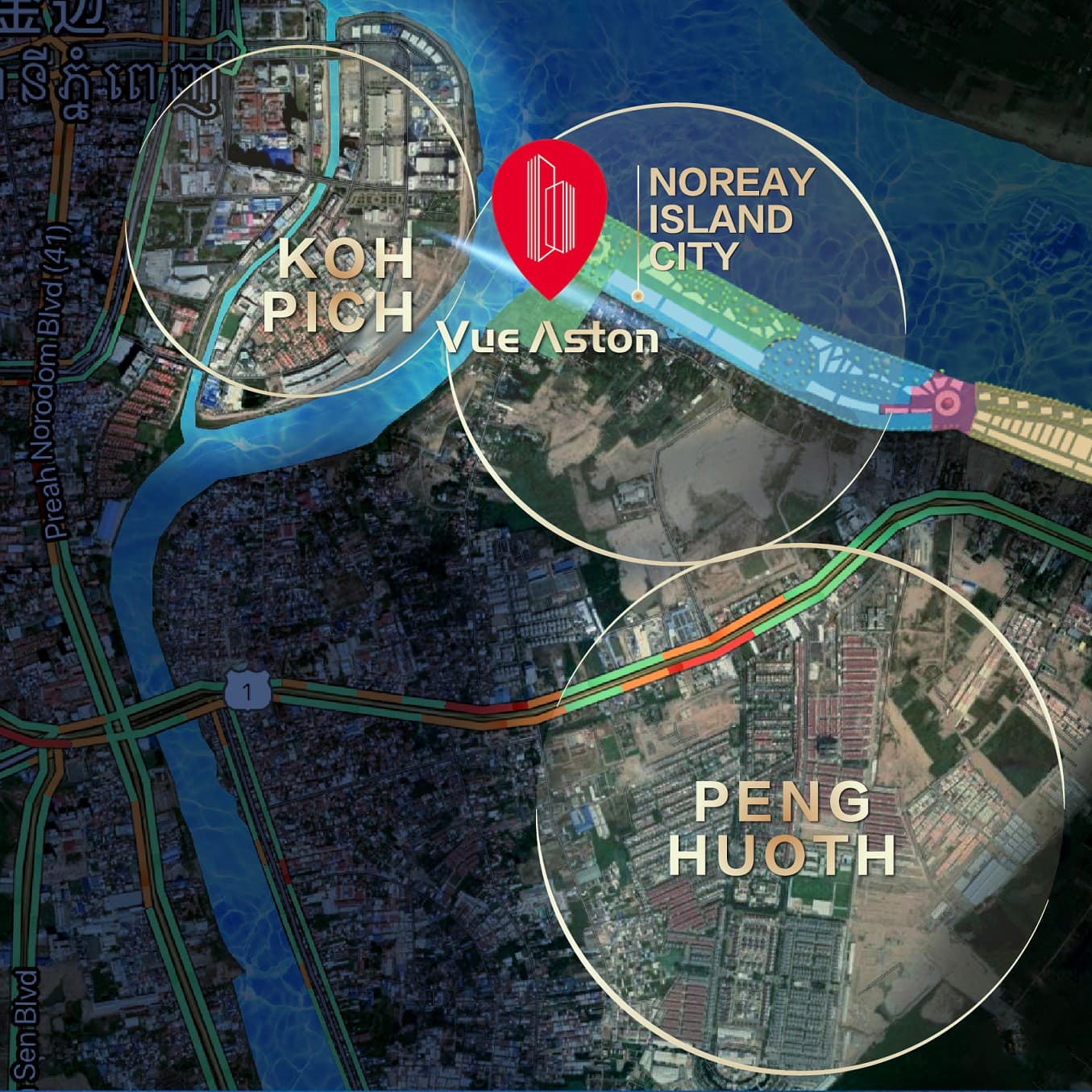 The Vue Aston is developed by The Peninsula Capital Co., Ltd and is jointly designed by HKS Architects and the Golden Mantis Decoration Design Company. The development comprises 38 stories with plenty of premium amenities and facilities providing residents with luxurious living standards with a view of Phnom Penh's Mekong and Tonle Bassac Rivers.
The Vue Aston is offering Guaranteed Rental Returns (GRR) for early investors as its residential value is expected to significantly increase the more Koh Norea Satellite City progresses in the next few years. Interested in learning more about the Vue Aston? Let us know!
Article by: