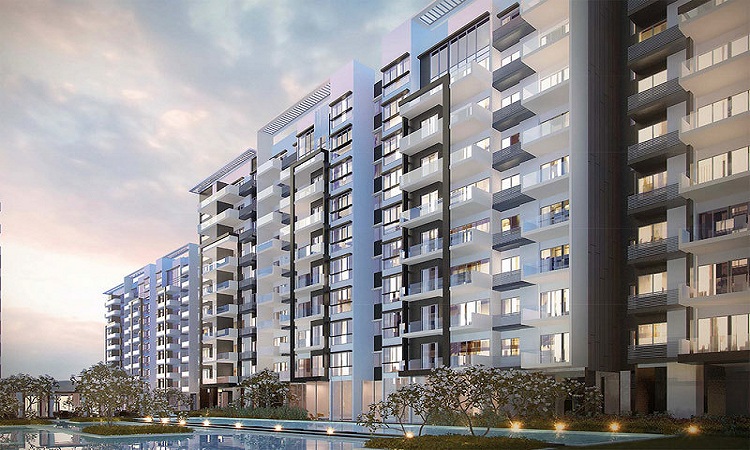 Experts and developers in the field still maintain a confident position that there will be continuous growth in Cambodian real estate, most especially for the condo market.
This is because there is a growing interest in this type of property as a result of continuous increase in land prices.
Kheang Puthy, director of Slek Rith Realty, says that sooner or later the occupancy rate of Cambodians living in condo will increase. Where currently, those who purchase units are people who used to live or study abroad, Puthy believes that more and more professionals will be buying or renting out units in the near future. This is from the fact that there is a growing population of middle- to high- income Cambodian Citizens who are affected by the worsening of traffic conditions.
He encourages people to support and be optimistic about the progress of the condos sector. Puthy adds that negativity will only undermine the process of development and may cause the country to fall behind in comparison to neighboring countries that are also rapidly growing in terms of condominium developments. But he warns of a possibility of surplus. If there is an excessive supply, then the government will eventually have to tackle this issue and look for ways to regulate it.
Anthony Ong, CEO of Spring CJW Development, said that "Cambodian citizens remain as a pillar for strong economic growth and real estate in the country." He added, "We do have confidence and want people to have good living standards." Spring CJW Development is also an investor in the Axis Residences condominium project which has 566 units located near the Phnom Penh International Airport.
He says they really want to help improve the lives of citizens through offering a good place to live in which is comparable to Singapore. He added that the purpose of their investments in the condos project, Axis Residences, is not just to create a home, but to create a desirable housing project with all the necessary amenities.
Meanwhile, Cheng Kheng, tycoon and CEO of CPL Cambodia Plc, said that living in condos is a more civilized and modern way of living because condos can have everything people will need such as parking spaces, shopping malls, gyms, saunas, swimming pools and gardens. Kheng adds that Cambodians feel a difference between landed properties and condominium units where they can live harmoniously in a modern setup.
According to a research report from a Cambodian real estate agent, land in commercial zones in the city varies by location. In Norodom Boulevard, land can cost between $3,500 and $6,000 per square meter. While in Monivong Boulevard, land prices range from $3,000 to $5,500. In Russian Boulevard land can cost anywhere from $1,500 to $3,000 dollars. It's relatively lower in Mao Tse Tung Boulevard where you'll only need to spend between $3,000 and $5,000 per square meter. However, in the top 4 residential districts such as ChamkarMon, Daun Penh, 7 Makara and Toul Kork, it will only set you back around $1,500 and $ 4,000 per square meter in investment cost.
Mr. Sarun Rithea, spokesman of the Ministry of Land Management, Urban Planning and Construction, recognizes this difficulty to buy land and build houses, especially in prime areas such as Boeung Keng Kang, Daun Penh and Toul Kork.
The increase of land price is due to the land at Delta City becoming a land where investors build high-rise buildings, commercial buildings and condominiums. He said that according to the Municipality of Phnom Penh, land located 20 square kilometers around the city center is also becoming more expensive, but the increase isn't as drastic as the capital city itself.
He said that, "In Phnom Penh, a number of those who have from 1 to 10 homes are only 10 percent. Those who have a home for themselves are about 20 percent, and a number of those who do not have homes, fixed salary and middle-income (citizens) or above is about 70 percent." Most of these people without homes have houses with their family and can be redeemed with the bank.
The report of the Ministry of Finance showed that the growth of condos in Cambodia in 2015 reached 15,000 units and this number will continue to rise to 45,000 units in 2018.
While in Phnom Penh, the number of new condos has increased, most customers who bought a unit are foreigners, including nationals from China, Taiwan, Malaysia, Singapore, Japan and France. Statistics showed that there are 20 percent of Cambodians who are condominium owners, while another 80 percent are foreigners.
This story was featured in the September 2016 print edition of PROPERTY VIEW magazine, produced by the CVEA.
Realestate.com.kh is very proud to support the CVEA's Property View publication. For more information about joining the Cambodian Valuers and Estate Agents Association (CVEA) please click here. And, if you are interested in advertising placement or advertorial in the next edition of Property View Magazine, please contact Mr. Virith via email: virith007@yahoo.com Or call: 078 959 567  or 098 66 26 68