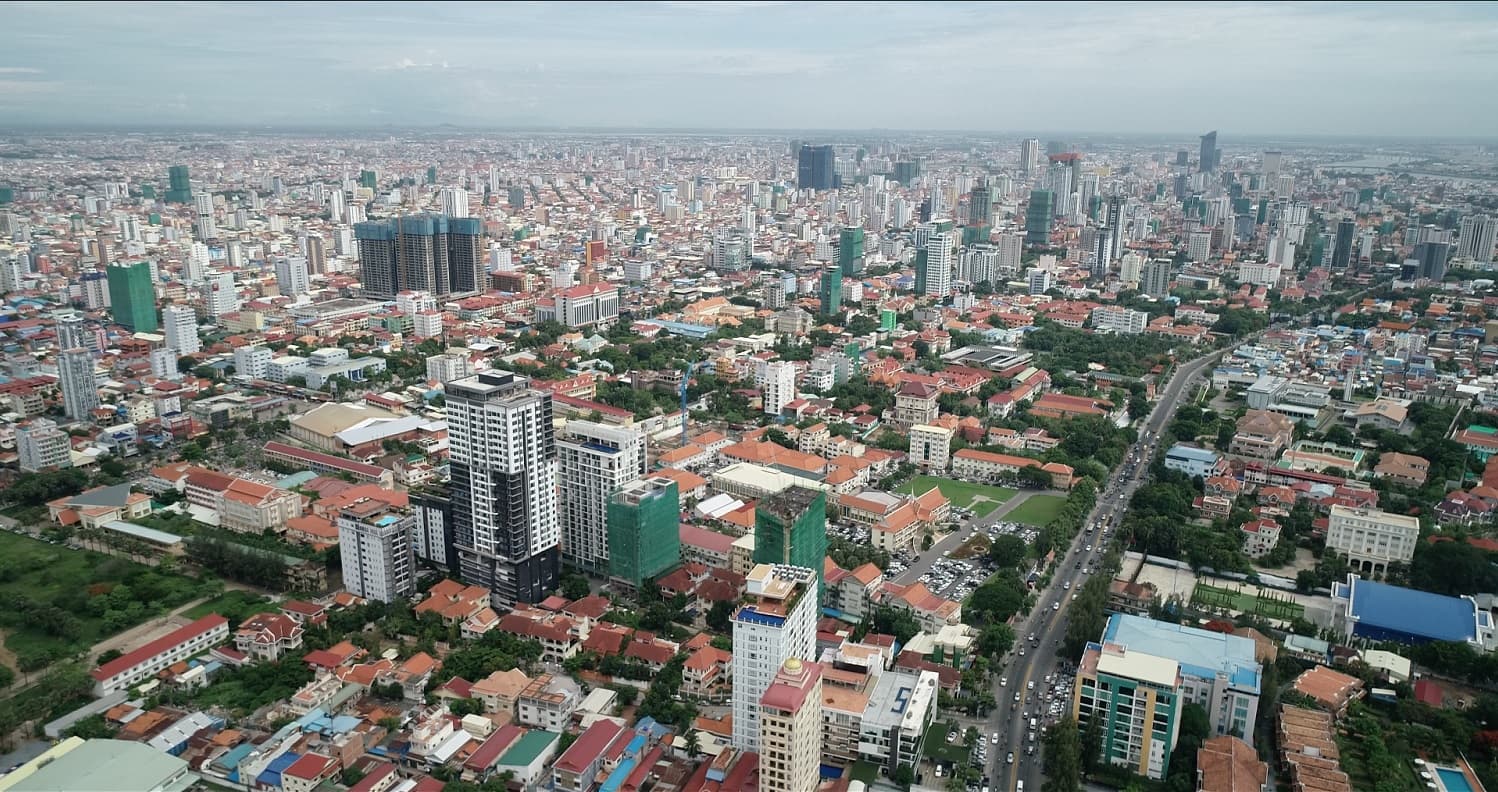 Chamkarmon and Boeung Keng Kang were the most popular districts for property searches in 2020. Supplied.
Phnom Penh's property boom has been a visible phenomenon for the past decade. The growth of the local middle-class and the surge of foreign property investors became a major driving force for developers to build bigger and better properties. The outbreak of COVID-19, however, drastically changed the market and shifted it into a local buyer-focused environment.
Realestate.com.kh, the largest real estate classified portal in Cambodia, reports that apartment/condominiums were 43% of its total property searches made over 2020. This is followed by landed houses at 36%, land properties at 13%, and commercial properties at 7%. The popular real estate website previously reported it received over 2 million visitors over the course of 2020.
Daun Penh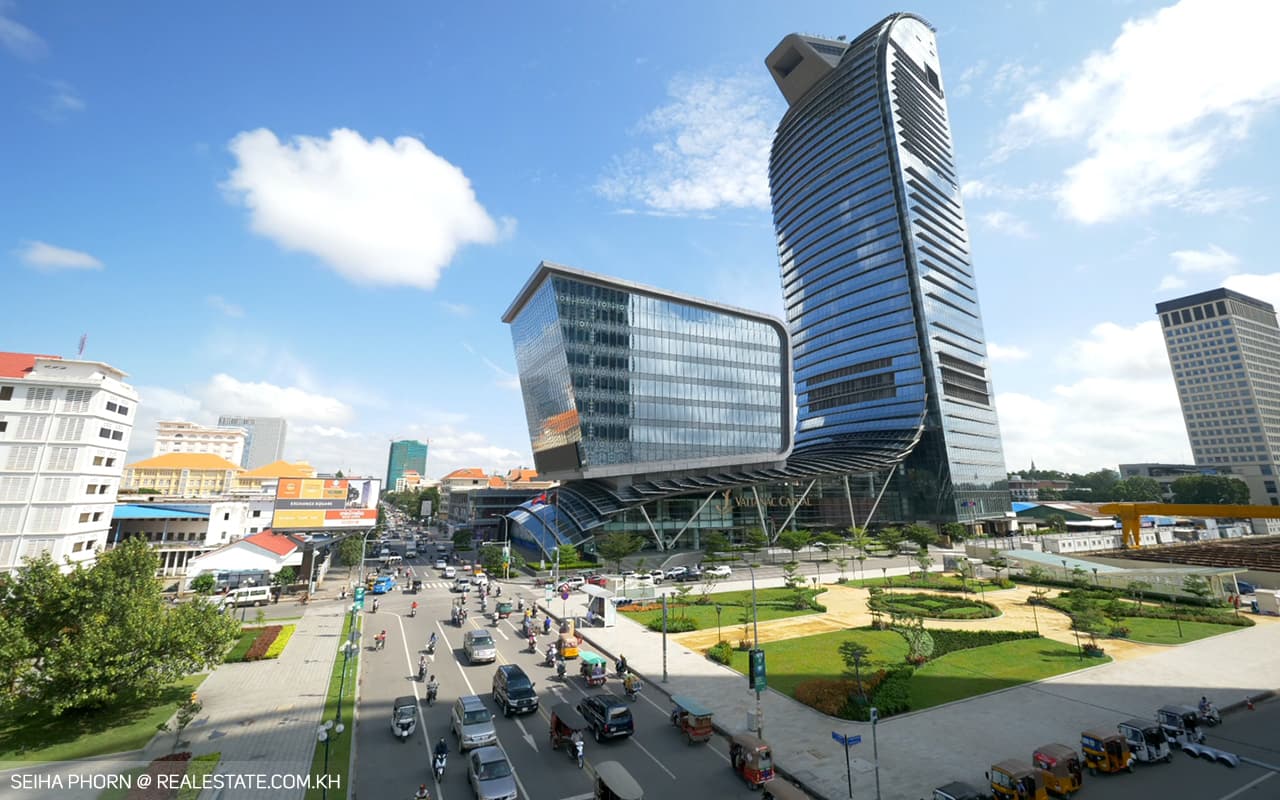 Daun Penh is home to many of Phnom Penh's premium real estate properties. Supplied.
Property searches in Daun Penh are broken down to 68% condominiums, 17% landed houses, 12% commercial properties, and 2% land properties.
Daun Penh serves as Phnom Penh's de facto central business district. The area is arguably the most developed district in the capital as it is where important government buildings, iconic monuments, and high-end residential & commercial buildings are located. Daun Penh is also the hub of major roads that span across Phnom Penh.
Given Daun Penh's location and function, most of the district is already developed hence its low land property search volume; it is the district with one of the highest price per square metre in both residential and commercial properties. Landed houses (mostly flat houses) are still plenty in Daun Penh though they may cost as much as a modern-style apartment in another part of the city.
Chamkarmon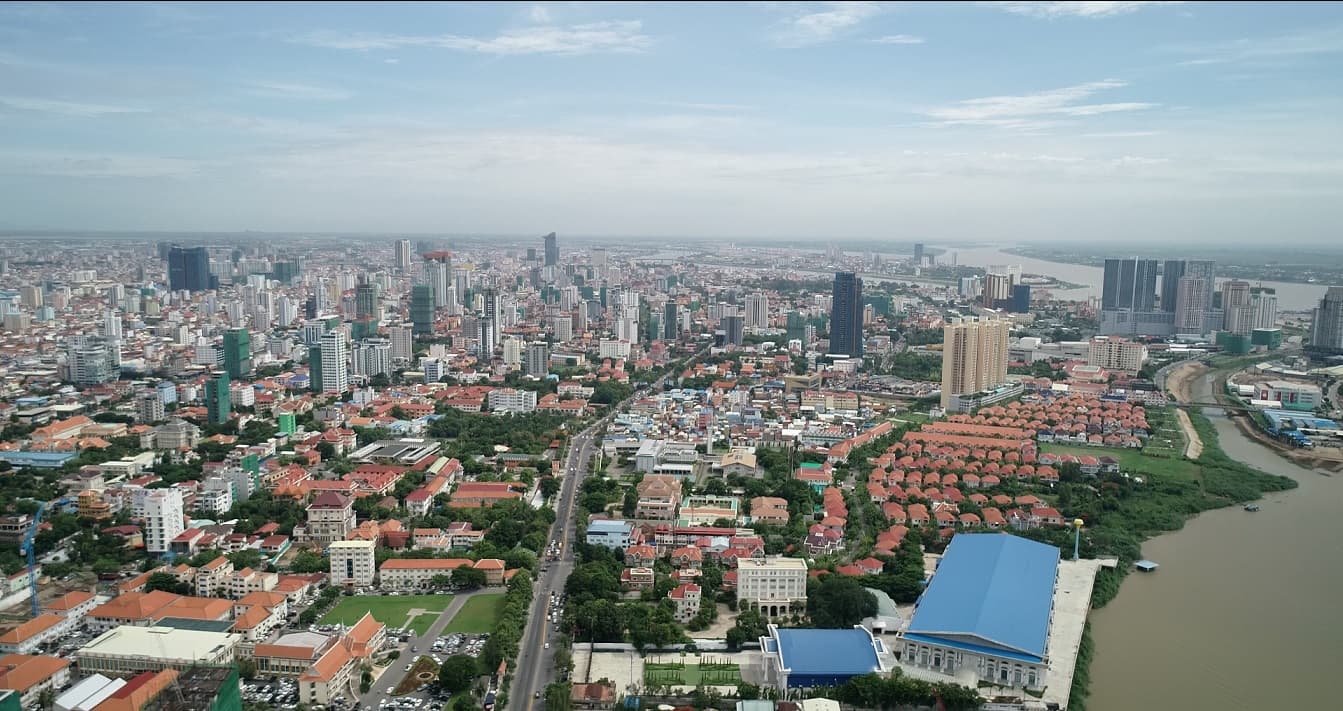 Chamkarmon's charm stems from the modern projects in the area sitting side-by-side with mom-and-pop shops. Supplied.
Property searches in Chamkarmon are broken down to 65% condominiums, 19% landed houses, 8% land properties, and 8% commercial properties.
This data of Chamkarmon includes property searches in the Boeung Keng Kang (BKK) district. The Chamkarmon district (including BKK) is the south/southeastern district bordering Daun Penh. It's home to a significant number of landed houses as well as new developments that sprung up in the wake of Phnom Penh's property boom.
Condominium/serviced apartments can be found throughout Chamkarmon, especially in the BKK areas. These properties are well-known among locals and expatriates alike due to the surrounding urban conveniences as well as modern amenities located within these residences. Many of these projects adjusted their prices and promotions over the past year to fit the preferences of Cambodian property hunters and investors.
Landed properties, such as shophouses, still cover a significant portion of Chamkarmon's property portfolio and are considerably popular among Cambodians. The district is home to many small-to-medium enterprises that help maintain its status as a consumer hub for many Phnom Penh residents despite the looming threat of COVID-19.
Toul Kork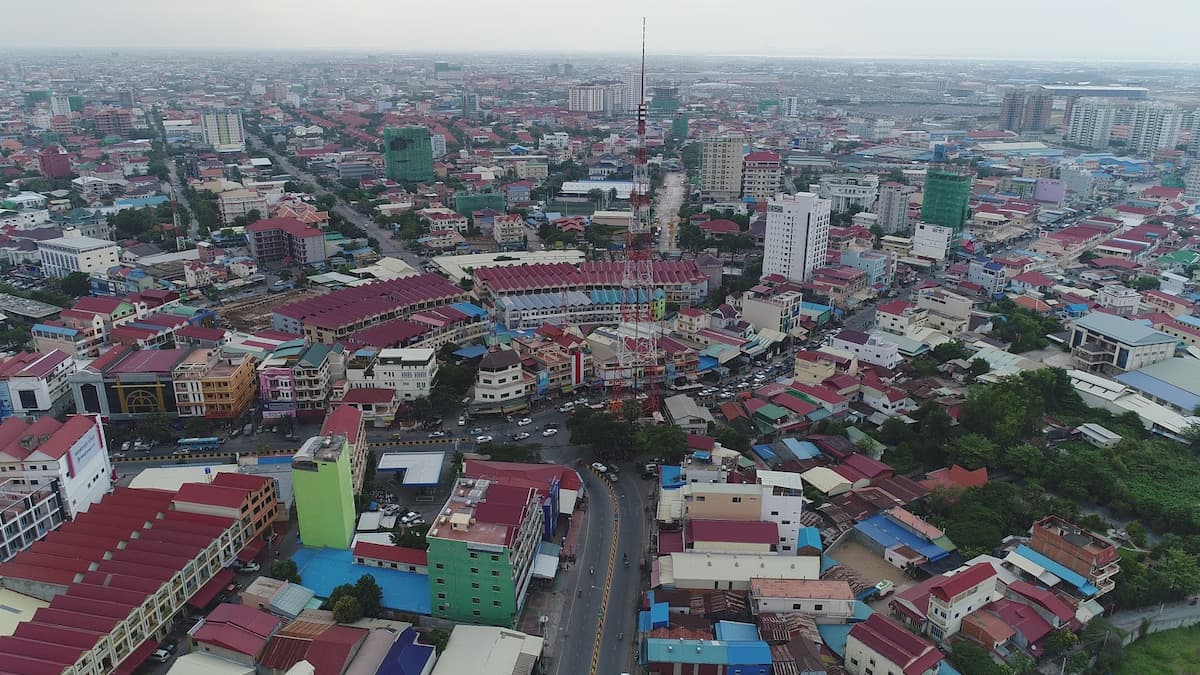 Toul Kork is strategically located between the city's most developed and fast-developing districts. Supplied.
Property searches in Toul Kork are broken down to 44% condominiums, 36% landed houses, 10% land properties, and 9% commercial properties.
Toul Kork is arguably the second most popular residential area in Phnom Penh after Chamkarmon. The area has seen a huge amount of development in the recent decade and has attracted a mix of businesses, commercial, residential tenants, and home-owners. The area is well known for a large number of villas and an increasingly growing number of purpose-built shopping centres.
Toul Kork has a closer gap between the condominium and landed house searches as the district's stock of flat houses, shophouses, and villas remain a popular choice for local buyers. Both condominium and landed house properties, however, mainly benefit from Toul Kork's state of urban development, its position being close to the CBD, and having a convenient road network to other developing areas in Phnom Penh.
Sen Sok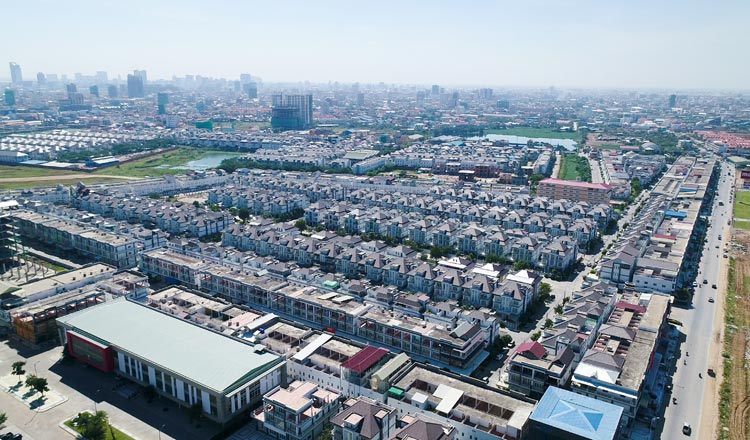 Sen Sok properties are popular due to their modern design and quality without the high asking price from other parts of the city. Supplied.
Property searches in Sen Sok are broken down to 45% landed houses, 29% condominiums, 18% land properties, and 7% commercial properties.
Sen Sok is one of the city's latest property development frontiers. Just like neighbouring Toul Kork, many residents are looking to Sen Sok to find more affordable land and property. The area was mostly residential and industrial until recently when there have been high-profile commercial projects that have kicked activity into high gear, chief examples being the AEON Mall Sen Sok and Makro Cambodia.
Landed houses are the most popular in Sen Sok given the number of shophouses, flat houses, villas, and the amount of land still being developed in the district. There are more landed homes in Sen Sok, including villas, that are offered below 1 million USD compared to shophouses and villas in Daun Penh with asking prices easily reaching a few million. Similarly, Sen Sok's property boom has opened its doors to condominium developers building affordable and mid-range properties, further adding to the district's already attractive property portfolio in the coming years.

Article by: