The Singaporean Colin Tan Institute will open a branch in Cambodia by mid-2016 under a joint venture with Furi Real Estate.
According to Ly Senleap, CEO of Furi, similar franchise branches have proven successful in China and Malaysia.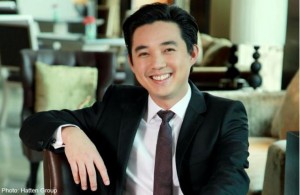 Colin Tan, Colin Tan Institute founder and CEO of the COLINTAN GROUP, said that experts from Singapore and Cambodia and himself will teach in what is being named the FURI COLINTAN Institute in Cambodia. "Some skills, such as real estate law, require local experts and understandings of social context in Cambodia. These things are different than in Singapore," Tan said. The teaching techniques, however, are imported from Singapore, according to Tan.   Kim Heang, president of the CVEA, said currently the real estate industry is lacking human capital meaning real estate companies are hiring people from cadastral offices to work for them as they have some skills in the property industry, "but these people are not really suitable for the sector." "Bringing a new school from abroad can only be successful because we are in dire need," Heang said.