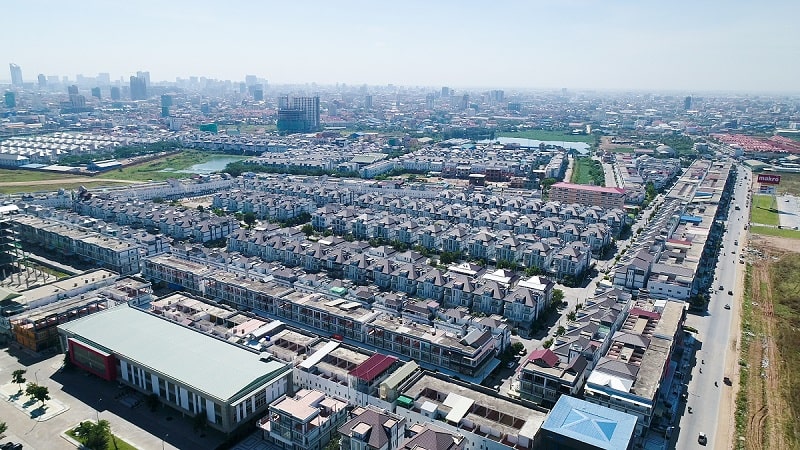 The increasing trend of mortgage lending by Cambodian real estate developers has drawn the attention of officials from Cambodia's central bank. Leaders there have recently urged buyers to stay vigilant and carefully consider interest rates before they sign agreements.
Speaking during the National Bank of Cambodia's (NBC) semi-annual results presentation on Saturday, Chea Serey, the director-general, said the Cambodia real estate sector has seen a massive jump in demand for mortgages. She specifically noted that more young couples are pursuing homeownership.
Serey urged property buyers to do their own research before putting down deposits. Taking a mortgage straight from a developer, she said, usually comes with a higher interest rate than one from a bank.
Without naming any specific companies, Serey added that, in some cases, real estate developers are attracting customers to in-house mortgages by waiving downpayments or other stipulations.
Developers 'just want buyers to feed them'
"Some project developers don't want to facilitate bank mortgages because they want [buyers] to borrow from them," she said, adding that there were cases of developers purposefully delaying bank mortgages or being uncooperative with buyers who borrow from banks. 
"[Some developers] just want the buyers to feed them by using loans with high interest rates at 18 percent per annum." 
Since real estate developers are under the jurisdiction of the Ministry of Economy and Finance in Cambodia, the NBC has never included developer-issued mortgages in its official lending data.
Paying triple the sticker price
The popularity of developer-issued mortgages has exploded in the Kingdom over the last few years. Typically these are 30-year contracts and rarely require downpayments.
Though these mortgages initially appear attractive to buyers, interest rates often double or triple the sticker price of a home. 
Meanwhile, Cambodia's banks usually require downpayments of at least 30 percent and involve lengthy checks on credit history and repayment ability. Interest rates for these mortgages, however, regularly clock in at around seven to 12 percent.
Young Cambodian couples pushing demand
According to the latest data from Credit Bureau Cambodia (CBC), mortgage loans taken from lending institutions nationwide amounted to $3.2 billion at the end of March. This marks an increase of 34 percent from the same time last year. 
"The performance of mortgage loans provided by financial institutions is pretty good in the Cambodia market," CBC's Chief Executive Officer Oeur Sothearoath told Realestate.com.kh.
"The trend is increasing at the same speed as last year and aligns with overall industry growth."
Real estate experts in the Kingdom have said that young middle-class couples are driving up the demand for mortgages in the country. More people, they say, are wanting to live separately from their parents as they enter adulthood.
If you're interested in learning more about real estate in Cambodia, be sure to browse through our Investment Guide's overview of the Kingdom's real estate sector.

Article by: