The first annual Real Estate Market & Outlook Conference 2016 (REMOC2016) took place April 1st at the Phnom Penh Hotel, with a host of the local and regional industry leaders giving their outlooks on the state of the Cambodian real estate market.
Realestate.com.kh caught all the action with the speakers of REMOC2016 to get their 2 cents on the state of the current and future Cambodian property market prospects.
Here is what Sorn Seap, ceo of Key Real Estate had to say...
What topic will you speak to at REMOC2016, and why is it a key consideration for the Cambodian Real Estate sphere?
At REMOC-2016, I'm going to present about the most updated Phnom Penh land market, going in-depth into market prices, zoning and development trends in the future. Phnom Penh land market prices continue to rise up by 10 to 20 percent a year. Nevertheless, the whole Phnom Penh land market has many areas that see different price growth rates depending on many factors, including zoning, planned infrastructure, and location special features.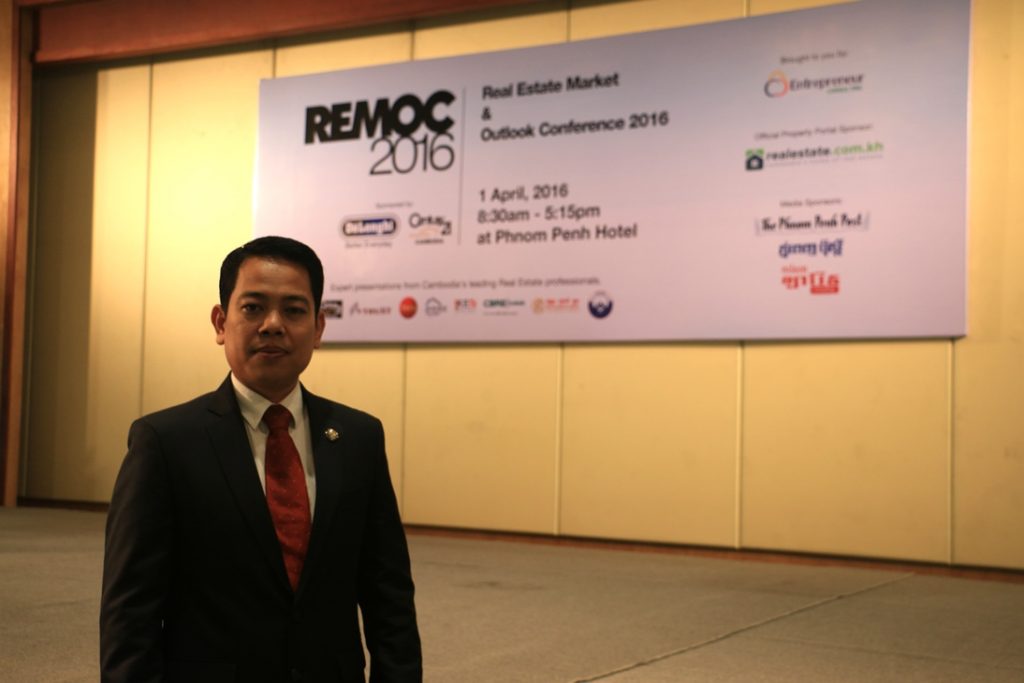 Over the last 10 years, I've seen that Phnom Penh has expanded quickly. Residents not only concentrate in central business zones but also spread out to form new clusters of housing in the outskirts – with some areas are now home to tens of thousands of residents. Other locations, furthermore, will also have the same experiences in the next few years.