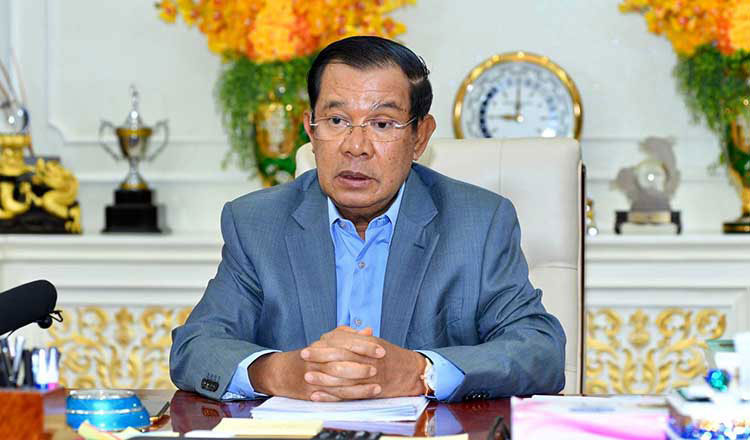 Last Oct 19, 2021, Prime Minister Hun Sen gave a special message after the Pchum Ben holidays formally concluded. In a special message sent Tuesday, the PM said that after the Pchum Ben festival, there was no outbreak of COVID-19 when the activities of the people were open.
The Prime Minister considers this result to be powerful and a result of vaccination, which Cambodia achieved almost 100% as planned.
In August 2021, the Mekong Strategic Partners (MSP) published a report detailing Cambodia's swift progress in its vaccination in terms of vaccination doses per capita and leading most of its ASEAN neighbours, only surpassed by Singapore.
The IMF World's Economic report suggests that the rate of vaccination is a good indicator of when economic recovery can begin. "Vaccine access has emerged as the principal fault line along which the global recovery splits into two blocs: those that can look forward to further normalization of activity later this year (almost all advanced economies) and those that will still face resurgent infections and rising COVID death tolls."
The government set Pchum Ben (October 5-7), a major 3-day holiday in Cambodia, as a benchmark of how effective Cambodia's vaccination campaigns have been. And with cases falling well below threshold, the government hinted at more concrete steps for reopening.
On October 18, the Royal Government, through the Ministry of Health, announced new travel rules allowing investors, experts, workers, and tourists to visit Cambodia with reduced quarantines times and cost provided they have the proper documents and vaccinations.
A report by the Khmer Times quoted Anthony Galliano, CEO of Cambodian Investment Management. "There is clear bias given to business travelers with priority given to spurring the economy, a continuation of stalled projects, and to stimulate faltering Foreign Direct Investment."
EuroCham President Tassilo Brinzer also told Khmer Times, "It seems a bit overly detailed and regulated – let's face it, Cambodia has one of the most successful records in fighting COVID-19, including vaccination rates, and should proudly be opening again, equally for everyone with the respective safety certificate."
To further support a reopening of the market, the Royal Government has reinstated the issuing of E-Visas for travelers. However, as of posting, Visas-On-Arrival is not yet available.
And while Cambodia is opening back up for international business and travel, the challenge of airlines chartering regular flights to the Kingdom remains uncertain in the short-term.
Nevertheless, PM Hun Sen continues to call on those who are not yet vaccinated in Cambodia. In a report by the Khmer Times, he said, "Get vaccinated to get health protection from COVID 19 because the vaccine is the most effective way to resist this vicious disease."
Article by: