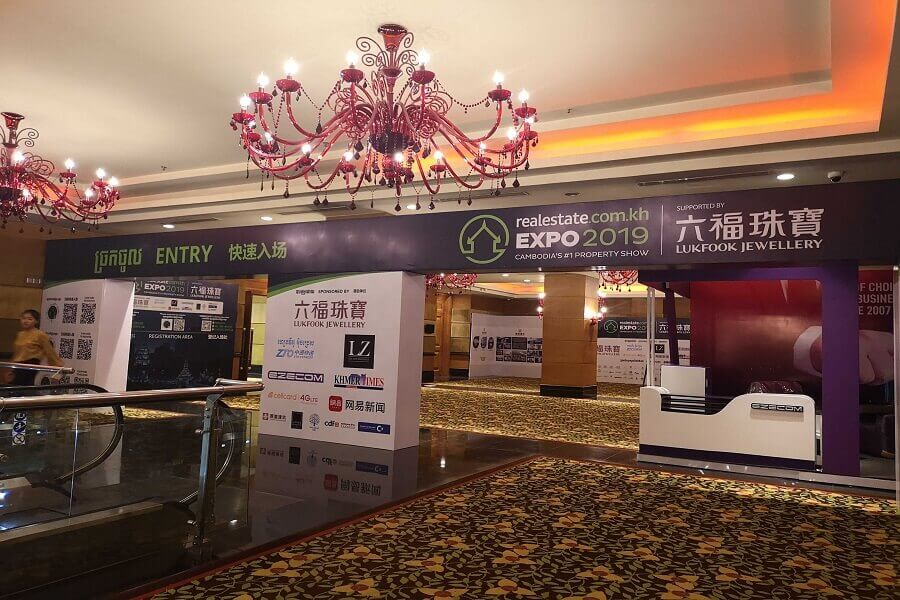 Cambodia's biggest real estate expo is set for this weekend. The country's most popular property website and the event's organiser, Realestate.com.kh, is expecting this property show to break records of the country's property sales in which its last property expo generated over US$30 million in property sales while developers gathered thousands of leads.
Realestate.com.kh Expo 2019 is happening on this Friday and Saturday from 9:00 am to 6:00 pm at NagaWorld hotel, building 1, Grand Ballroom.
Realestate.com.kh Expo 2019 is the latest in a series of property exhibitions that bring together local and international buyers and major real estate developers, including boreys, villas, condominiums and office spaces. It is an excellent platform for both buyers and developers to meet and communicate better.
Many people found their dream properties and investments at previous events, with past expos generating over US$100 million in property sales.
Who are our exhibitors?
Our event is becoming bigger and bigger over the years with rapidly increased exhibitors and visitors. There are more than 80 exhibitors including real estate developers, law firms and financial institutions, to name a few, at the Realestate.com.kh Expo 2019.
These companies have been working really hard for the past weeks on preparations for the country's biggest property show. Tens of thousands of property buyers and investors are expected to show up.
Our exhibitors for Cambodia Realestate.com.kh Expo 2019 are ARU ME Metal, Prince real estate group, Prince Huan Yu, Prince Jin Jia, Victory Bay, La vista One, Urban Village, Bel Air, Creed (Zelkova), Aristo Developers, SH Condo, M Residence, Chief Bank, North Park, Condominium, The Penthouse, Beyond Design, HLG (Harvey Cambodia Co., Ltd.), Pafillia Property Developers, Leptos Estate, MAA Architecture & Design, Oxley Emerald, Orkide Villa, Le Bassac, E-Power, Yi Fung Realestate. Huateng (Cambodia) Investment Co.,Ltd., New landmark, Unicom Scienceplastic, C-Herald Property Service, Huaye , HYO, Morgan, R&F, KH Land, International Top Agent ( ITA), Toul Kork Lane , Baoli Mansion, The Bund, CBRE, WanHao, Wealth Mansion, FDD Real Estate, Century 21 Cambodia, Zenearth. MB Bank, OCIC, Yes 168 Real Estate-SJ Asset Management, SEAPS-South East Asia Property Services, Pointer, Borey Williams, Asian Condo Brokers, Vue Aston and Happy City.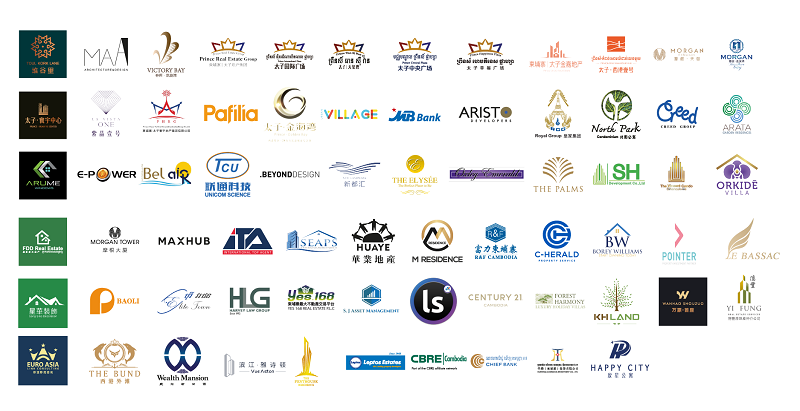 Real estate-related topics conducted by the industry experts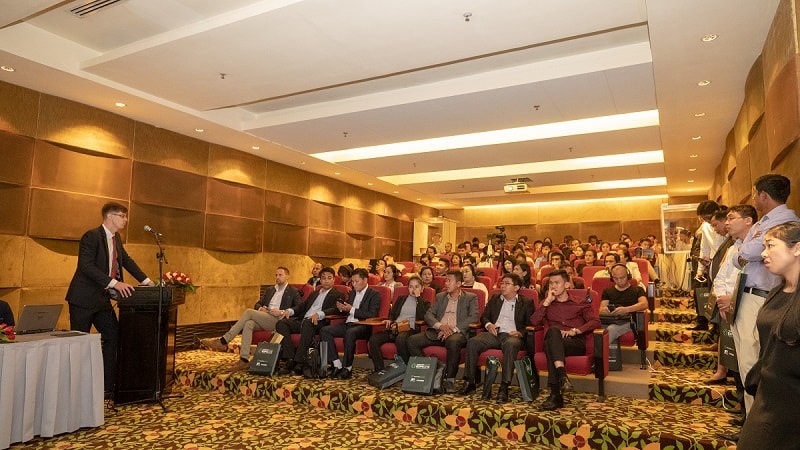 In addition to the exhibition space, there will also be 23 seminars on various real estate topics led by some of the most outstanding local and foreign real estate experts who have years of experience working in the sector.
Therefore, visitors do not only get to view many projects in one place, but they will also get a chance to learn more about the industry in Cambodia.
Tom O'Sullivan, Realestate.com.kh's CEO said, "We really think that seminars are a great way to educate the market. In this way, we are also fulfilling our responsibility as a trusted resource for our visitors."
Seminars will be conducted in three different languages including Khmer, English and Chinese over the course of two days with translations provided. So that everyone can participate.
Day one seminar topics
Realestate.com.kh always strives to become the most trusted source of information on the real estate sector in Cambodia. It aims to create the most useful and educational event for its visitors. Therefore, visitors will walk away with new knowledge and insightful information to help them with their decision-making.
Guest speakers for day one:
Oknha Sear Rithy, Chairman of World Bridge Group, Opening remarks
Oknha Cheng Kheng, Chairman and CEO of CPL Cambodia, An overview of Sihanoukville real estate market
Mr. Sorn Seap, Founder and Director of Key Real Estate, An overview of the real estate market in Phnom Penh
Dr. Kim Heang, Regional Operating Principal at Keller Williams Cambodia, An overview of landed property in Cambodia
Mr. Marc Townsend, Chairman of CBRE Cambodia, Where to find real value in real value in the Cambodia real estate market
Mr. Matthew Rendall, Senior Partner at SokSiphana & Associates, An overview of Cambodia property law
Ms. Catherine Chan, Executive Director of Urban Village, How to structure your project to focus on Khmer buyers, and what Cambodians should look for when considering their property purchase
Mr. Dan Davies, Director of CBRE Cambodia, Protecting your investment: Opportunities and challenges of property management in Cambodia
Mr. Kieu Sarang, Brand Manager of MB Bank, An overview of business, property and vehicle finances in Cambodia
Mr. Seraj Sutton, Chief Operating Officer at Century 21 Cambodia, An overview of Kampot region
Mr. Tom O'sullivan, CEO of Realestate.com.kh, Insights from Realestate.com.kh data and The Cambodia Real Estate Survey
Mr. Nguon Chhayleang, CEO of Pointer Property, An overview of Siem Reap property market and Bakong village
Day two seminar topics
Do come back later for the second day as there will also be a wide range of other topics led by other real estate experts on the second day. They will help you understand the real estate sector in Cambodia better and help you make the right decision either for property purchase or investing in real estate developments in the country.
Guest speakers for day two:
Mr. Li Min, CEO of Prince Real Estate, An overview of the Cambodia property market and the future plans of Prince Real Estate Group
Ms. Chhay Leakhena, LukFook Jewellery, LukFook brand story and introduction
Ms. Daphne Deng, Chairman of the Peninsula Capital, Executive Director of Sino-Cambodia Investment, 2030 Phnom Penh
Mr. Haijun Zeng, Partner at Tings and Associates, Uncle China Triumphs at last
Mr. Edward Lin, CEO of Yi Fung Real Estate Services, An overview of Cambodia's emerging markets, Sihanoukville, Bavet, Kampot and Kep
Mr. Wayne Wang, Co-founder of LumiArch Global, A game of win-win or lose-lose between house/condominium sellers and buyers
Mr. Askins Lam, Country Director (China), Commtech Asia, The next frontier: Understanding the technical pitfalls within integrated resort and commercial developments
Dr. Raymond Choi, Chairman of Prestige Homes Cambodia, How will the online gambling ban impact the property market and Chinese FDI?
Ms. Doris Han, Sithisak Law Office Senior Legal Advisor Sithisak, Corporate governance structure in Cambodia and Conventional land transaction issues
Mr. Tasos Stavrou, Group Sales Operations Manager, China and Asia GM, Real estate investment opportunity in Europe-Cyprus
Ms. Vann Sokun Nymol, Business Development Manager of Harvey Law Group, An introduction to permanent residence programmes in the US, Canada, the EU and citizenship programmes in the Caribbean

Big promotions at the Realestate.com.kh Expo 2019
There will be significant discounts and promotions offered on the spot. The event offers a great opportunity to get the best deals on condos, boreys, land and more - all in one place. Don't waste time driving all over the country looking for real estate. Come to the Realestate.com.kh Expo 2019 to save time and money.
Visitors will, of course, get the chance to talk with the developers and ask plenty of questions. However, they will also be able to take advantage of promotions from developers, who will be competing with each other to reach their sales targets, said Tom O'Sullivan, CEO Realestate.com.kh.
"If you're looking to buy property this year, Realestae.com.kh Expo 2019 is an ideal event for you to look for your dream homes. All the biggest developers, boreys and condos will all be in the same room," he said, "They will be competing to offer the best discounts they can for buyers."
Get instant souvenirs and chances to win big prizes from LukFook Jewellery
The main sponsor of Cambodia Realestate Expo 2019, LukFook Jewellery offers souvenirs for people who buy properties on spot at the expo. The first 12 property buyers of the day on both Friday and Saturday will be instantly given a piece of jewellery that is worth up to $200 from the LukFook Jewellery. (Buyers must present proof of purchase.)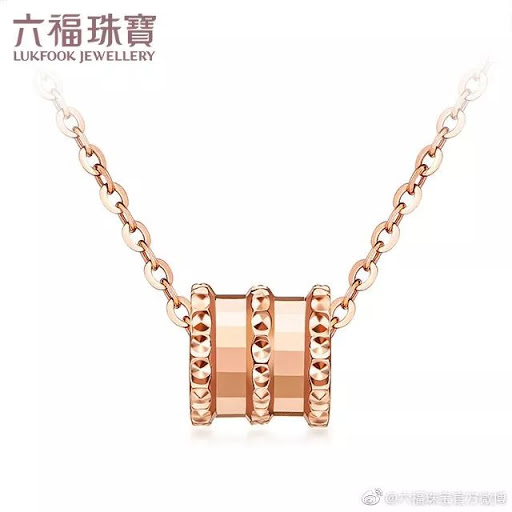 LukFook Jewellery Cambodia is part of a Hong Kong-based jewellery company with thousands of retail outlets across China and Southeast Asia. On top of the instant prizes, LukFook is helping to spice up the event more by offering the property buyers chances to win two grand prizes: Doxa Men's Watch worth $2,830 and Piaget Women's Diamond Watch worth $1,850. All property buyers are eligible to enter the drawing for the grand prizes.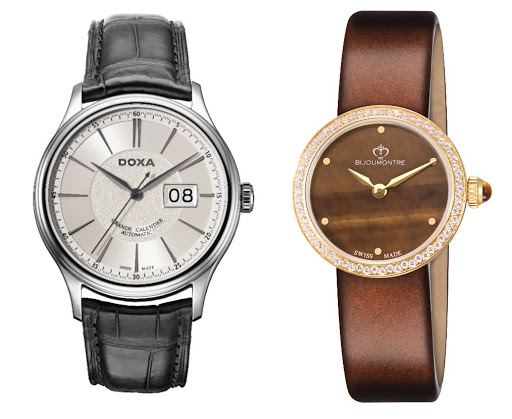 This year's event is also sponsored by International logistics giant ZTO Express, Ezecom, LZ Sea View Residence, Cellcard, The Khmer Times, Netease, Lumiere Residence, YuanDao Architecture, Snowbell Hotel, and CDF-Cambodia Duty Free.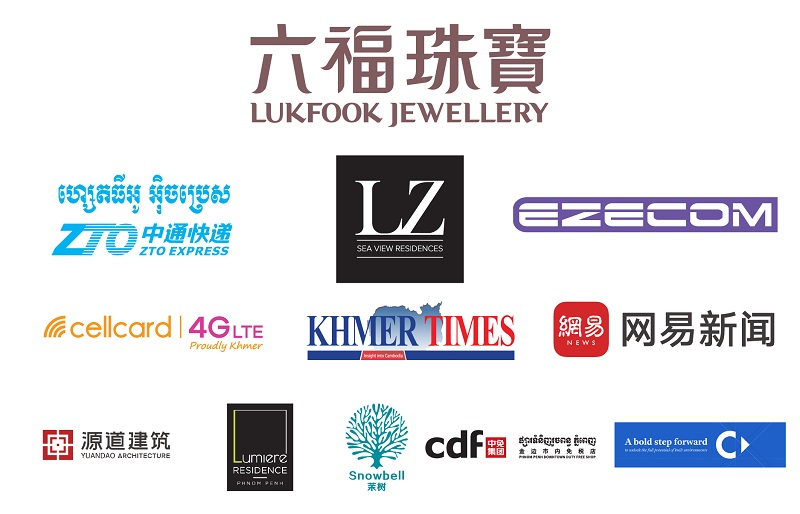 Want to find out more about housing types in Cambodia? Read our Investment Guide 2019.
Register for free now for express entry.

Article by: