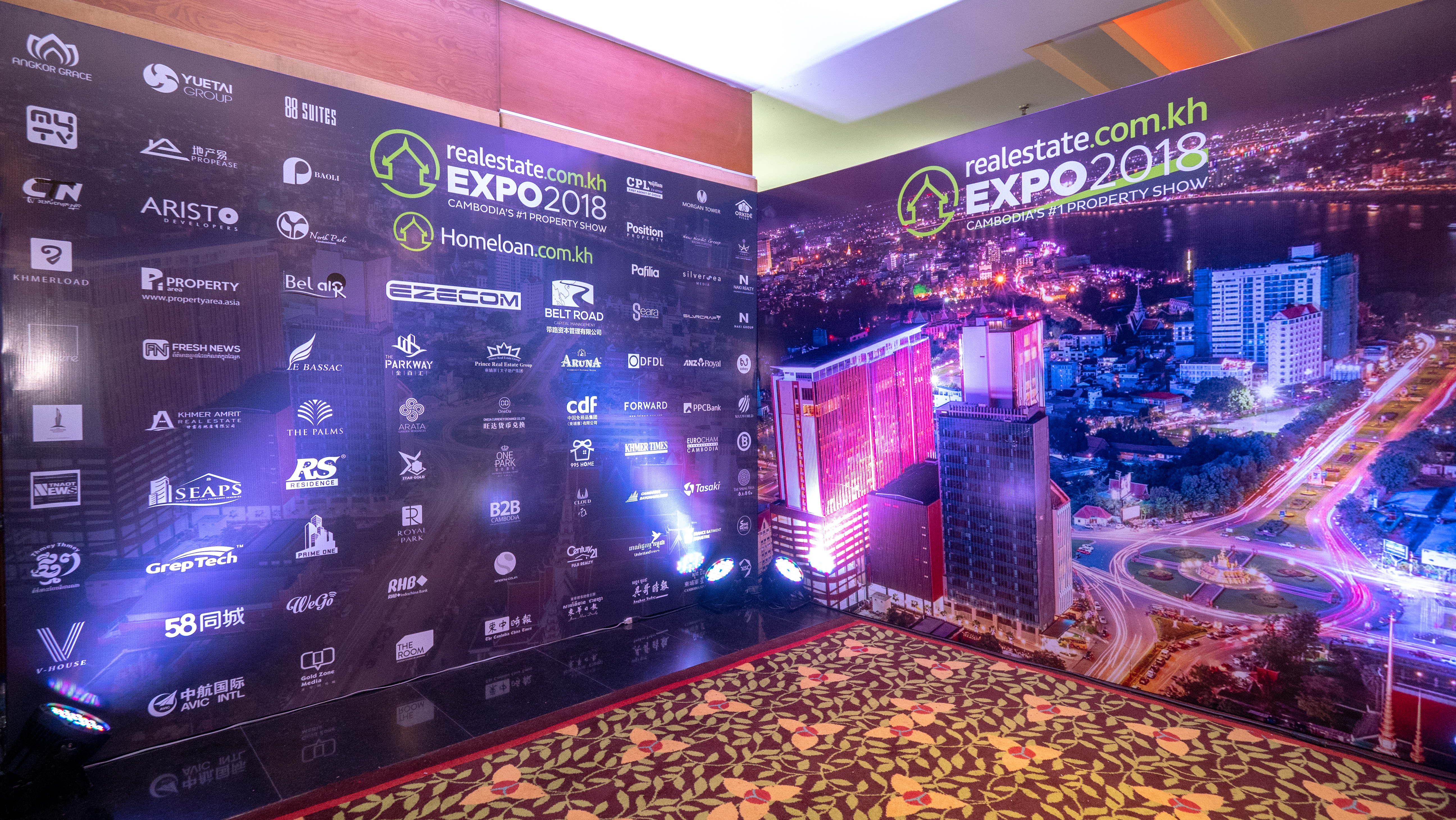 Real estate agencies are amongst the exhibitors to showcase their products and services at Cambodia's biggest upcoming 2019 property, organised by Cambodia's top real estate website, Realestate.com.kh.
With over $100 million worth of properties sold at past events, more than 50 big real estate developers have signed up to exhibit their property development projects at this upcoming expo set to take place at NagaWorld on October 4 and 5.
Many of these projects are mainly located in the fast-growing economies cities of Sihanoukville and Phnom Penh.
Landing safe investments are essential
To secure their investments, these giant companies often work with agencies that can guide and help them to understand the real estate market in Cambodia as well as rules of law and business practices
That's why a well-informed real estate with extensive knowledge and expertise on these areas such as FDD Real Estate feels the need to present at this event, to demonstrate to its potential clients on how it can help these companies to avoid all the possible risks and make them feel safe to invest in Cambodia.
Cambodia's most trusted agency
Cambodia FDD Real Estate Co., Ltd is a professional real estate agency. It has been established in 2018 with an aim to become the largest and most-preferred real estate agency to facilitate any investors who are looking to invest in the property sector in Cambodia.
On top of that, Cambodia FDD Real Estate also specialises in new residences, housing resales and rentals, shophouses and office sales or rentals, land sales and real estate assessments.
It also can help you to understand every perspective of real estate development in Cambodia to help you make a clear and risk-free decision that can generate good profits on your investments.
Why is FDD Real Estate unique?
FDD Real Estate is currently cooperating with Cambodia's most popular real estate website, Realestates.com.kh and Tnaot app, a locally developed platform dedicated to data information in Cambodia. Therefore, it can effectively disseminate information and communicate better with sellers and buyers.
The committed team at FDD Real Estate is always ready to facilitate and help you.
Registration to the event is free. What else are you waiting for? Register now and come to meet the team to hear more about Cambodia FDD Real Estate Co., Ltd.
Want to find out more about housing types in Cambodia? Read our Investment Guide 2019