Cambodia's Premier Property Show is back with the biggest developers in Cambodia including: Orkide Development, Morgan Group, Overseas Cambodian Investment Corporation (OCIC), Prince Real Estate Group, and many others COMING TO YOU - ALL IN ONE PLACE!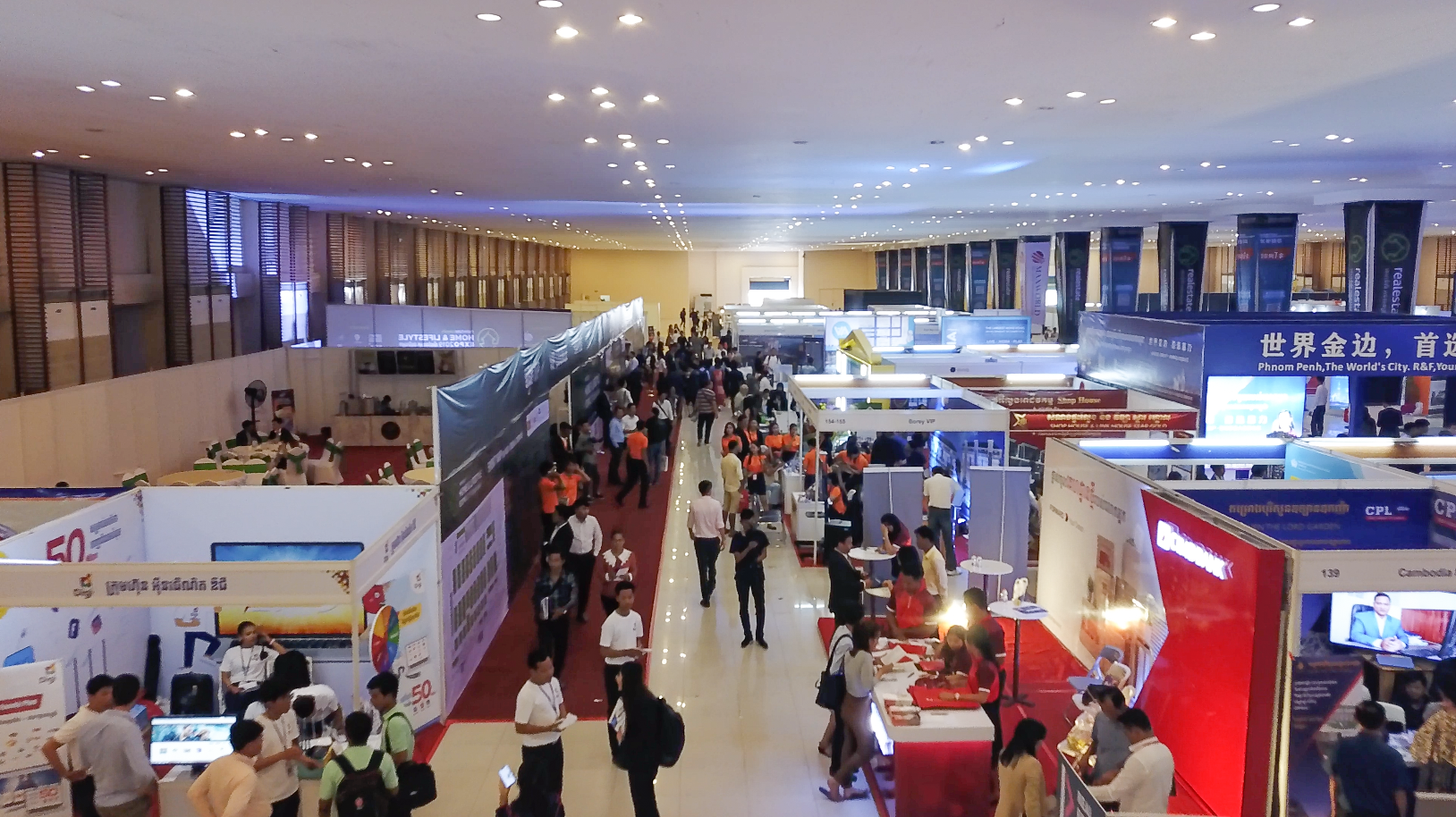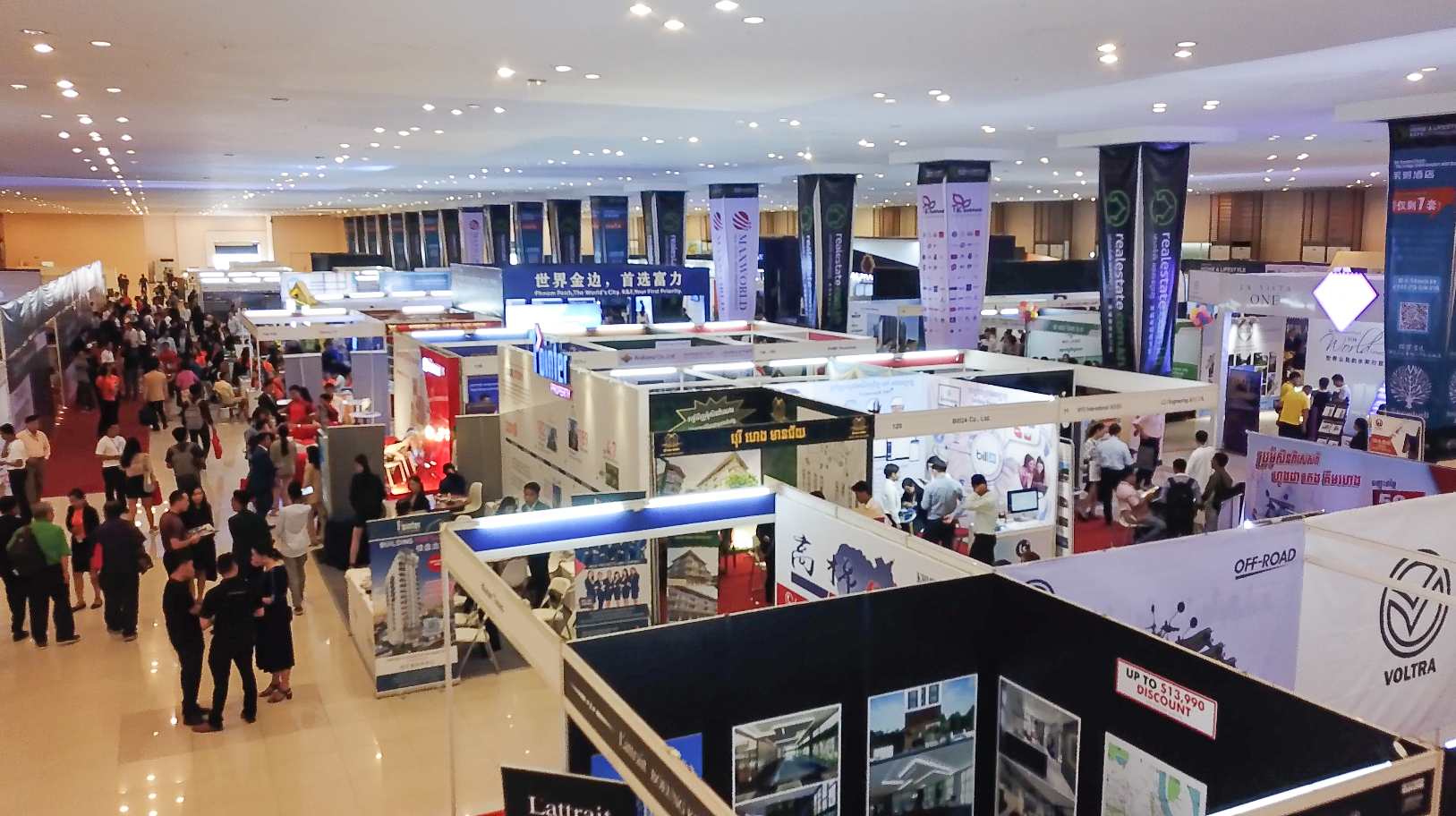 The Real Estate EXPO 2022 is fast approaching and Realestate.com.kh, Cambodia's largest real estate classifieds platform, is proud to announce the first wave of exhibitors!
The Real Estate EXPO 2022 is Cambodia's premier property show featuring agencies, developers, banks, insurance companies, and other services that homebuyers and investors need when buying property - all in one place.
Key exhibitors for this year's EXPO 2022 include:
Orkide Group
Prince Real Estate Group
Chip Mong Group
Overseas Cambodian Investment Corporation (OCIC)
EZECOM
HGB Group
Century 21 Cambodia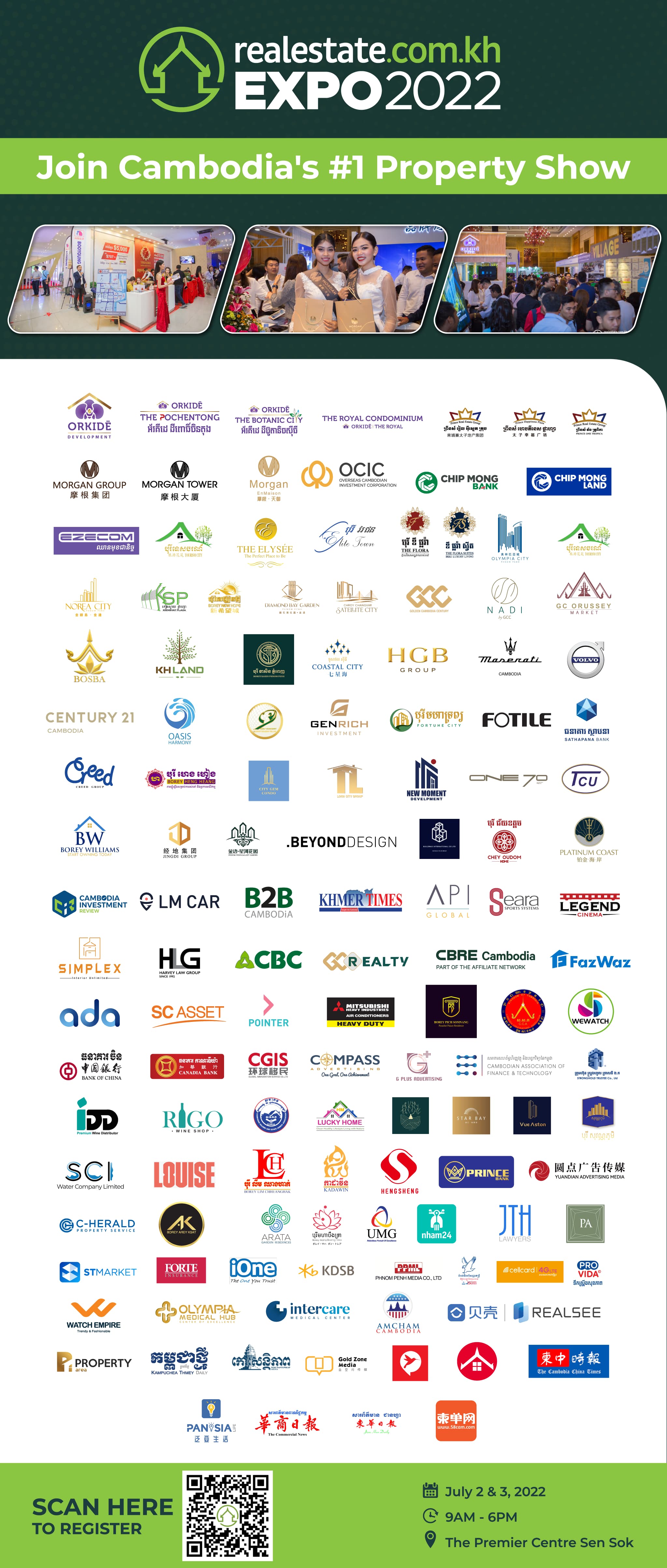 With well over 30 exhibitors already booked and preparing for the first expo in over two years, buyers can expect to find some of the best deals in property for the year, with most developers offering exclusive show-only discounts on select units with some even offering discounts of up to 20%!
Real Estate Seminars from Industry Experts
While there will be several dozen properties and developers present during the event, the question remains: Which property do you buy?
One of Realestate.com.kh's missions is to educate property buyers. And with the biggest names in real estate all gathering in one place, Realestate.com.kh will be hosting a series of seminars showcasing the opportunities - present and upcoming - in the Cambodian property market. Several notable personalities from big developers, reputable agencies, as well as well-known international consultancy firms will be sharing insights and tips over the 2-day event.
Speakers already confirmed for the event are:
Mr. Ith Hero, Director of Statistics, National Bank of Cambodia
Mr. Oeur Sothearoath, Chief​ Executive Officer, CBC
Mr. Lawrence Lennon, Managing Director, CBRE Cambodia
Mr. Chrek Soknim, President of the Cambodia Valuers And Estate Agents Association (CVEA)
Ms. Mom Sothavatey, Country Manager, Fazwaz Cambodia
Mr. Seraj Sutton, COO & Director, Century 21 Cambodia
Mr. Kang Nin, Director and Partner, Golden Cambodia Realty
Mr. Chu Zexu 褚泽旭, General Manager, Morgan Group
Ms. Ry Navy, Head of Sales Division, OCIC
Mr. Ngoey Thy, Assistant to CEO, KH Land
Don't miss out on expert insights that could land you your dream home or your next big investment!
Special EXPO 2022 Raffle Event
The EXPO 2022 is sponsored by big names in the Cambodian consumer market. From commodities to big-ticket items, attendees will have the chance to win exclusive prizes - worth those of being included in the Kingdom's biggest property show of the year!
The event is completely free to attend, and make sure you sign up for express entry to avoid the queues on the day! The Real Estate EXPO 2022 is happening this July 2nd and 3rd at the Premier Centre Sen Sok, located in the fast-urbanizing district of Sen Sok and directly in front of AEON Mall 2 - the largest purpose-built shopping mall in Cambodia.
Interested in joining the event as an attendee?