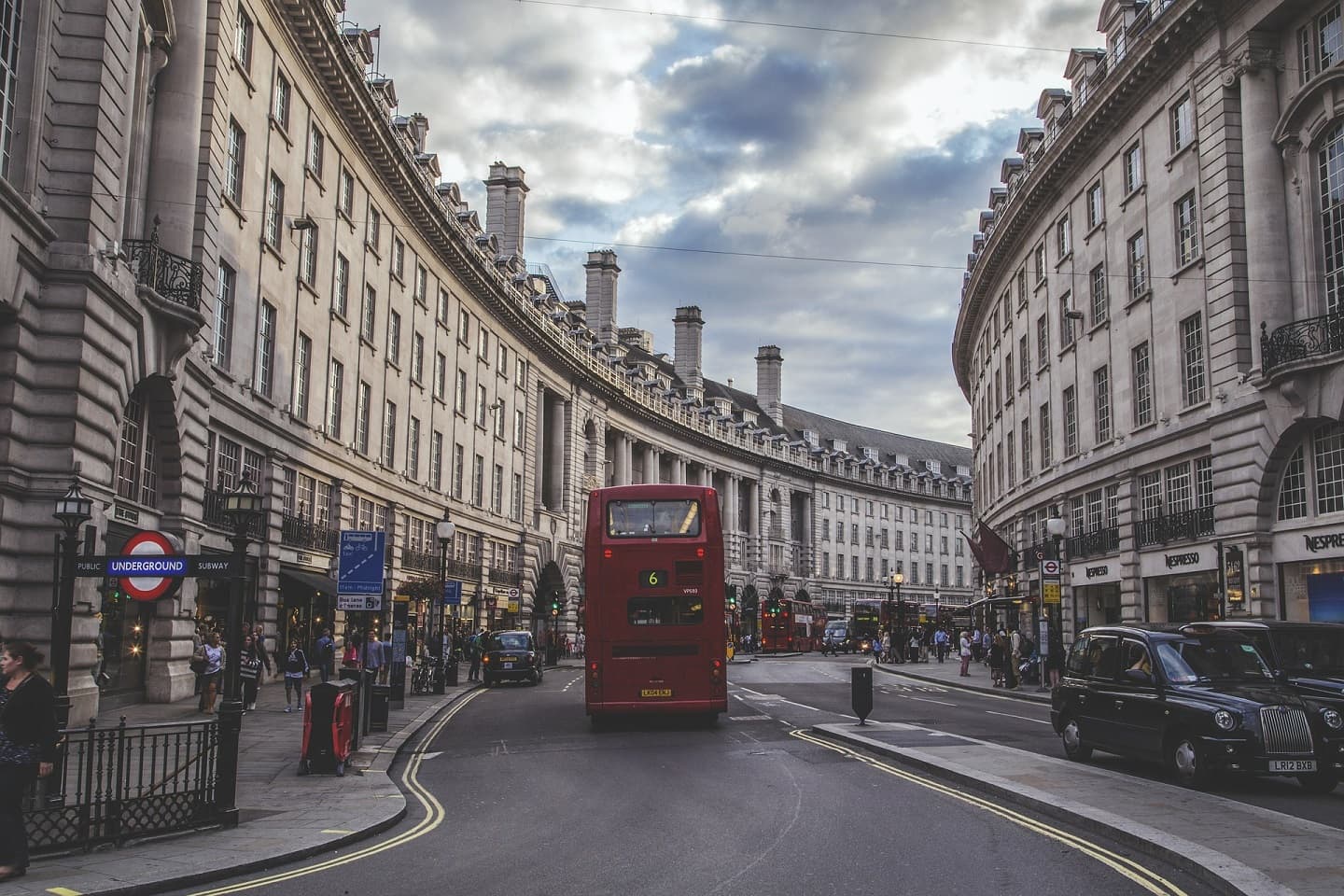 The United Kingdom is an ideal place for future investments, be it in education or in real estate. Supplied.
Studying abroad is a trend among Cambodians who come from wealthy families. While there are many popular choices like the United States and Australia, the United Kingdom remains a top choice for them, and here's why:
Popular Reasons Cambodians study in the United Kingdom
The United Kingdom, for many years, has been welcoming students from abroad through its network of educational programs and partnerships.
According to a 2018/2019 report by the House of Commons, around 485,000 foreign students are studying in the UK. The House of Commons reports around 350,000 of these foreign students are not from the European Union. So, sticking out shouldn't be much of a concern if you're a student or a parent. Instead, familiarizing yourself with how you can benefit from educational opportunities in the UK should be a top priority!
Internationally recognized programs
The United Kingdom is home to many world-renowned high schools, colleges, universities, and research facilities that offer programs for international students, Cambodians included. Each of these institutions offers exceptional curriculums and post-graduate opportunities that, given enough diligence and time, open lucrative opportunities for Cambodian students within the United Kingdom or even the wider European job market.
Top-class educational facilities
High schools and universities in the UK complement their exceptional curriculums with top-tier facilities to further facilitate an environment of learning. Popular courses such as information technology, medicine, mathematics, linguistics, art and design, banking and finance, and business management are done through proper application and guidance of knowledgeable teachers and experts of their chosen fields - further securing an advantage within a highly competitive job market.
Though English is considered to be an international language nowadays, British English has always stood out as a unique way of speaking, writing, and conversing. Cambodian students who choose to study in the United Kingdom will inevitably learn how to speak (complete with the accent!) and write in the iconic British manner. It's more than just a cool party trick, it can be your key to a lot of opportunities!
It's no secret that the dream of traveling is quite prevalent in today's youth. The idea of seeing new sights, experiencing different cultures, and learning about them is what would popularly be referred to as #goals.

Studying in the United Kingdom definitely can realize any Cambodian students' dream of experiencing something beyond what they have grown accustomed to. Gaining a new perspective on everyday life is an often forgotten yet important aspect of any holistic educational endeavor.
Path to living and working in the UK
Graduating from any college, university, research institute, and even high school in the United Kingdom already nets a student a good advantage, be it pursuing further studies or securing a well-paying job. If the student does well, many universities in the United Kingdom will offer Cambodian students the opportunity to live and work in the country immediately after graduating with no field restrictions. That could be a path to more permanent status in the United Kingdom.
What happens after graduation?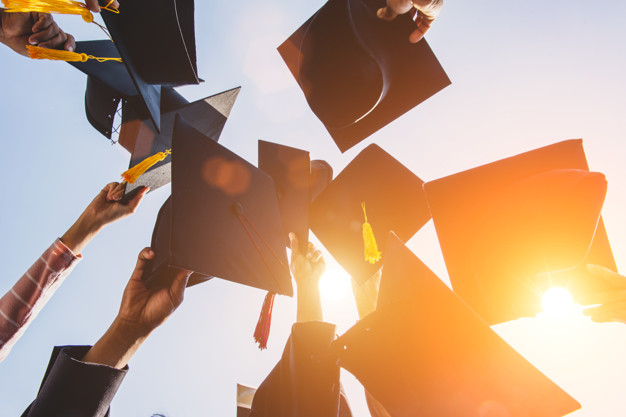 Graduation is a milestone for any student, especially if they're coming from prestigious universities in the United Kingdom. Supplied.
The world is anyone's oyster after graduating. And coming from a prestigious UK university already nets you an advantage you would be wise to take advantage of as a student! All you'll need now is a place to live. Fortunately, it has become easier for Cambodians to invest in UK property.
Leander Group, a private investment group with holdings in both the United Kingdom and Cambodia, is working together with API Global, a UK-based property specialist with a network of leading and reputable developers in the country. The two recently announced a partnership to offer Cambodians the opportunity to own property in the UK's 2nd most populated area: Birmingham city.
Why live and study in Birmingham city?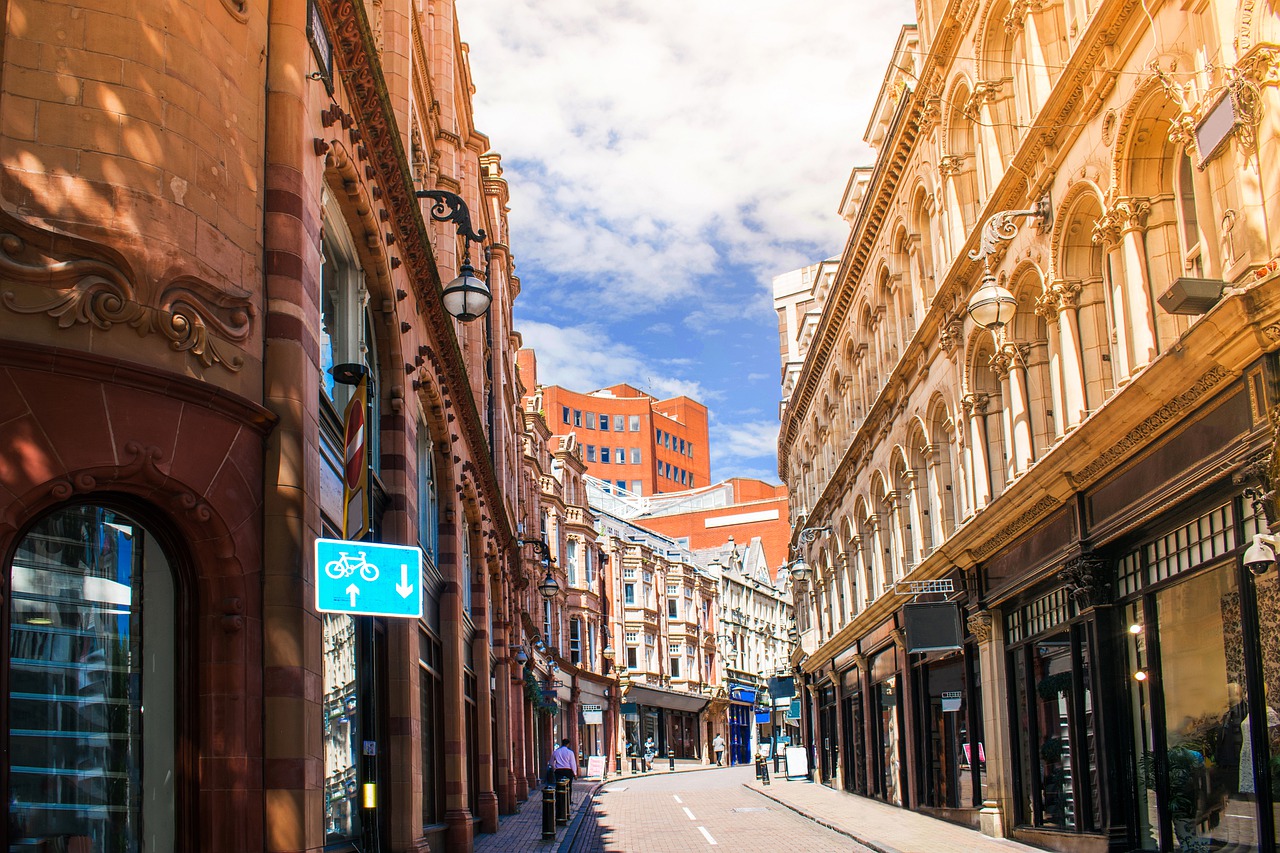 The city is home to many small shops that maintain its quaint appeal while maintaining its position for further urban development. Photo by Khamko.
It's understandable that most would think of London if given the chance to study and eventually work in the United Kingdom. But much like Phnom Penh, Birmingham is seeing its own infrastructure boom and raising its profile as a prime investment hub for the next decade. Let's take a look at why should Cambodians consider Birmingham for studies and more:
Lower cost of living in Birmingham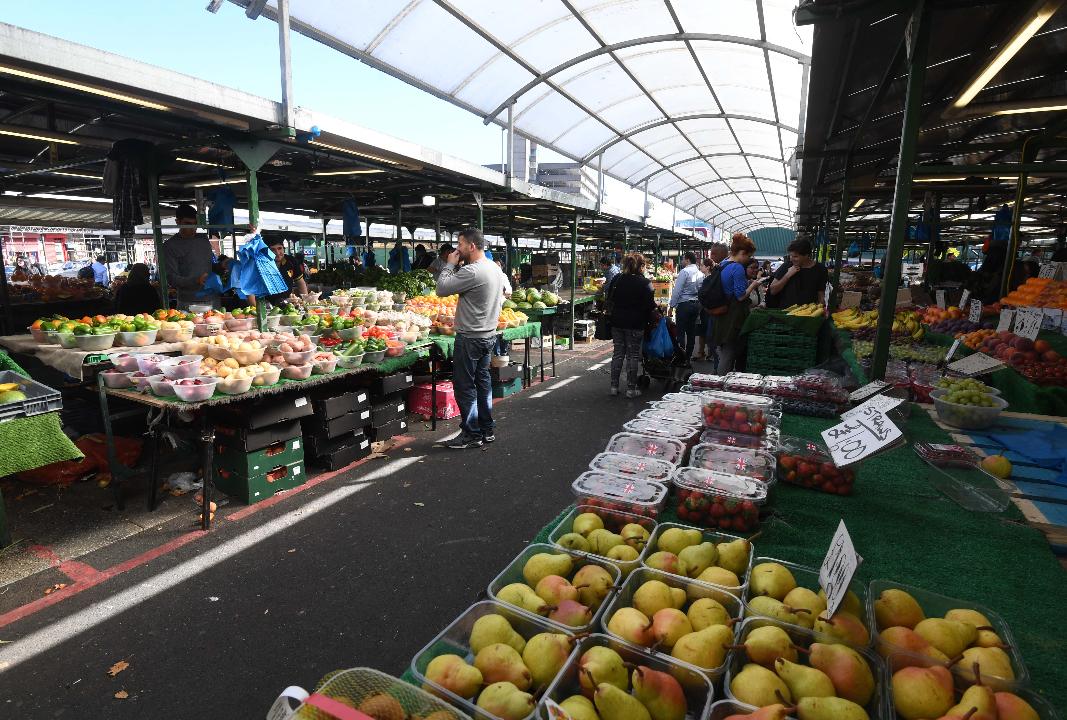 Birmingham has plenty of markets where you can get good deals on different products across cultures. Photo by Birmingham Mail.
Birmingham has a considerably lower cost of living than London. Its housing sector, in particular, offers excellent value for an up-and-coming city. Property investors are catching on that Birmingham will likely see great potential uplift in the coming years.
Wages are an integral part of any cost of living discussion in any city. While they are higher in London, the cost of living is considerably higher as well - to the point where wages do not adequately realize one's dream of living in the big city. It's definitely something that's been pondered over by many who live in London.
On the other hand, Birmingham is offering plenty of urban conveniences without the high cost and crowds associated with most major cities. These conveniences (even luxuries) are attainable for as short as 2 hours of work, including a quantity of Michelin star restaurants and creative hotspots mostly centered around Digbeth. You don't have to break the bank to enjoy what Birmingham has to offer.
Transportation in Birmingham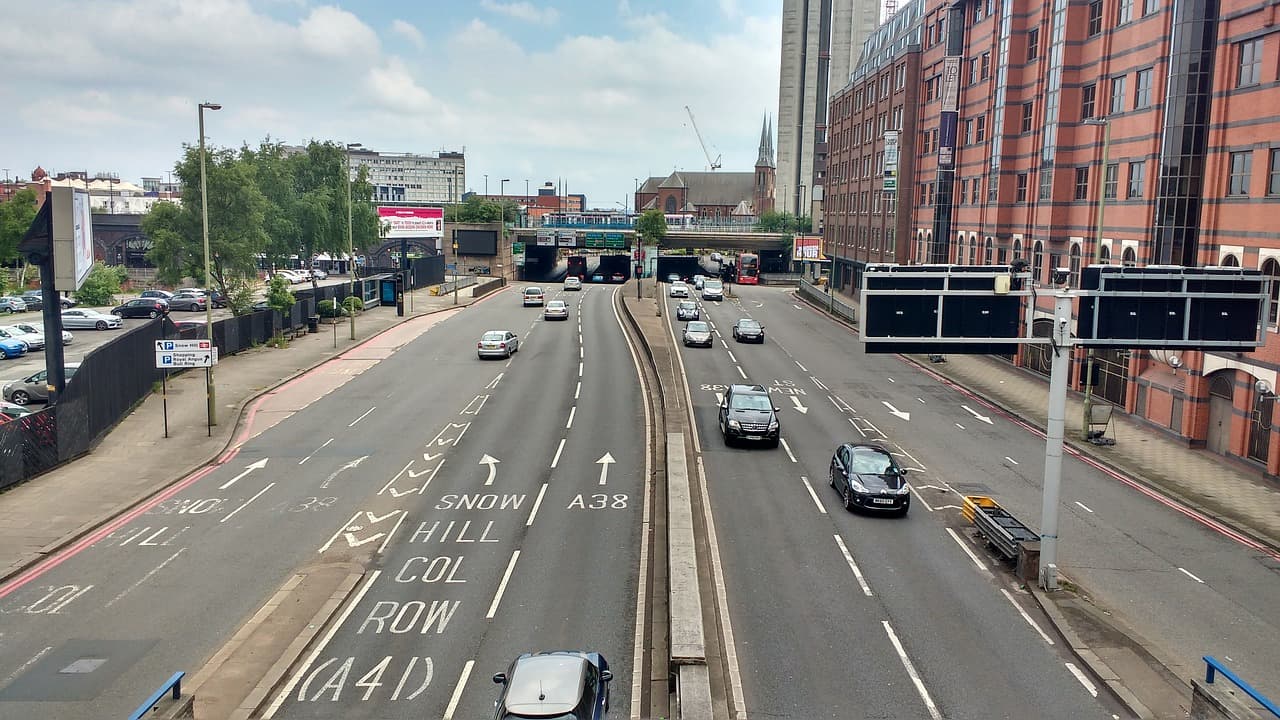 Birmingham is a city with plenty of transportation options that suit your day-to-day needs. Supplied.
There are plenty of options when it comes to getting around in Birmingham. Depending on where you want to go, you can take the public trains, buses, and taxi services. Birmingham is quite cycling-friendly with lanes allotted for cyclists to get around the visit - also ideal if you wanna stay active at the same time! You may visit their information center to learn more about available transportation in Birmingham.
Since we're on the topic of transportation, it's important to mention that Digbeth, Birmingham has been earmarked as the home to the new HS2 train hub site around the corner on Curzon street. This new train hub endeavor is estimated to bring the capital of London even closer by cutting the 2-hour travel time down to just 49 minutes (quicker than crossing one side of London to the other!).
The HS2 hub site is expected to attract an estimated £1.5bn of new investment and generate 22,000 jobs in the region, further adding to Birmingham's already growing potential as a property investment destination.
Schools/universities in Birmingham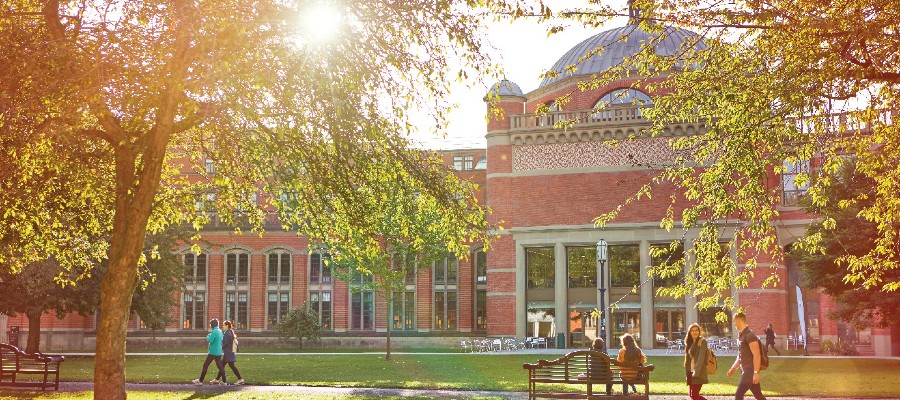 Open campuses are definitely a treat for Cambodian university students who wish to study in the United Kingdom. Photo by the University of Birmingham.
Cambodians will have plenty of choices when it comes to schools in Birmingham city. Here's a brief overview of the leading schools/universities in Birmingham:
Additionally, over 360 primary schools, 165 secondary schools, and over 100 colleges operate within Birmingham.
As mentioned in an earlier part of this guide, international students who have valid immigration status as a student and finish an undergraduate program or above in UK schools are allowed to work/look for work in any career or position of their choice for a span of two years.
After two years, they can switch their visa into a Skilled Work visa if they find a job that meets the skill requirements of the route. For more specific information about student/work visas in the UK, you may visit the student visa portal of the United Kingdom.
Foreign property ownership in Birmingham, UK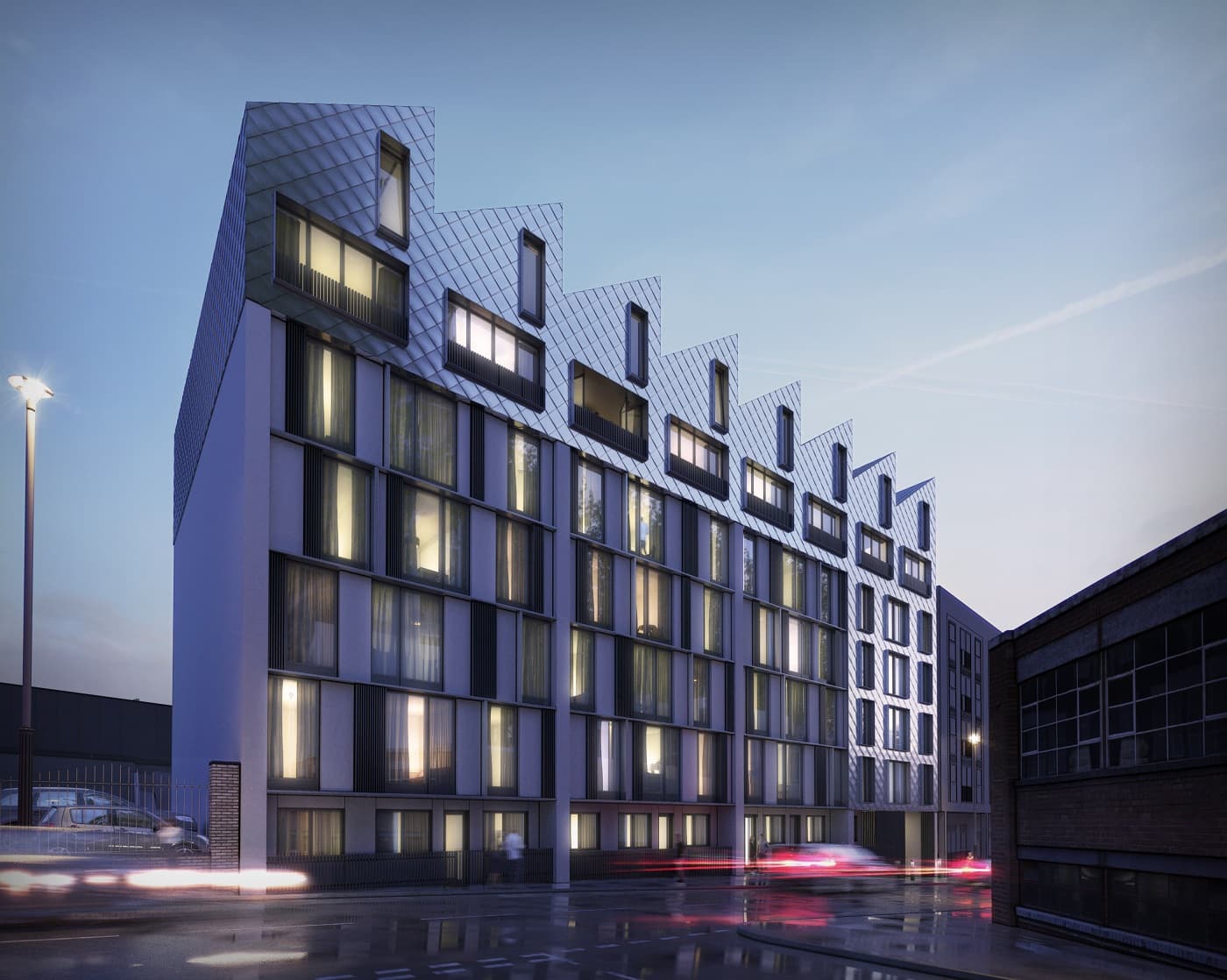 APEX Lofts is one such property in Birmingham city that Cambodians can readily purchase/invest in the United Kingdom. Supplied.
Foreigners, including Cambodians, are allowed to own and invest in UK properties be it under-construction, new, or resale. Leander Group, a company specializing in UK-based investments for Cambodians, notes that though no additional charges are levied on foreign buyers, there will still be property transaction costs, including legal fees, searches, and reports & registration costs that need to be considered.
The chief cost to consider would be the Stamp Duty Land Tax (SDLT). The SDLT applies after a certain price threshold depending on the type of property. According to the UK government, the SDLT threshold is £125,000 for residential properties (beginning April 1, 2021).
Getting your foot in the door
The United Kingdom offers plenty of opportunities whether you're a parent or a student looking beyond Cambodia to secure your/your child's future. A degree from any reputable school in the United Kingdom grants its graduates an edge over a highly competitive market and opens many lucrative doors, an enviable position for many. However, studying in the United Kingdom is one thing, and securing your place (literally and figuratively) is another.
If there's anything we want for you to take away from this article, it's that you may want to look beyond degrees and schools by considering investing in property in the United Kingdom, especially in Birmingham. Because when it comes to a brighter and more secure future, Birmingham will be offering exactly that and a whole lot more in the coming years.

Article by: