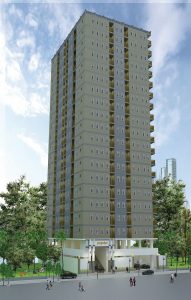 Residences L Cambodia offers 2 exciting new condo projects located in the heart of Phnom Penh city, namely Residence L BKK3 in Sangkat BKK3 and Residence L Boeung Trabek 2 in Sangkat Boeung Trabek 2.
These projects are currently under development with the manage

ment of
L.C.P.P Residence Co., Ltd
with

its headquarters in Phnom Penh.
Other projects already completed by this experienced local developer includes Residence L Boeung Trabek, Residence L Sovan - both of which are completed - and Residence L Olympic, which will finish construction at the end of 2016.
The sales success and track record of quality behind Residence L guarantees every new buyer security over their new asset and a finished-product quality that is currently leading the mid-range condo market in Cambodia.
At the completion of all of these projects, Residence L company will have produced a grand total of over 800 condo units to the Cambodian market.
Project after project, Residence L continues to sell out new developments!
Modern people want to live in a luxurious, secure and modern condo in the center of the city, and this is exactly what Residence L offers!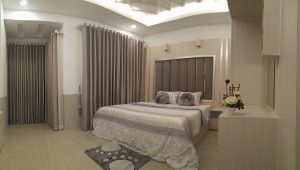 Residence L BKK3 has 21 storeys and Residence L Boeung Trabek 2 has 20 storeys, both with 1 and 2 bedroom condos available in a variety of floor sizes. All units' interior has been uniquely designed to suit the space and style, and each unit is fully equipped with high quality fittings and furnishings. Common-use condo facilities include a swimming pool, gym, full security and expansive car parking facilities.
The price range for all of Residence L condos is between $40,000 and $100,000, depending on unit sizes and specs.The locations are both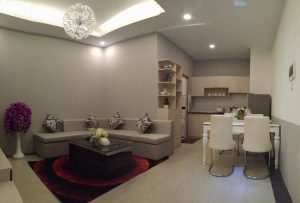 close to central business districts, shopping malls, Russian Market, the Chinese Embassy, banks, hospitals and various gyms and sporting facilities.
Ms. Sok Kim Sour, sales representative for Residence L, said, "Our buyers are an equally divided mix of locals and foreigners, and many of them buy the units to rent out in the future."
Of course you can live here yourself, but if you buy as an investment property to rent you can safely expect a monthly income of around $400 - $1000 per month per condo unit, based on current rental rates for similar properties in these areas.
Residence L Cambodia is an apartment and condo building offering a premium lifestyle to its customers, located in the city's fast growing hotspots.
And Residence L is a place to call home… Find out more today.
Residence L BKK3 in Sangkat BKK3 and Residence L Boeung Trabek 2 in Sangkat Boeung Trabek 2.