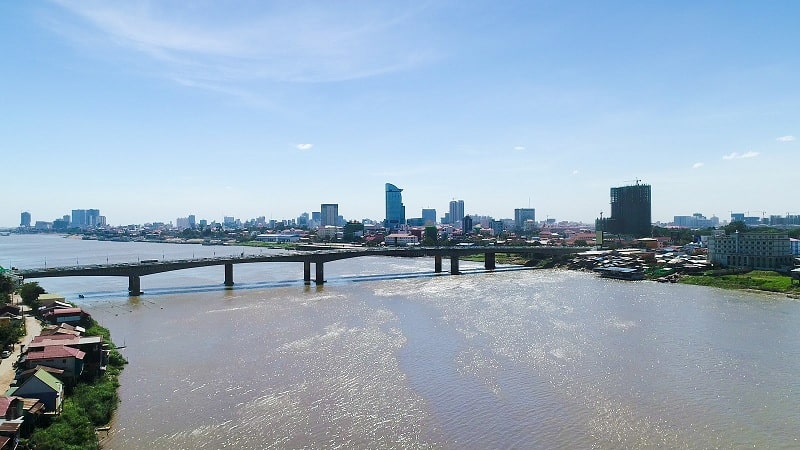 Phnom Penh is a city defined by rivers. It sits at the point where four waterways intersect. The Tonle Sap, Tonle Mekong Leu, Tonle Mekong Krom and Tonle Bassac all connect in the Kingdom's capital. Why then, is the riverside area still waiting to see major real estate development?
Though there are a few ongoing projects there, and a few in the pipeline, the area has yet to take off in terms of investment. This sits in contrast to other areas of Phnom Penh such as the central business district, real estate in BKK1 and real estate in Toul Kork which have all seen numerous projects across many different industries. 
Koh Pich, on the other hand, may be an exception. It has flourished over the past few years. Along with other waterfront areas such as Chroy Changvar, Koh Norea and Areyksat it could take centre stage in 2019 and beyond.
Sorn Seap, founder and CEO of Key Real Estate, said that Phnom Penh benefits from a large supply of riverside land. He claimed these locations were perfect for the development of high rises. Developers have begun to take advantage of land along the Tonle Sap and Tonle Bassac, he said, while land near the two diversions of the Mekong is largely undeveloped. 
"Koh Pich and Chroy Changvar are seeing most of the activity. Developers aim to use any corridor in these areas for major residential projects," he said, adding that Koh Norea and Areyksat may have to wait for a major project.
Koh Norea sits across from Koh Pich, where the Tonle Bassac splits off from the Mekong. Areyksat is on the far bank of the Mekong, a part of Kandal province.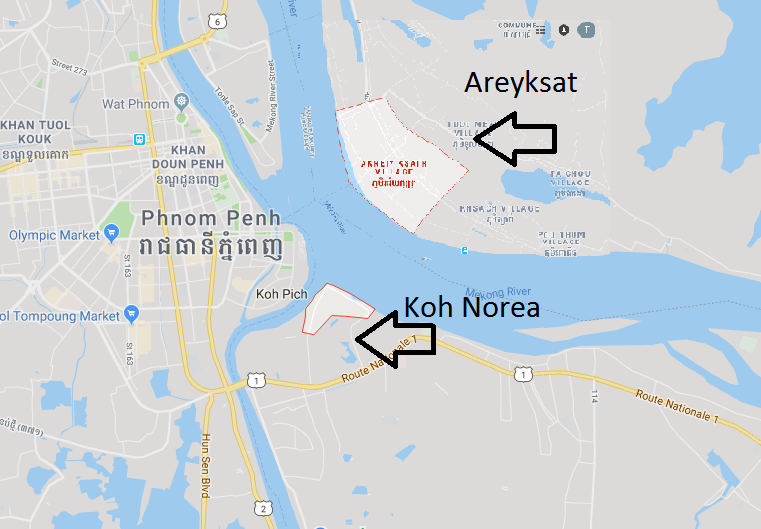 "It will take around ten years [for Koh Norea and Areyksat] to be developed. There is still more necessary infrastructure such as a bridge. This would lead to more real estate development, " said Seap.
In the pipeline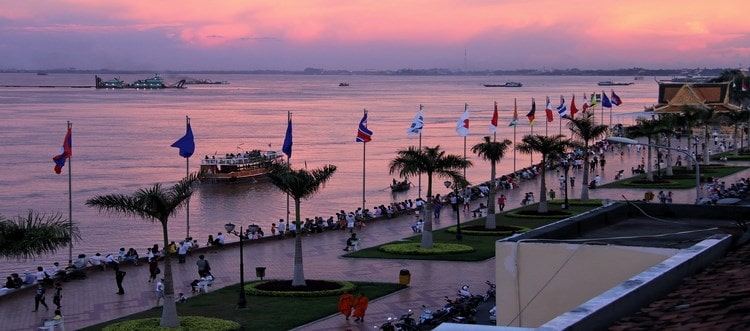 Recently, Overseas Cambodia Investment Corporation (OCIC) announced through Fresh News a plan to develop a 100-hectare satellite city stretching from Koh Norea to Kean Svay district. This project will purportedly be developed in a similar fashion to Koh Pich.
Teng Rithy, founder and chairman of R' Investment Group, claimed that the majority of the areas along the rivers are already earmarked for medium and high-rises.
Rithy noted that the presence of OCIC project along Chbar Ampov's riverside will provide more value to the area. That area, he said, is already on the radar of many investors. 
"Our city development is similar to the development of Bangkok or city development in Korea during the 1970s," Rithy noted. He said it was reasonable to assume that Phnom Penh would expand east, across the river, in the coming years.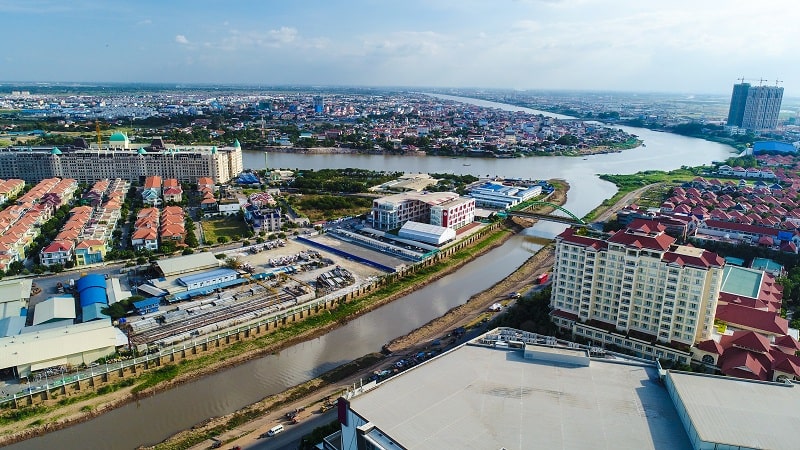 Echoing Seap, Rithy contended that more basic infrastructure was needed to provide incentive for projects.
Diving deeper into the potential of the Chroy Changvar peninsula, James Hewson, manager of research and consulting at CBRE Cambodia, said that the area held huge potential. Land in Chroy Changvar is relatively affordable and plentiful, he said, while still being close to the CBD.
"Over 300 hectares of the OCIC project is located in Chroy Changvar and will come with mixed-use high rises. There are more opportunities for high buildings along National Road 6 as well," he stated.
Seap broke down the price of land in various riverside areas of the capital:
Koh Pich is the most expensive. Land there costs between $3,500 and $5,000 per square metre.
In Chroy Changvar, he said, plots can be found for around $700 to $2,000 per square metre.
Koh Norea hosts land that ranges from $500 to $1,000 per square metre, and
Areyksat is one of the cheapest areas. Land there is nearly always below $500 per square metre.
"Over the next five years, many high buildings will be developed," Rithy said.
"The riverbanks will become a part of the modern city."