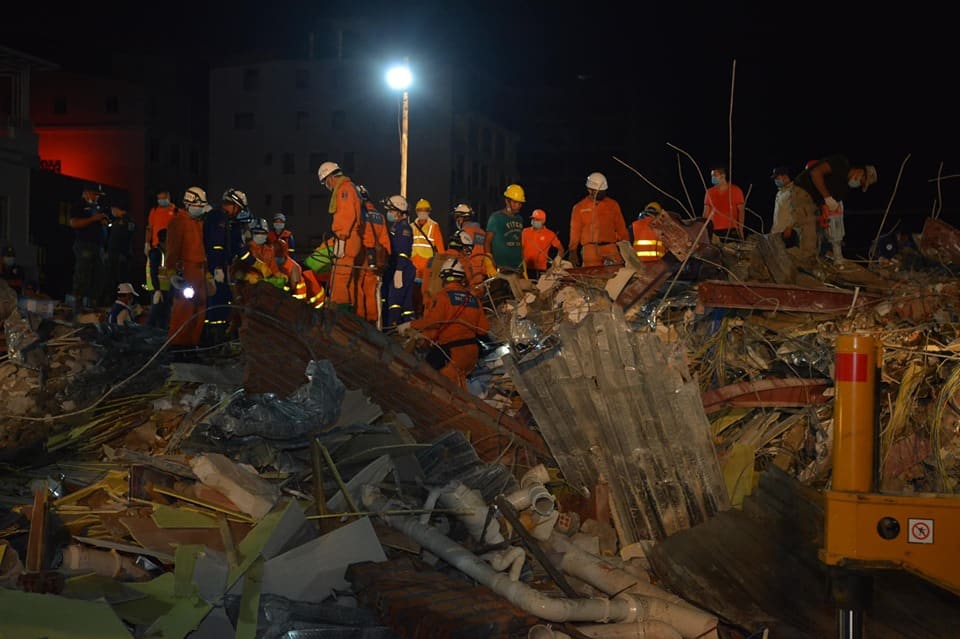 Yun Min, Preah Sihanouk's provincial governor has resigned, according to a statement on the Facebook page of Prime Minister Hun Sen. 
The resignation comes two days after a seven-storey building collapsed in the province's capital, Sihanoukville.
At least 25 workers are confirmed dead and 24 injured after the collapse of the construction project early Saturday. Currently, rescuers are still digging through the rubble searching for survivors.
It wasn't immediately clear what caused the collapse of the building. However, according to statements from Min on Saturday, work was being done at the site without proper permits.
Min said that authorities had warned the building's owner twice about issues at the site, and had ordered a halt to construction there.
A separate statement issued by provincial authorities stated that the building was a condominium project on land being leased by a Chinese investor. The document also said that three Chinese nationals were in custody related to an investigation into the collapse.
Committee established to monitor Sihanoukville construction safety
In a Facebook post late on Saturday, Cambodian Prime Minister Hun Sen expressed his condolences to the bereaved families and the injured people and announced that the government would donate $10,000 to the families of each of the deceased workers $1,250 to each injured person.
The PM visited the site of the collapse on Sunday. Meanwhile, that same day, an official letter was issued stating that a committee would be formed to supervise construction standards in Preah Sihanouk province.
According to the document, the 13-member committee will be headed by Lao Tepseiha, secretary of state at the Ministry of Land Management, Urban Planning and Construction. 
The Chinese Embassy in Cambodia on Sunday expressed its "deepest condolences to the families of the victims" and pledged to help in rescue efforts at the site of the collapse.
The incident comes amid a massive construction boom in Sihanoukville, mainly fuelled by investment from China and aimed at drawing in more tourists from the Asian powerhouse.
To get more background on the area, read our ultimate guide to Sihanoukville.

Article by: