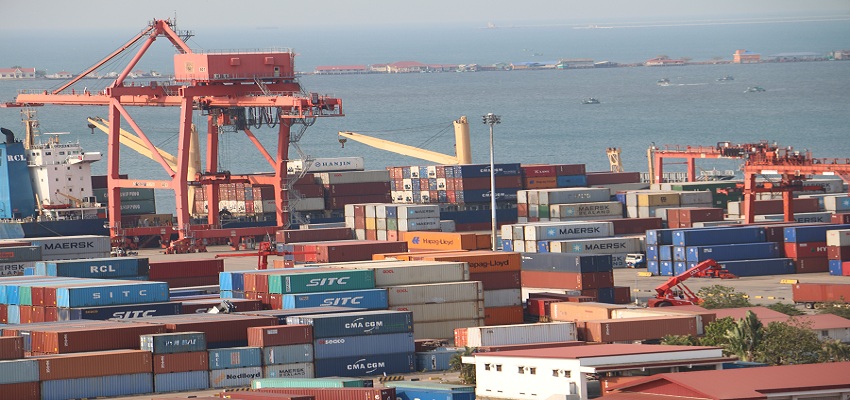 Sihanoukville is increasingly grabbing the attention of both locals and tourists as a seaside getaway. But it's more than just the beautiful beaches and its magnificent views that keeps drawing people in. Economic progress in the market is also enhancing Sihanoukville's appeal for investors needing an alternate destination for capital injections outside of the nation's capital city, Phnom Penh - especially given the growing opinion that this marketplace is becoming saturated. Sihanoukville development is reaching milestone after milestone, and looks set to become the country's next economic star.
Sihanoukville Development Milestones: Infrastructure
Efforts are being concentrated into building better infrastructure in Preah Sihanouk. China signed an agreement for the construction of three bridge and road projects. One of the roads that will be built through this partnership is the highway that will connect Phnom Penh to Sihanoukville. It will be called national Highway 11 and will cost an estimated $1.9 billion.
The province also has the Sihanoukville International Airport is also one of the largest airport in the country and may continue to be the case for the next decade and a half. This is according to Mr. Sin Chansereyvutha – Director of the State Secretariat of Civil Aviation.
The Royal Railways also made their contribution in the sector through the revival of its train services. The route connects Sihanoukville to Kampot, Kep, and Phnom Penh.
Sihanoukville Development Milestones: Condominiums
Prime properties are now making their way into the province due to an influx in the area's tourist arrivals. It is now considered an alternative condo hub by some experts as a result of this.
And one of the incoming projects in Sihanoukville will be  D'Seaview Luxury Condominium by Camhomes. It will be located an hour away from Sokha Beach. The development will be a mix of both residential and commercial units. It will also have features and amenities like a swimming pool, a gym, lush gardens, 24-hour security, and a view of the ocean.
Other upcoming condominium and mixed use projects include the Blue Bay and Royal Bayview. The Royal Bayview is expected to reach completion by the end of 2019.
Sihanoukville Development Milestones: Special Economic Zones
The Sihanoukville Special Economic Zone is one of the economic drivers of the province and the country. It's been tagged as the model of the Chinese-proposed "One Belt One Road" initiative which aims to create the 21st century maritime silk road. This brought about the introduction of Sihanoukville and Wuxi as sister cities back in December of 2008.  
The Director of the Board of the SSEZ – Chen Jiangang – says of the SSEZ, that "The first phase of our project has finished. We have built a 5-square-kilometer area, equipped with sound infrastructure, including roads, water and power supplies, as well as telecommunication facilities. Our industrial park meets international standards in terms of livability, production capacity, and environment. It is also the biggest industrial park in Cambodia. The park has 102 companies and provided jobs to 16 thousand local people."
Sihanoukville Development Milestones: Smart City
Sihanoukville will also be the setting of a "Smart City". The Land Management Minister Chea Sophara went to Seoul in South Korea last August to sign a memorandum of understanding with his South Korean counterpart. The project will be in partnership with South Korea. A Ministry official Cheam Sophal Makara mentions that the development will center on "building good infrastructure, using modern technology and eco-friendly methods."
Sihanoukville Development Milestones: Deep Sea Port
The deep sea port hasn't always been smooth sailing. This is something officials aim to address. Port officials had recently gone into its 37th ASEAN ports Association meeting to discuss methods and systems that can be put into place to improve maritime trade growth.
CEO of the Sihanoukville Autonomous Port – Lou Kim Chhun – explains, "We want to simplify trade procedures across all ASEAN ports and improve the efficiency of shipping management systems."
He also mentions using more modern mechanisms to facilitate port transactions. He says, "Cambodian port terminals need to start using electronic data interchanges and improve their facilities to reduce operational inefficiencies so that the country can attract more vessels to its ports."
The International shipping port in Sihanoukville has experienced revenue growth despite setbacks though. A growth of 10 percent to 15 percent per annum was reported in 2015 alone.
There is more to Sihanoukville's beauty that meets the eye. A lot of growth has been experienced and a lot more growth is expected for the city. How this humble beach town will transform into a modern paradise is truly one that many will be anticipating.