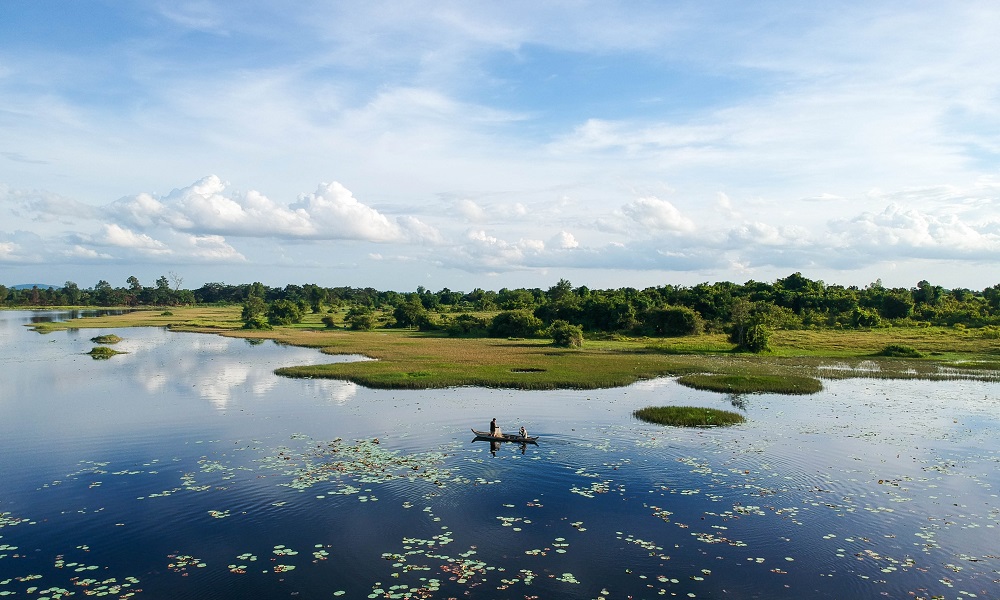 Drawing on the success of the multi-award-winning Song Saa Private Island, Cambodia's first high-end coastal resort and a pioneer in sustainable development, Song Saa Collective introduces its latest endeavour: the Song Saa Reserve.
Located adjacent to Banteay Srey Temple in Siem Reap, it will be purpose-built to create an alternative integrated tourism hub that keeps the future in mind. The overarching goal is to forge new frontiers in environmentally and socially conscious tourism development with the country's first ethically-led mixed-use resort.
Cambodia's next great tourism hub
Song Saa Reserve lies on the borders the Apsara zone of Banteay Srey Temple and is only five minutes away from this Unesco World Heritage site, and 25 minutes from the famed Angkor Wat.
An easy 35-minute drive from Siem Reap International Airport, Banteay Srey Temple is by far the easiest to access and most popular of all the temples outside of the main Angkor Archaeological Park.
Once the new airport in Siem Reap is complete, Banteay Srey will actually be closer to the airport than Siem Reap's centre, making it an ideal spot for a tourism hub that reflects the values of responsible travellers around the world in a setting unlike any other in the region.
Banteay Srey Phase 2 is now available

Partnering with global leaders in development, conservation and technology, the Song Saa Reserve will intricately blend the local cultural heritage with a design that is high-end, environmentally sensitive and socially inclusive, while applying cutting edge technology to create something that is unique in Cambodia.
The Song Saa Reserve is currently seeking like-minded developers - those who believe in Cambodia's future just as much - to co-create residential assets that embrace the development's ethos and values.
Create an escape away from the hustle and bustle of city living and periodically retreat to nature with your loved ones, or build eco-conscious holiday homes into your investment portfolio with Song Saa Reserve.
Phase 1 was sold out within a week of being launched! Limited plots are now available in
Phase 2, with pricing starting from just $65,132 for a plot size of 1,699 square metres to 2,818 square metres.
This is your platform to personally make a difference for Cambodia's future.
Join Song Saa Reserve in setting a global benchmark for socially just and ecologically restorative development.
If you're interested in learning more about real estate in Cambodia, be sure to browse through our Investment Guide's overview of the Kingdom's real estate sector.