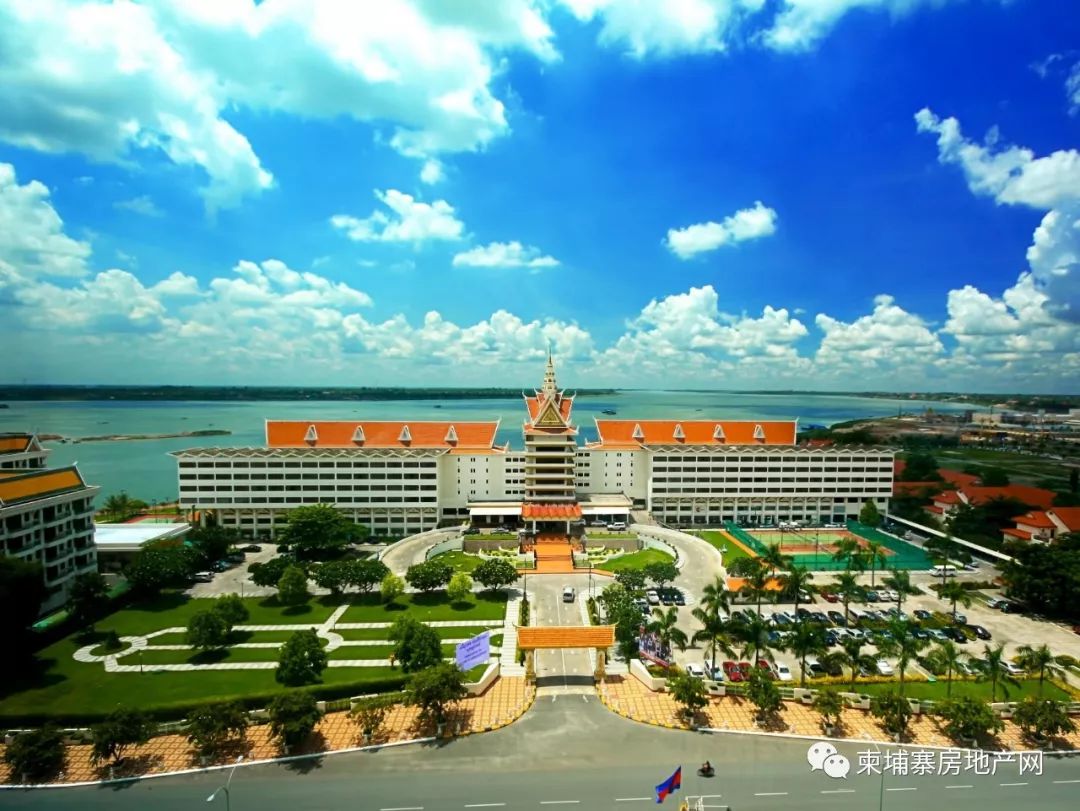 The FIRST B&R ENGINEERING BUSINESS MATCHING will be held on August 22, 2019, at the Cambodiana Hotel in Phnom Penh, hosted by the Engineering & Home Procurement  Association (Cambodia)
Cambodiana Hotel
It is going to bring together a large number of Chinese-funded enterprises, including HGB Group, Realestate.com.kh, 58cam.com, Fujian Construction Material & Furniture Commercial Association, Fujian Real Estate Commercial Association, Office of Fujian Custom Home Industry Association to ASEAN, Fujian Capital Confederation, Wangni Enterprise Group, Tuojie Equity Investment Fund Management Co., Ltd., Zizuan Investment Management Co., Ltd., Yaojie Asset Management Co., Ltd., Hongding Commercial Real Estate Co., Ltd., Jiujie Home Technology Co., Ltd., KVBC Global Trade Center and many more.
Focusing on general aspects of real estate, 35 prestigious enterprises from mainland China, Hong Kong and Macao have been selected to present at the show. These companies cover more than 13 industries, such as ceramics, waterproof material, lighting fixtures, wallpaper and furbishment, glass and stone, classic furniture, intelligent device and architect. 
Meanwhile, experts from the Cambodian real estate sector will provide inside analysis of the local housing market, as well as their experiences of success in project operation.
Many real estate developers have agreed to join the exposition. Many participants are involved in local projects worth at least $800 million, most of which expect to be completed or break ground next year.
Every exhibitor at the expo will automatically become a member of the Engineering & Home Procurement Association (Cambodia) for free. The association will regularly invite developers to their group inspections and other activities, through which their members can cooperate with the organiser to promote information about project procurement to requesters.
Espousing a mission to boost competitiveness among its members, the association will interact with the government, real estate associations, major chambers of commerce and industry organisations to achieve mutual benefits through various forms of cooperation such as resource integration, information sharing, coherent marketing campaigns among members.
The FIRST B&R ENGINEERING BUSINESS MATCHING will be held for one day, and will consist of sessions including product presentations, business banquets, industry forums and other activities. Officials from relevant government departments will be invited to the opening ceremony of the event.
The booths at the expo will be laid out by regions where the exhibitors come from rather than industry sections they belong to. Thus, the enterprises of same or relative category are reasonably dispersed in different groups. This professional arrangement can effectively guide buyers to every exhibitor for unimpeded information exchange before closing a deal.
This exclusive event will bring high-standard hospitality at a reasonable cost. It is a good chance to reach high-profile leaders in the sector. A dinner party as the epilogue of the event will surely build a good rapport for further connections among participants!
If you're interested in learning more about real estate in Cambodia, be sure to browse through our Investment Guide's overview of the Kingdom's real estate sector. Look for real estate for sale in Phnom Penh now!