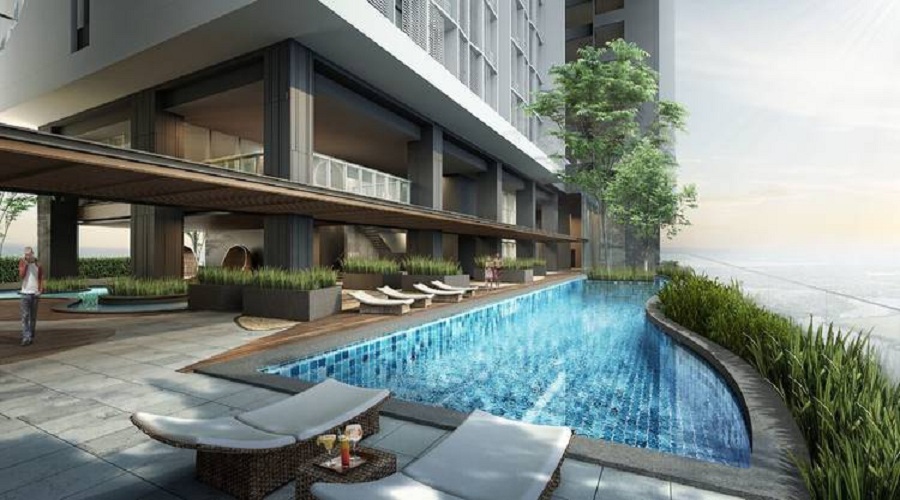 The Gateway complex in Phnom Penh's Toul Kork has hit a turning point. Recently, construction of the top floor was completed. Handover is expected in December of this year and 80 percent of the buildings are already sold.
To commemorate this final stretch to the finish line, The Gateway is offering a special offer to those who stop in to their sales office. Until the end of this month they are offering a massive 3 percent discount. Don't miss it!
This amazing mixed-use complex sits right off the capital's bustling Russian Boulevard. It's is tailored to the on-the-go lifestyles of international business moguls. 
The complex spans both a 36-storey office tower with 299 strata-titled units, and a 39-storey condo tower with 572 units.
Condo units range from one to three bedrooms or 52 to 110 square metres in size. Prices start at just $167,000. When considering all the amazing features this building has, that's a great deal. Owners have access to a two-storey retail mall, massive office tower and so much more. 

The Gateway is nearing completion
For those following along on the action, The Gateway is receiving its finishing touches as we speak. Construction on the top floor recently concluded and interior construction is finishing up. 
Around half of the exterior glass is already in place. The interior design of all the common areas is moving ahead full steam. These facilities are some of the best luxuries you'll find in the city. There's a fitness centre, tranquil swimming pool, luxurious lobby, sauna, communal gardens and plenty of lounge space. 
Indeed, The Gateway is on the final stretch. Handover is expected to begin in December of this year. Full owner transfer is set for just one or two months after that. 
Units at The Gateway selling fast
People have seen the benefits of this spectacular building complex. Around 80 percent of the condo units here are already sold. There are less than 100 units left, which isn't a lot. After they're gone, owners are sure to hold them for years and years.
Now is your chance to get a piece of this property with an amazing discount. After the news breaks about the coming handover, these last few condos will sell out quickly.
Stop into The Gateway's sales office today to hear about their amazing promotion to commemorate the coming completion. 
If you're interested in learning more about real estate in Cambodia, be sure to browse through our Investment Guide's overview of the Kingdom's real estate sector. Look for real estate for sale in Phnom Penh now!