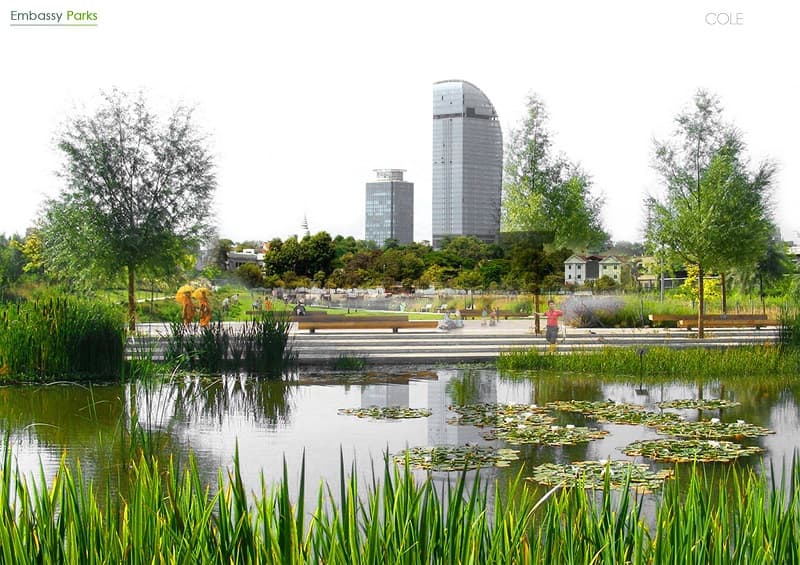 Phnom Penh is a diverse and dynamic city that has so much to offer. However, it's clear that the capital is lacking in parks and other public spaces. 
There are only a couple of areas of the city where people can gather and socialise. These include strips along the riverside, Preah Sumarit Boulevard and Russian Federation Boulevard. 
These places fill up quickly as soon as the sun goes down. Children come to play games, teenagers ride skateboards and adults exercise by playing badminton or doing dance aerobics. 
Indeed, the popularity of these areas in Phnom Penh shows there's high demand. People want to get outside and participate in activities. It goes without saying that playgrounds and public parks play a vital role in the social life of local communities. They promote both mental and physical wellbeing. 
Public spaces go private
With these benefits in mind, many real estate developers are including communal spaces in their designs. Many of the most popular developments in the capital include retail space and landscaped plazas. 
Names such as Urban Village have gone even further by including playgrounds and activity spaces in their complexes. These all tend to be community-focused in nature. The real innovators are providing the maximum amount of public access in order to ensure the best results for both the residents and businesses that call the building home.
Despite suffering from a scarcity of public spaces, privately-funded areas in Phnom Penh are stepping in to shape the development of the city. These spaces are fulfilling the need for people to socialize and help establish communities in their part of the city. 
And it's not just the residential developments reaping the benefits, either. Shopping malls are cashing in by creating public spaces adjacent to retail shops. Toul Kork's TK Avenue and the upcoming Noro Mall are two prime examples of this. 
Everyone has heard about the massive floods that have hit Sihanoukville over the past few weeks. Just next door, in Thailand's capital of Bangkok, public parks are a lynchpin of their flood defense strategy. Studies show that trees significantly reduce the heating effects of dense cities and can reduce ambient temperatures by as much as 15 degrees. 
Three ideas for improving public space in the capital
Phnom Penh-based architecture and design firm COLE is interested in pushing forward the development of public spaces in the city. With all the above issues in mind, COLE has drawn up three (slightly off-the-wall) ideas for creating more green space in the capital: 
1. Open up temple grounds

Imagine removing the walls around these magnificent temples and replacing them with trees. You could give people great places to sit and enjoy the bustling street life.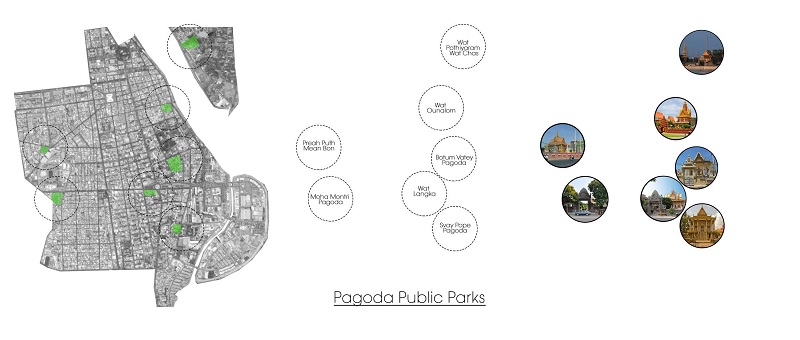 Check out the map above where we plotted some of the biggest pagodas in the city. Opening them up would ensure that almost every neighbourhood has its own dedicated public space.
2. Create pedestrian streets

Street 240 would make a great pedestrian priority zone. This could be done by creating a green walking loop between the Royal Palace and Independence Monument. Tourists and locals alike would relish the chance to stroll between the two sites.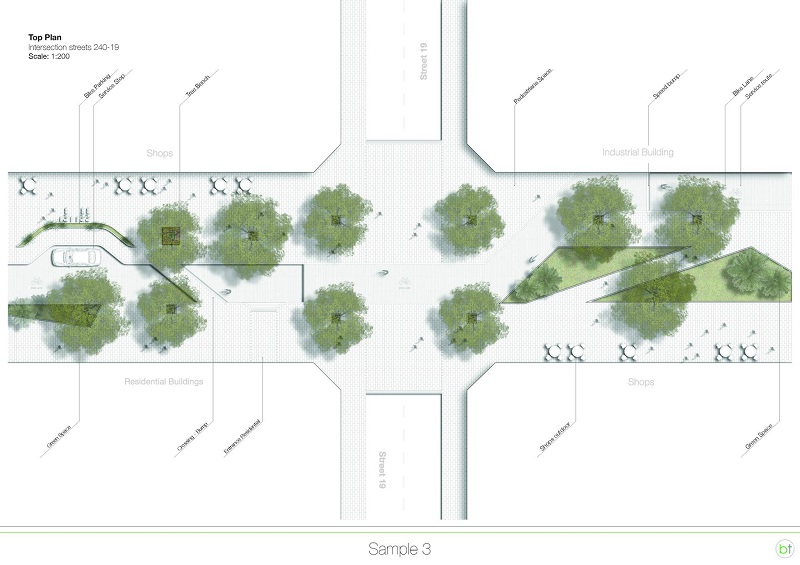 3. Make a unified Embassy District

Creating a new Embassy District would free up prime land which is already landscaped. This would add both pocket parks and large centrally-located parks for all Phnom Penh residents to enjoy. 
Another benefit of creating a new Embassy District would be the rejuvenation of an outlying area of the city. It would bring more people, and business there would flourish.
Interested in design and architecture in Cambodia? Read David Cole's last guest article on the rise of coworking spaces in Cambodia.

David Cole is the founding partner of Building Trust International and principal at COLE, an architecture and design practice with offices in Phnom Penh.