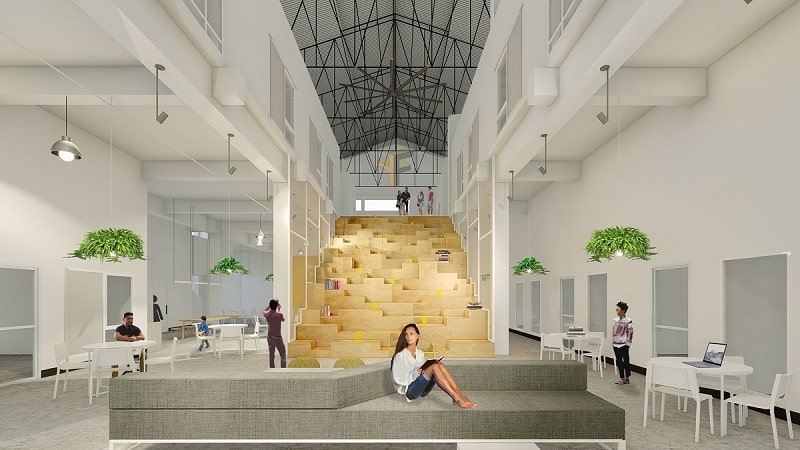 The growth of flexible working spaces known as coworking in Phnom Penh means two things are happening. First, it shows that small businesses and entrepreneurs are growing. But it also means that there is a change happening in how people want to work.
Coworking has been around for a while. The idea is that you sacrifice a fixed office, but gain shared access to services such as high-speed internet, free coffee, meeting rooms and printers. For startups, it's a great way to test business models with a small amount of capital. What's more, it's also a fantastic way to enter a community of like-minded individuals.
So what does all this mean for workplace design? Gone are the days of open-plan cubicle farms and corridors with tiny offices. These impersonal spaces are being replaced with rooms that feel more casual and open. Often they have more in common with living rooms or dining rooms.
Small incubator offices can also help foster the idea of a family or community. The idea is that work can be something comfortable and shared with others rather than an isolated activity.
Indeed, these are ideas that are being accepted by young people across the globe. The rise of WeWork is a testament to this. Last year, the company was valued at a whopping $47 billion.
Coworking makes inroads in Cambodia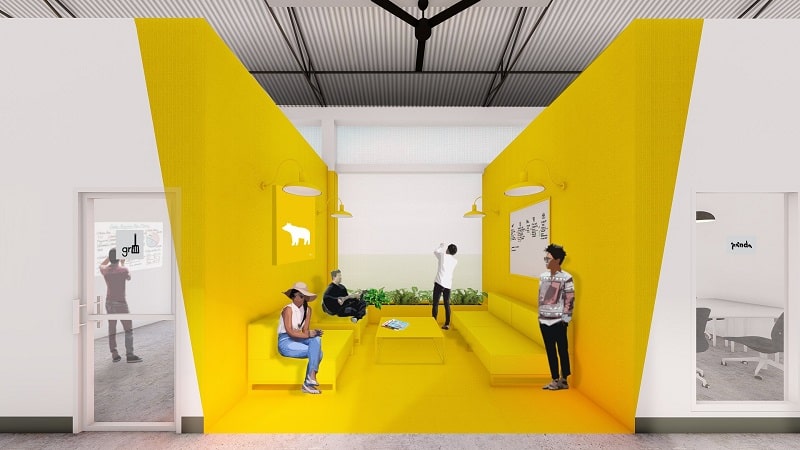 Over the last few years, COLE have helped design shared workspaces at Friends Future Factory and The Factory Phnom Penh. The aim was simple: We designed spaces to foster a sense of community and stand out from the crowd.
It was important for us to create a dynamic and inspiring space. One question loomed large: At work, where does the magic really happen?
At COLE, we believe new insights come from chance meetings, shared ideas or finding someone who can help spark an idea or flip your perspective. The modern corporate world would call these "water cooler moments." It's a space for social gathering, and for sharing ideas with fellow employees, bosses, clients and friends.
Sharing spreads across industries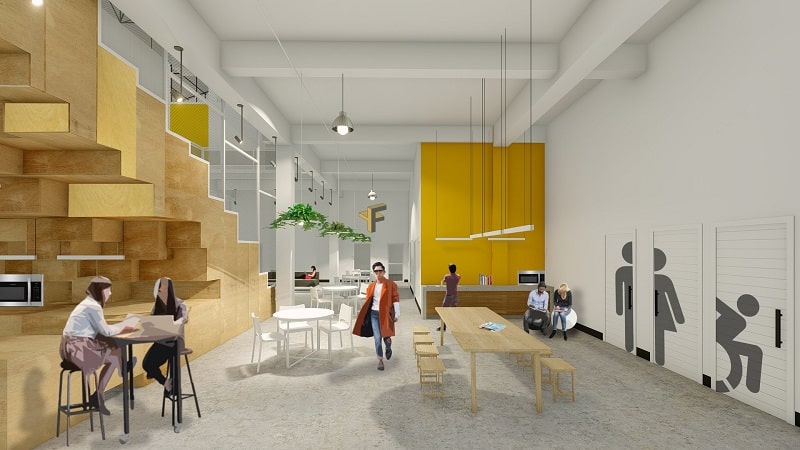 The evolution of this sharing economy is not restricted to workplace design. Now we are seeing the same ideas taking root in transport and infrastructure. Recent investment in public transport in Phnom Penh will have massive benefits in reducing congestion and speeding up business activity.
The increase in car and bike-sharing schemes in Europe are transforming the way some major cities are being laid out. More and more communities are moving away from motor transport altogether. In transportation, ride-hailing apps such as Grab and Uber have thrown a wrench in the traditional model for taxi services.
The hotel industry has been rocked by the rise of rental apps such as Airbnb.
Co-living is seeing a huge rise in India's largest cities. Knight Frank reported last year that 50 percent of 18 to 35-year-olds are willing to switch to co-living. A more transient young generation are seeing both the social and economic benefits of shared common areas.
Phnom Penh has a huge young population and this sharing economy trend is something that will surely shape the growth of the city for decades to come.
We are still waiting to see how co-living will impact the real estate industry here. The question remains whether this trend will expand beyond young professionals and be adopted by families, or even the elderly.
If you're interested in reading profiles of all the coworking spaces currently operating in Cambodia, read our full Guide to coworking spaces in Cambodia.

David Cole is the founding partner of Building Trust International and principal at COLE, an architecture and design practice with offices in Phnom Penh.