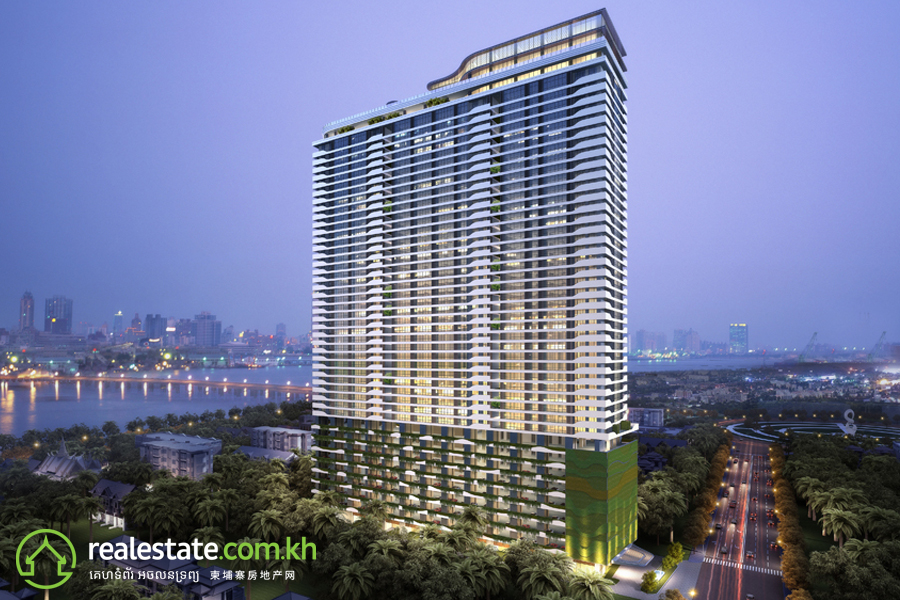 Chroy Changvar district, a peninsula in the northeast of Phnom Penh and parallels the heart of the downtown connected by the Cambodia-China Friendship Bridge and Cambodia-Japan Friendship Bridge. The district is an oasis hemmed by the Tonle Sap and the Mekong River while not being far away from everything else. A regional plan is currently underway within the district to conserve its distinct ecological features; an endeavour to make Chroy Changvar a unique home to content souls.
Several large scale projects such as the OCIC satellite city, large borey developments, and high-rise apartments have opened to welcome more residents into the district. And to make the district's growing population feel at home, many cafes, restaurants, and other commercial endeavours have popped up to cater to their daily needs. In just 10 years, Chroy Changvar has been transformed from a barren piece of land on the outskirts of Phnom Penh into one of the districts experiencing break-neck speeds of developments, far outpacing other suburbs in Phnom Penh.
From business elites to academic leaders, Chroy Changvar has slowly been turning into the home of Cambodia's finest - mainly thanks to the rapid cultivation of urbanization through tourism, commercial & entertainment developments, and most importantly, education.
Phnom Penh's real estate has largely been driven by the demand for high-end residences, particularly in the busy area of Chamkarmon where high-end mix-used skyscrapers dominate the skyline. Chroy Changvar offers a breath of new opportunities for residents and investors looking to expand into other districts and take advantage of Phnom Penh's dynamic development.
The highlights of Chroy Changvar you may want to know
☞ the local branded five-star hotel - Soka Hotel;
☞ the first theme zoo - Phnom Penh Safari
☞ the first Asia's top entertainment and the largest waterpark destination - Garden City Water Park
☞ a 18-hole golf course in the Phnom Penh Garden City
☞ the stadium for Southeast Asian Games 2023
☞ the modern age malls like the Marko and the Central
☞ the best facilities in Phnom Penh, such as the Sunrise Japan Hospital Phnom Penh, Cambodia University of Technology, the Norton University and many more.
If these stunning elements promote Chroy Changvar district as a tourist hub of modern Phnom Penh, then serviced residences like Wealth Mansion are necessary for Chroy Changvar to become a choice residence and eventually develop into a business district.
About Wealth Mansion 
The Wealth Mansion project, started in June 2019, occupies the scenic riverside line of Chroy Changvar. This mixed-used development will be crafted into 45-storeys with a height of 166 meters sitting along a well-connected traffic network. It is close to the new Municipal Hall and the Southeast Asian Games venues. Boeung Kak District, Wat Phnom, the Riverside, and other attractions are within the good view of the project.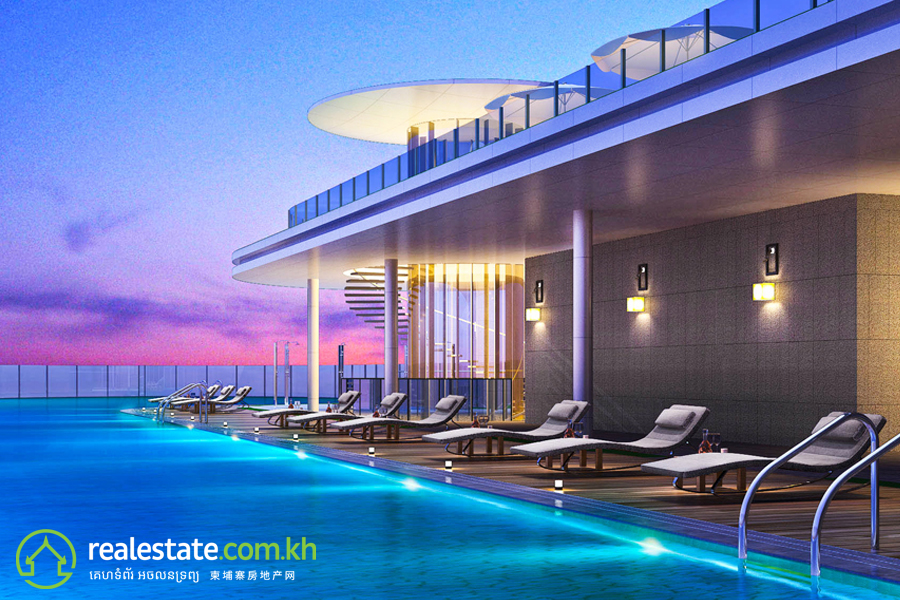 The contractor is China Construction Third Bureau, a state-owned enterprise. All the teams involved are dedicated to ensure the smooth progress of the project supported by capital strength, technical capabilities, and quality control.
With its superior location and meticulous design, the Wealth Mansion ensures that every unit is a dream home that is suitable for buyers and renters alike.
Ecology on the outside and elegance on the inside
The design of the Wealth Mansion absorbs elements unique to the Chroy Changvar peninsula, such as the pleasant ambiance and the well-preserved ecology. The Wealth Mansion, set to be an innovative architecture with melded benefits of investment and residence, is designed by Rixing Design, the designer of national pavilions of the World Expo.
Accordingly, Wealth Mansion's architects made good use of natural ventilation and lighting with layouts consisting of a verdant facade, water features, central gardens on each floor, and open corridors. The Wealth Mansion is a comfortable dwelling on minimum energy consumption, thanks to the creation of an independent three-dimensional ecology.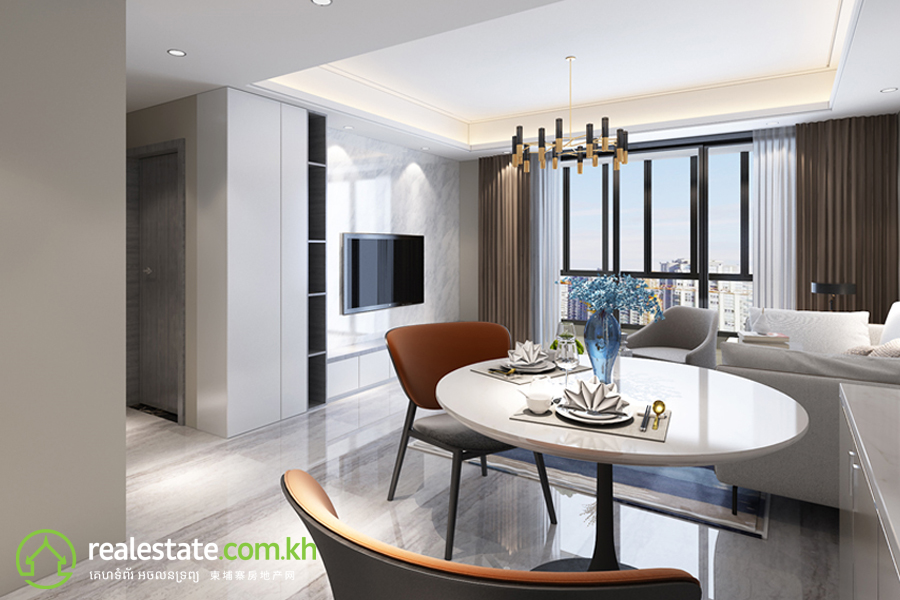 Wealth Mansion's smart floor plan enables every resident to have a unique life experience for its reasonable layout, aesthetic design and practical functions. The two-bedroom apartment units' design focuses on bedrooms, kitchens and balconies. The master bedroom comes with an en-suite bathroom. Residents can enjoy a more delicate family living atmosphere.
Each apartment is fully furnished with modern equipment, appliances, and other fixtures that make moving in a lot easier.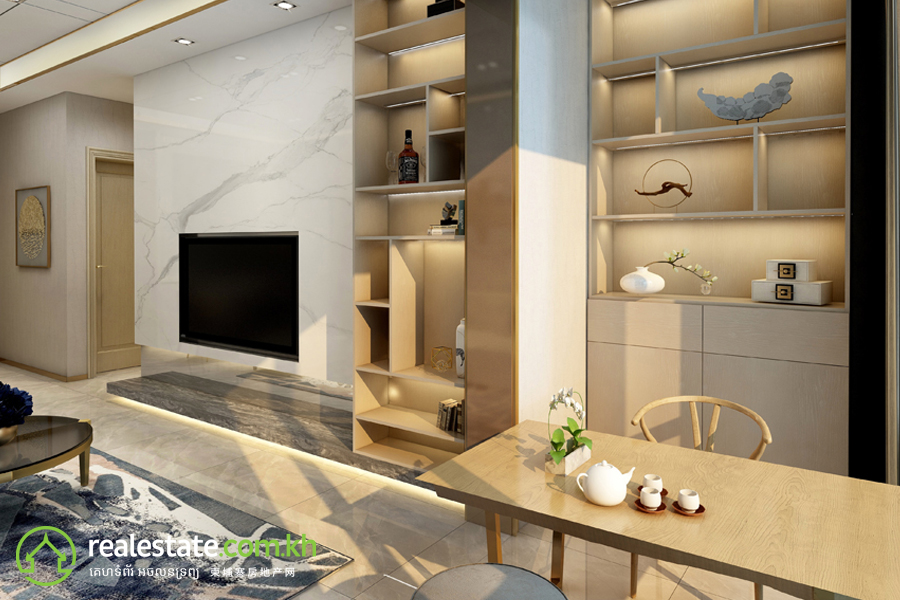 The Wealth Mansion also has a 'worry-free' service package for its home-buyers, which allows owners to check on the lease, maintenance, and rental collection of their properties in a timely manner.
Facilities and services
You will not find any lack of luxurious experiences thanks to plentiful first-class facilities provided by Wealth Mansion. There is a massive parking area with 830 parking spaces designed for convenient driving in and out.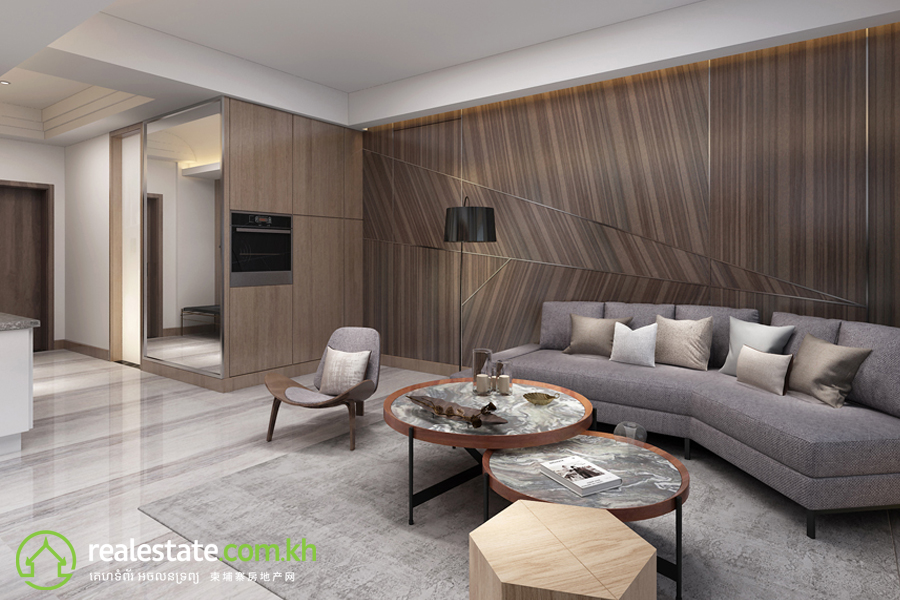 A 400-sqm state-of-art fitness centre, 1,000-sqm swimming pool, stylish spa centre, restaurant/café, conference room/multi-function hall and more, will certainly give some highlights and a touch of lavishness to one's day-to-day life. On top of that, comprehensive services, including 24-hour security, super comfortable lounge room at the lobby, concierge service, and home cleaning service, all make your stay easy and peaceful.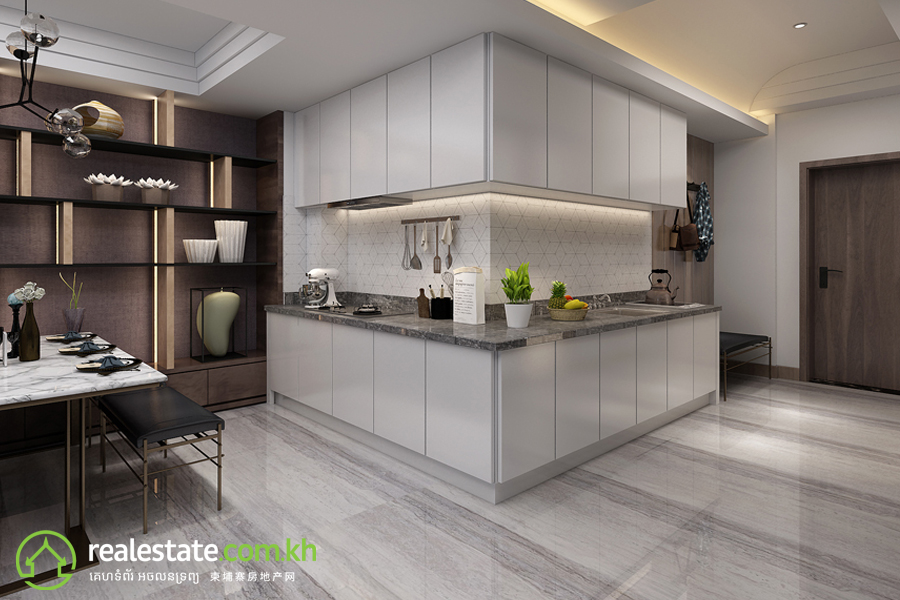 Branded property service, more income generated
ONYX Group is based in Thailand and signed a contract with the developer of the project to operate the first five-star apartment hotel in the district.
ONYX Group is a leading company in hotel management with 50 years of business experience across the Asia-Pacific region with its core enterprise in the hospitality industry focusing on world-class efficiency and oriental etiquette.
It is a good example of excellent international operations and professional ethics. In its property management sector, it values transparency and consistently works to develop strategic partnerships with owners. It focuses on the needs and concerns of the property owners as a business driving force and path to success. In addition, ONYX's Shama will operate hotel serviced apartments at the Wealth Mansion.
About Shama
Shama, who has advanced in serviced apartment management, is one of the leading internationally renowned brands that brings unlimited lifestyle to its customers and partners, with businesses in the Asia Pacific region, including Hong Kong, Shanghai, Guangzhou, Hangzhou, Chengdu, Daqing, Bangkok, Thailand, Melbourne, Australia, and Malaysia.

Its achievements have been proved by a numbers rewards, such as the best serviced apartment operator in Asia of Asia Hotel Awards 2012-2018, the best serviced apartment operator of High Flyers Award 2017-2018 by <Hong Kong Business>, and the best luxury serviced apartments in China of the 10th World Luxury Hotel Awards 2016 etc.
ONYX offers a wide portfolio of hospitality brands, including the market-leading Amari brand of hotels and resorts, Shama serviced apartments and the midscale OZO hotels, design-oriented hotels YOO Collection and Yoo2, and Breeze Spa. With offices in major
pan-Asian cities such as Bangkok, Shanghai and Melbourne, it provides innovative management solutions across Asia Pacific.
Ownership of Wealth Mansion's apartment comes with a "worry-free" property service package, which allows the owner to follow up the lease and maintenance status of the property, and ensures rental income can be claimed in time.
The Wealth Mansion is the confident debut of Everhealth International Investment Development Co., Ltd., to engage in real estate in Phnom Penh with its business philosophy of "to standardize, to maximize, to innovate, to lead". The contractor is the state-owned enterprise, China Construction Third Bureau, who is dedicated to smooth delivery of the project by technical capabilities and quality control.
The average sales price of apartments is $2,200/sqm. It is set to be handed over by the end of 2021. The developer provides a 2-year guarantee of a rental return, and property operations carried out by Shama.
With a prime location and ambitious planning, Wealth Mansion is a perfect option for a comfortable, luxurious dream home as well as property appreciation and rental profits that should not to be missed.

Realestate.com.kh is proud to bring back Cambodia's biggest Property & Lifestyle Market Expo which will be held on 7th and 8th August at Koh Pich Exhibition Center.
Booth sales and sponsorships for Home & Lifestyle Expo 2020 are open. 
For more information, please contact:  
Nin Kang (Khmer/Chinese)
+855 78 637 323
+855 93 552 305
nin.kang@realestate.com.kh
Tyler Stuart (English)
+855 12 599 699
+855 81 599 669
tyler.stuart@realestate.com.kh