Kampot native, Lun Vuthy, started his career in Phnom Penh working with a Vietnamese company importing secondhand freight containers into Cambodia.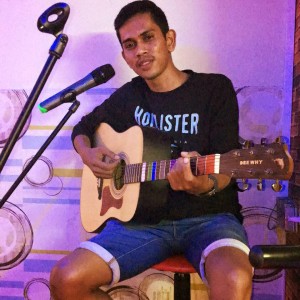 While his first employer focused on reselling the containers for storage purposes, Vuthy spent his early working years online on his smartphone surfing innovative container refurb projects around the world.
As he surveyed condo blocks, cafes, office centers and recording studios in urban centers around the globe, he soon saw the architectural potential of the metal boxes his business was dealing.
"Containers represent a kind of blank canvas. They are just a shell of of a building, but the artistic interior and exterior design possibilities are endless," says Vuthy.
Three years ago, Vuthy's Vietnamese employer closed up shop in Phnom Penh and left the Cambodian market. Vuthy kept the list of container import contacts and launched his own startup business: Vuthy Container.
Three years later, the 28 year old real estate entrepreneur has 15 staff and growing, and is involved in an eclectic mix of container-based real estate development projects.
For the first year, Vuthy's bread and butter was mobile office space. Vuthy buys the container shells from China, Vietnam or Korea at around $1000 per piece, and then sets about upgrading them for specific residential and commercial uses.
Fully fitted office containers, complete with carpet, insulation and air conditioning sell for around $3000 for a 25 square meter unit. These have proven a hot ticket for construction and development companies, farmers, factory owners and those in need of supplementary business space. Some local TV stations have also implemented Vuthy's containers as noise-proof recording studios.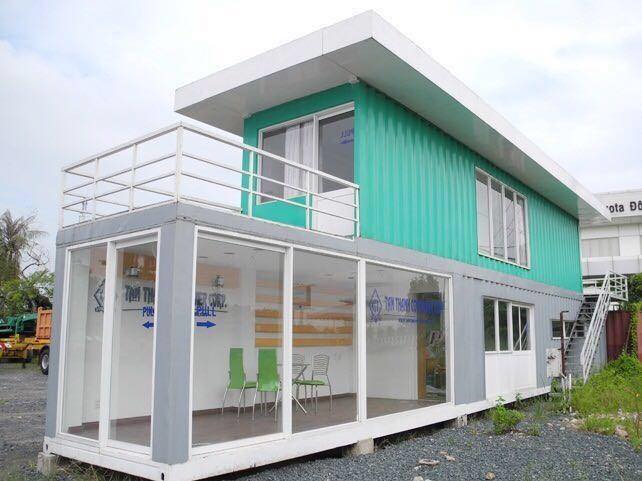 Yet, nowadays Vuthy isn't just dreaming of more adventurous real estate projects.
The most unique and extensive project to date is K-Race Container Pub on street 59, Daun Penh. K-Race Container Pub is a bar, restaurant and live music venue made from a set of 20 connected freight containers.
For this project, Vuthy Container worked closely with the architect to create a creative but functional venue.
K-Race, now open for business, plays on the industrial theme, waited by staff adorned in hard hats and overalls. The interior of K-Race is also defined by recycled features, such as the bottle windows and re-fashioned 40 gallon drum loungers.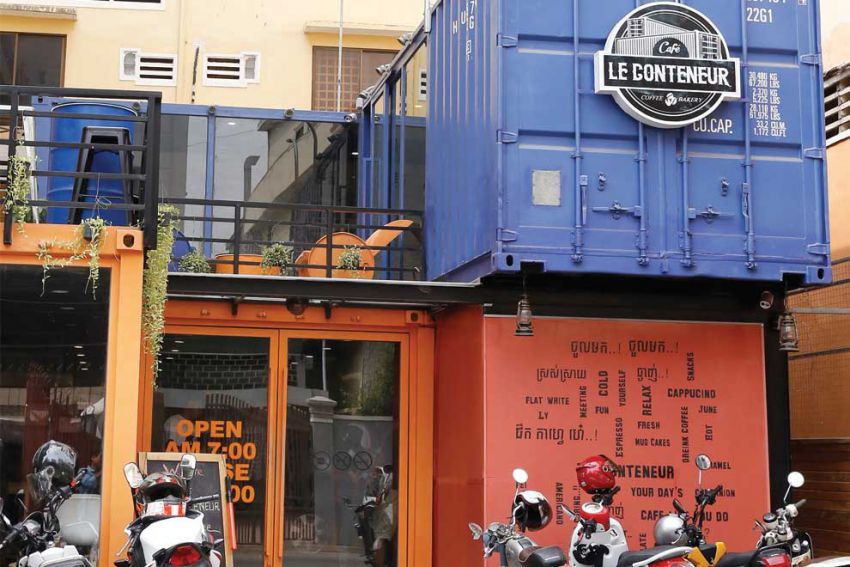 Another upcoming project will see Vuthy Container working closely with a German/Malay couple designing and building a Bungalow style hotel in Kampot, again consisting of a collection of recycled containers.
A Singaporean F&B vendor in Phnom Penh is also working with Vuthy to launch an inner city cafe with a collection of six containers.
Vuthy too sees significant opportunities for his enterprise to enter the Cambodian affordable housing market. For less than $6000 per unit, a 30 meter square container can be renovated into a 3 room abode, subdivided into a toilet, bedroom and livingroom/kitchen.
The ease of stacking containers into blocks of apartments also create the potential for land-size-sensitive urban affordable housing projects using containers.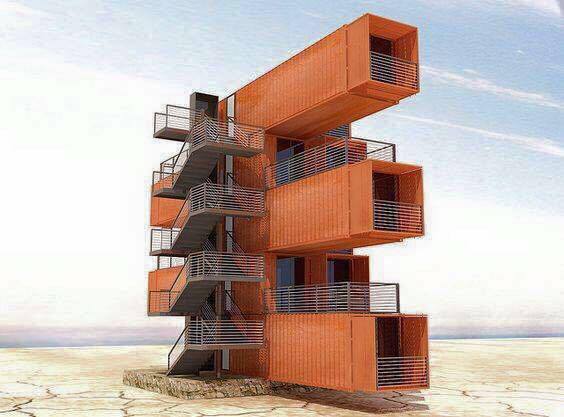 By insulating with materials such as styrofoam and mineral based "rock wool" and installing vents, fans or aircon, as per the end user's needs, Vuthy manages to create extremely price effective and highly livable spaces.
Vuthy remarks that, "Containers are well suited to the Cambodian market - and especially in the cities. They are very affordable, they are structurally sound and weatherproof, they take up only a little space - and they are always available."
"By reusing and re-purposing containers there are a lot of winners."
Get in touch with Vuthy today: 089 / 098 / 068 822977