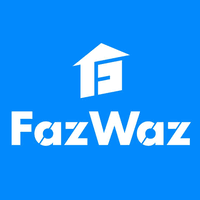 FazWaz
FazWaz Cambodia - Your partner in Real Estate, since 2020.
FazWaz is breaking into Cambodian property market with a full scope unit sales and marketing solution for agents, agencies and developers! With a multinational management team with over 30 years experience in the Cambodia real estate sales and development sector, the head office is now open - located in BKK1, Phnom Penh.
Starting November 2020, FazWaz Cambodia will march its sales army into the Kingdom's new-build property market to empower local agents with the highest possible commission shares for their sales results, and unilateral support for selling the most prestigious, trustworthy and in-demand projects nationwide. FazWaz vows to deliver strong and sustainable sales for partner developments across Cambodia.
Backed by Cambodia's leading real estate marketing network, www.realestate.com.kh, FazWaz is the next generation leader in the Kingdom's real estate sector. FAZWAZ PTE LTE has operated technology enabled real estate brokerages in Thailand and other countries since 2015: www.fazwaz.com
Need help?