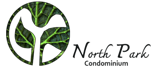 Khaou Chuly Land Company limited

Tuek Thla Sen Sok Phnom Penh
North Park Condominium perfectly blends interior luxury and lush landscapes like no other residence in Phnom Penh. The beauty of its 1.2 hectares of surrounding gardens and green space is matched only by the sleek lines of its tastefully designed interior.
In addition to the modern luxuries adorning every condo unit, the complex boasts a lagoon swimming pool, several restaurants, gym, tennis court, parking, playground and 24-hour security services. Daily life will feel more like a vacation with the relaxation and exclusivity that come with a living space in North Park Condominium.
Located adjacent to the capital's prestigious Northbridge International School, North Park is offering up studio spaces, huge three-bedroom condos and nearly everything in between. Each unit comes standard with top-tier features such as a terrace, fully furnished bathroom and kitchen, Pay TV and alarm system. Every piece of furniture or appliance within the condos will complement the modern space perfectly.
Indeed, North Park will foster all aspects of peaceful lifestyle. Every detail of the space was designed to flow into its surroundings. It also fits seamlessly into the Northbridge Community compound. International architects brought the vision on the complex to life with exacting standards.
Just west of the heart of Phnom Penh, North Park sits within one of the capitals most up and coming areas. Within arm's reach are branches of nearly every local bank, Orkide Mall, Ratana Plaza, Royal PP Hospital and numerous other amenities. Additionally, the location is just a short drive from the capital's only international airport. Transportation is a breeze with access to Russian Boulevard, one of the city's main thoroughfares.
This one-of-a-kind project will surely be in high demand. Owning a unit will not only improve your current situation but give you a valuable property asset that will pay dividends in the future.
Need help?