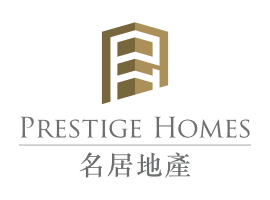 Prestige Homes Cambodia

Golden Tower, No. 166, Street 215, Sangkat Vealvong, Khan 7 Makara Veal Vong 7 Makara 12304 Phnom Penh
Prestige Homes (Cambodia) Property is a fully licensed real estate agency in Cambodia recognized by Ministry of Commerce and Ministry of Economy and Finance of Cambodia, providing a one-stop satisfactory solution for all real estate needs in the fast-growing market. With the combination of unsurpassed real estate knowledge and extensive experience bound tightly with professional talents, latest innovations, and luxury properties, Prestige Homes Cambodia ensures that every client is matched to the property tailored efficiently to meet their requirements, both residentially and commercially – be it short-term, middle-term or long-term investment. The company's main service scope includes strategic advice and execution for property sales and leasing, property management, and property valuation. Informed assessments and consultation from the beginning make it certain that Prestige Homes Cambodia's clients can be confident of the quality and services, while having the best possible real estate experience ever.
Prestige Homes Cambodia, headquartered in Phnom Penh, the capital of Cambodia, has grown to be a leader of the real estate industry, understanding the trends of the market and the client needs very well, thus enabling it to inject ideal inputs and bring about fine-tuned discoveries for its existing large client base. Prestige Homes Cambodia always regards client benefits as its own benefits and aims to be the undisputed first choice of their service provider. Basing on this, its local and international experts are dedicated to exceeding its clients' expectations, offering, among others, a wide range of finest property options, high flexibility, compliance-related advice, and in-depth consultation.
Building on the continuous successes, Prestige Homes Cambodia endeavors to make expansion from the Cambodia real estate market to the ASEAN market and progressively the global market, introducing brand new experience and creating impressive environment for clients and the real estate community in general. The ultimate goal of Prestige Homes Cambodia is to be an international and foremost component of the world's real estate development.
Need help?