Chroy Changvar Location Profile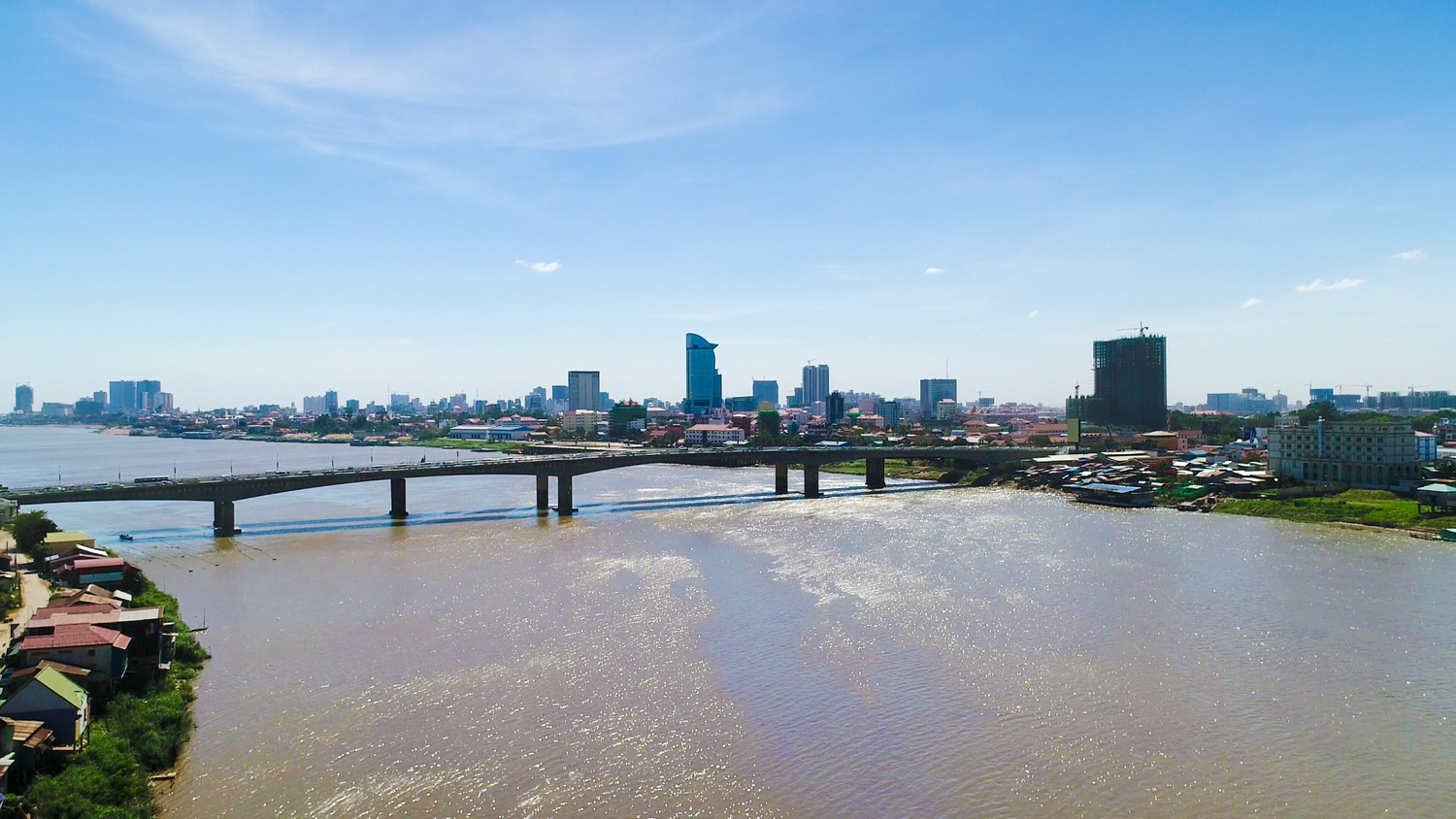 Overview
Chroy Changvar district is located in the north-east of Phnom Penh, Cambodia's bustling capital city, at the confluence of the Mekong River and Tonle Sap River. Chroy Changvar is the name of both the district and the peninsula it encompasses.
The district is another rapidly developing area of the city and has seen a number of large hotels, residential developments, restaurants and other investment projects transform the formerly quiet area on the outskirts of the city. It is also now close to a number of key tourist and leisure activities in the city.
Over the past decade, Chroy Changvar has developed at a rate much faster than other districts in Phnom Penh, as it had large plots of empty land which have been snapped up to take advantage of the city's construction boom.
The peninsula formed by the Mekong and Tonle Sap rivers, as well as Koh Dach (Silk Island) also offer pristine river views and city views of Phnom Penh from Chroy Changvar. It is not as much a clustered city sprawl like the CBD (Central Business District) of Phnom Penh.
Ideally located on National Highway 6A, which runs through Chroy Changvar, it offers a direct route to the key northern provinces of Siem Reap, Kampong Thom, and Kampong Cham.
With the correct urban planning and ongoing investment, Chroy Changvar has the potential to be an economic powerhouse.
Things To Do in Chroy Changvar
Explore the Area
As part of Phnom Penh, Chroy Changvar is the name of both the district and the peninsula. Chroy Changvar is subdivided into 5 Sangkats and 22 Kroms and is in the northwest of Phnom Penh.
Chroy Changvar is across the river from the central Phnom Penh CBD. It is connected to the centre of the city by a pair of bridges; the Cambodia-China Friendship Bridge and Cambodia-Japan Friendship Bridge. These important access points have also been instrumental in the district's economic rise.
There's also a bridge to the peninsula farther north in the Prek Pnov area and links National Road 5 to Road 6A.
Chroy Changvar was a part of Russey Keo district until 2013. It's made up of five communes:
Preaek Lieb

Preaek Ta Sek

Chroy Changvar

Bak Kaeng

Koh Dach
---
Real Estate in Chroy Changvar
---
Price Trends for Properties for Sale in Chroy Changvar
---
Price Trends for Properties for Rent in Chroy Changvar
Sangkats in Chroy Changvar