St. 2 Phum Thmey, Dangkao, Dangkao, Phnom Penh

RI Suite Residence: Dangkao's finest

A topnotch local developer, is rolling out a brand-new project that will certainly rival existing residential and mixed-use development in beauty and quality. Called Rumnea Condo, the 23-floor mixed-use development is billed as one of the finest in town, providing a rare combination of upscale, convenient, private, and secure living.

Rumnea Condo is ideally situated in Khan Dangkao, the largest and one of the fastest-developing districts in Phnom Penh. Dangkao is also known as one of the most accessible and convenient areas within the city.

In the vicinity of Rumnea Condo are countless restaurants, hotels, cafes, banks, markets, police stations, borey developments, townhouses, schools, sports and recreation centers, entertainment spots, and other conveniences of modern urban living. The Phnom Penh International Airport, and Aeon Mall 1 can be reached by car in less than 20 minutes.

Scheduled for completion at the end of November 2018, Rumnea Condo comprised of 180 stunningly luxurious condo units of 10 types, with one to two bedrooms, sizes ranging from 52 sqm to 72 sqm. Each unit also has a balcony, living room, and a modern kitchen.

Occupants will have access to such luxuries as skybar piscine with restaurant, gym, and steam sauna. A terrace provides a venue for parties, while also offering breathtaking views of Phnom Penh and surrounding localities.

For added convenience, there is a mini-mart with a coffee shop within the premises where you can have a cup of Cambodia's finest coffee or where you can shop for basic necessities and other items. There is also spacious parking for cars and motorcycles.

Rumnea Condo offers easy and generous payment terms. Rumnea Condo is selling at a special price with zero deposit and zero interest.

Project Information

Unit Type: Condo
Developer: RI Suite Residence
Listed: 1 month ago

Project Features

Air Conditioning
Balcony
Car Parking
Furnished
Internet
Lift
Pay TV
Reception 24/7
A topnotch local developer, is rolling out a brand-new project that will certainly rival existing...
Property types available for this project
Condo
st. 2 phum thmey, Dangkao, Dangkao, Phnom Penh
Call Agent - Unit type C (2 bedrooms)
Contact Agent - Unit type C (2 bedrooms)
st. 2 phum thmey, Dangkao, Dangkao, Phnom Penh
Condo
st. 2 phum thmey, Dangkao, Dangkao, Phnom Penh
Call Agent - Unit Type A (1 bedroom)
Contact Agent - Unit Type A (1 bedroom)
st. 2 phum thmey, Dangkao, Dangkao, Phnom Penh
Condo
st. 2 phum thmey, Dangkao, Dangkao, Phnom Penh
Call Agent - Unit type B (1 bedroom)
Contact Agent - Unit type B (1 bedroom)
st. 2 phum thmey, Dangkao, Dangkao, Phnom Penh
Condo
st. 2 phum thmey, Dangkao, Dangkao, Phnom Penh
Call Agent - Unit type J (1 Bedroom)
Contact Agent - Unit type J (1 Bedroom)
st. 2 phum thmey, Dangkao, Dangkao, Phnom Penh
Condo
st. 2 phum thmey, Dangkao, Dangkao, Phnom Penh
Call Agent - Unit type D (1 Bedroom)
Contact Agent - Unit type D (1 Bedroom)
st. 2 phum thmey, Dangkao, Dangkao, Phnom Penh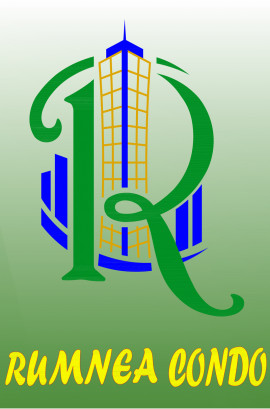 RI Suite Residence