Cambodia is well-regarded for providing affordable living standards and is complemented by its trademark Asian hospitality. It's no surprise that the Kingdom of Cambodia has been a choice destination for expatriates for more than a decade. Phnom Penh was even previously named Southeast Asia's new capital of cool by Lonely Planet and regularly features in global travel guides as a must-visit destination.
However, the actual nitty-gritty of settling into the country is not always well-explained. To make your life choice easier, Realestate.com.kh provides you with all of the essentials of how banking works for expatriates in Cambodia!
Because living cheaply isn't merely about spending less, but managing your finances well.
Banking and currency in the Kingdom
The Cambodian Riel (KHR) is the official currency of Cambodia, however, the U.S. dollar is widely accepted throughout the country. Both currencies are used in everyday transactions; with the USD used for larger transactions and the KHR usually used for smaller purchases or as petty cash.
According to the National Bank of Cambodia (NBC), while the KHR is growing in terms of circulation, 80% of transactions in the country are still done using the U.S. dollar.
Since 2019, the National Bank of Cambodia has been pushing for the de-dollarisation which has been supported by local businesses with the prices often now showing in Riel. NBC also launched Bakong, a central bank digital currency (CBDC), and has encouraged more digital payments since the global pandemic started in 2020.
As an expat, what you do need to know is that all banks support both currencies when it comes to banking in Cambodia.
Opening a bank account in Cambodia
One of the best things about expat living in Cambodia is the ease of opening an account with almost any bank. All you need as a foreigner to open an account in Cambodia are the following:
A passport valid for at least 6 months.
A 1-Year extended visa.
A nominal deposit amount (depending on the bank).
Bring all of these documents to any major bank and their staff will set you up with your very own Cambodian bank account. During the COVID-19 pandemic, some banks have even started accepting online applications of accounts.
However, there are instances of some bank branches/representatives asking for additional documentation as an exercise of due diligence. Better have these ready just in case:
A passport-sized photo of yourself (white background).
Business patent/license/registration (if you're self-employed or own a business in Cambodia).
A copy of your rental agreement (lease).
Proof of employment in Cambodia.
So, the question now is, which bank should you go to?
TOP 5 Banks for Expats in Cambodia
As a general rule for expatriates, we recommend you pick the bank that is most accessible to you. You can never be too sure when an emergency will arise, hence, we highly recommend that you also adopt this rule-of-thumb.
But let's say you're in a major city and there's a wide range of banks well within your area. This is where our recommendation of the best banks for expats in Cambodia comes in, all of which have won numerous banking awards. The banks in the Kingdom have also recently rolled out much better banking apps, contactless cards and digital payment options.
ABA BANK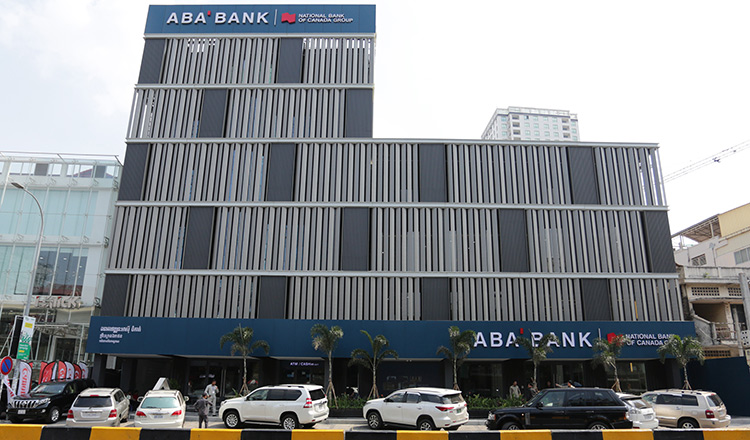 Photo courtesy of Khmer Times, K/T Mai Vireak
ABA also is known as the Advanced Bank of Asia was founded in 1996 is wholly owned by the Montreal-based National Bank of Canada (NBC). ABA Bank serves financial products geared towards individual persons, micro-financing needs, and SMEs.
While ABA Bank is not the biggest bank in Cambodia in terms of assets, they do have the most sophisticated online banking app and payment network. Expat communities online generally recommend ABA Bank as the best bank because of the ease of transaction within Cambodia and with personal accounts from their home countries.
ABA Bank has branches nationwide, assisted by over 250 self-banking kiosks, and over 450 ATMs available across the country and in most major urban hubs.
ABA Bank even offers an offsite bank account opening where their staff will go to your residence, along with the relevant documents to be filled out, to open an account right in the comfort of your home.
Minimum Deposit Amount: USD $50 (for non-residents) / USD 10 (for residents)
Maintaining Balance Required: USD $10 (both residents and non-residents)
SATHAPANA BANK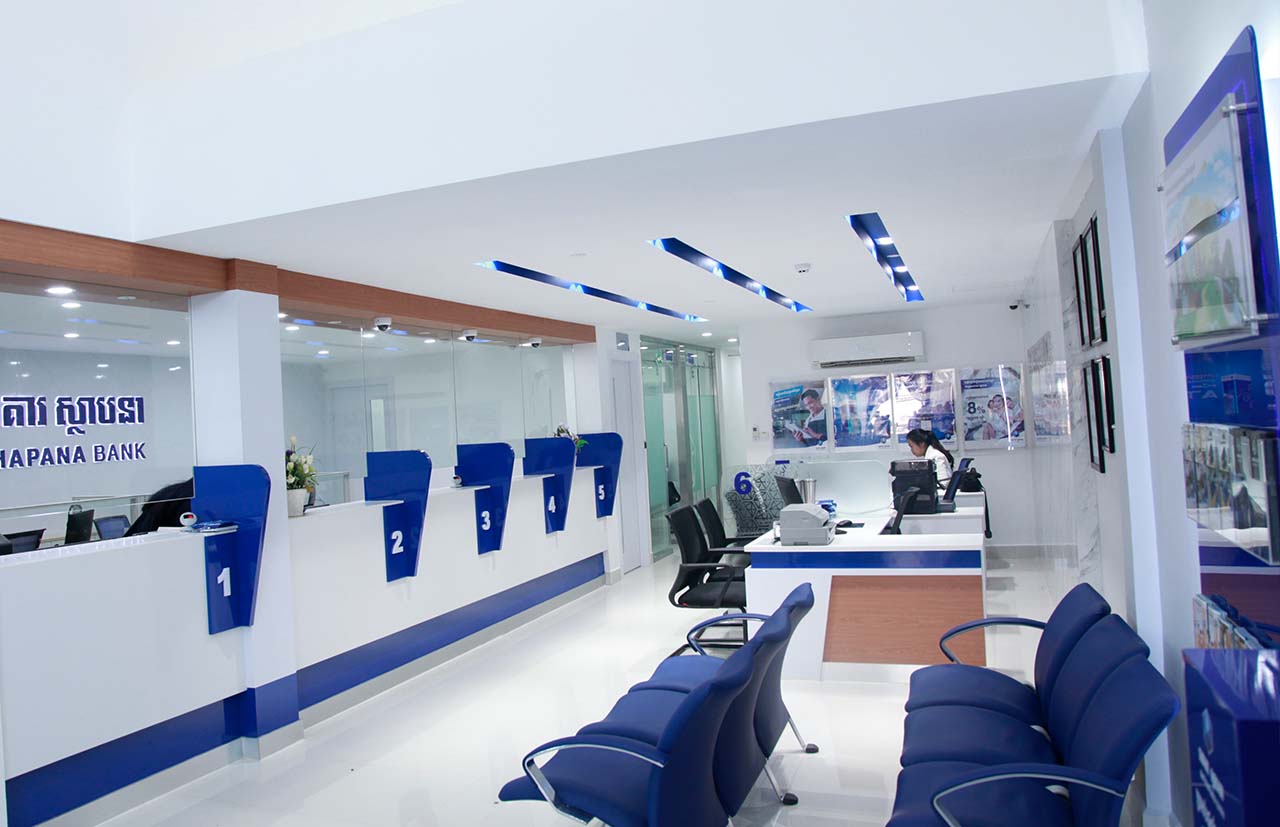 Sathapana Bank is a Japanese-owned commercial bank in Cambodia. Its parent company, MARUHAN Corporation of Japan, originally operated in the Kingdom as MARUHAN Japan Bank Plc. in May 2008 and focused on providing commercial banking products and services, aiming at expanding its operation nationwide.
In 2012, the MARUHAN Corporation acquired SATHAPANA Limited which was originally established as a non-government organization (NGO) in 1995, and at the time of acquisition, had become a deposit-taking microfinance institution providing funds to the low-income people throughout the country.

Today, Satphana Bank has over 170 branches and over 230 ATMs providing reliable banking services as the "People's Bank" in Cambodia. Sathapana Bank aims to empower entrepreneurs and improve their customers' business and living standards through access to financial services in a sustainable manner.
Minimum Deposit Amount: USD $10 for Savings Account
Maintaining Balance: USD $5 for Savings Account
J-TRUST ROYAL BANK (formerly known as ANZ ROYAL BANK)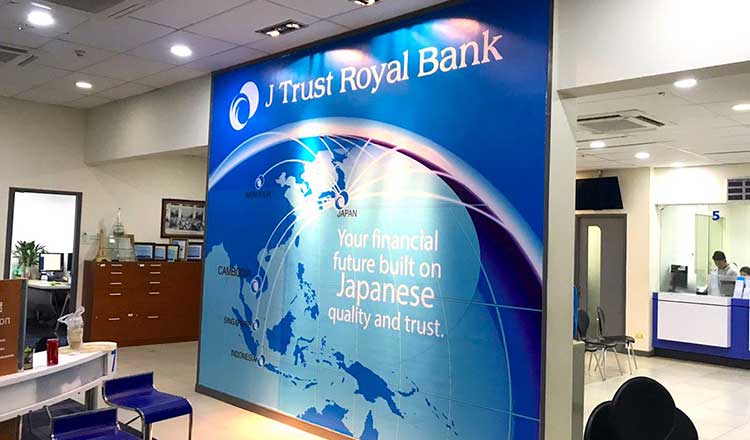 J-Trust Royal Bank (formerly ANZ Bank) was established in Cambodia in 2005. The bank was initially a joint venture between Australia and New Zealand Banking Group Ltd., and The Royal Group of Cambodia. In 2019, the Japanese J-Trust Bank bought into the partnership and has taken over official operations since August of the same year.
Despite ANZ Royal Bank's limited presence with only over 40 branches nationwide, the bank still boasts an impeccable banking portfolio as acknowledged by the Global Finance Magazine with their 2015 Best Trade Finance Bank in Cambodia. In 2016, the International Finance Magazine awarded ANZ Royal its Best Foreign Retail Bank in Cambodia.
J-Trust Royal Bank's entry into the booming Cambodian banking sector is set to bring the trust associated with Japanese quality.
Minimum Deposit Amount: USD $500
Maintaining Balance: USD $100
BRED BANK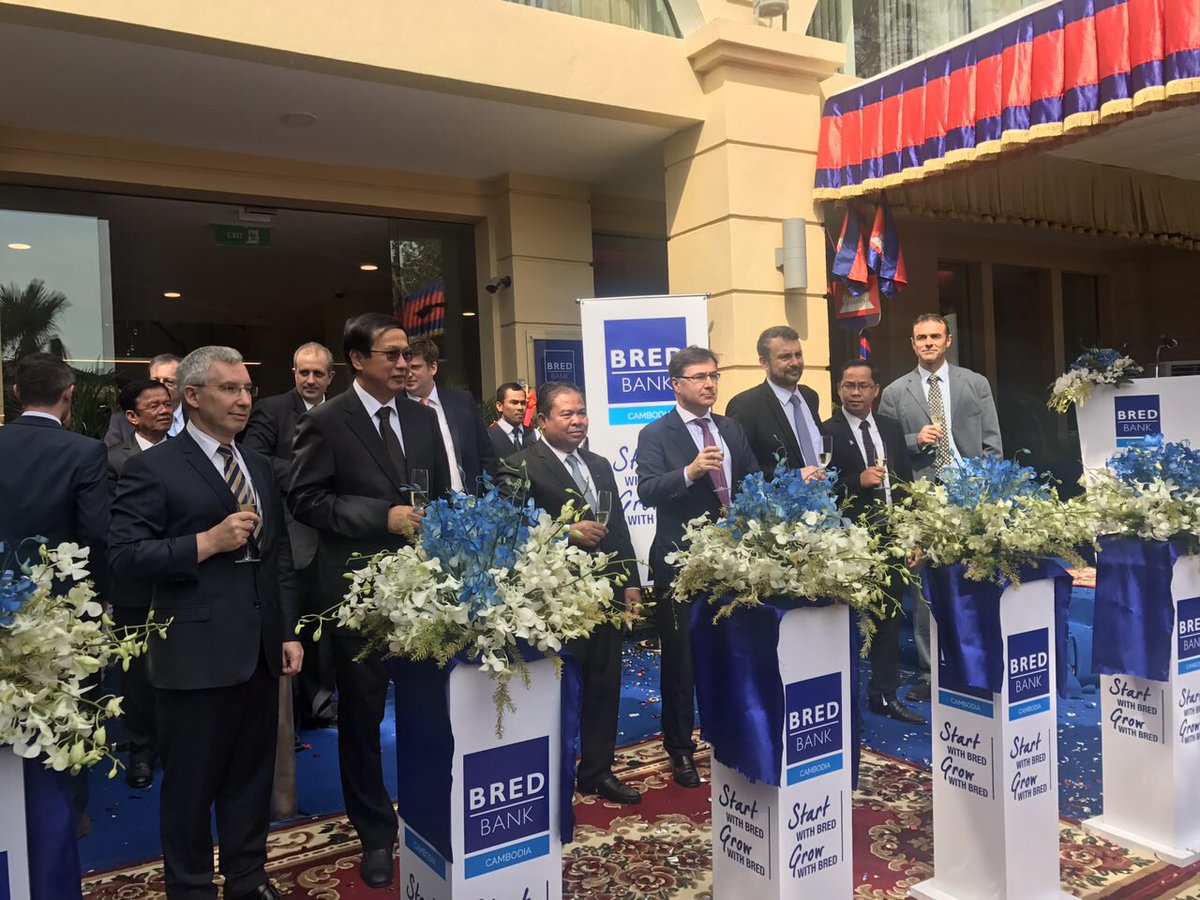 BRED Bank officially opened its services in Cambodia in 2017 and is one of the newest banks on this list. It is owned and operated by the BRED Banque Populaire, France's 2nd biggest banking conglomerate. It is the only French - and European - bank in the Kingdom of Cambodia.
BRED Bank Cambodia's CEO, Guillaumme Perdon, said in an interview with the Khmer Times that the bank aims to break Top 5 or 10 banks in the Kingdom.
BRED Bank has multiple branches across Phnom Penh and has branches in other major city centres, such as Siem Reap and Battambang.
Minimum Deposit Amount: USD $100 for Silver Account
Maintaining Balance: USD $1 deducted per month as maintaining fee for Silver Account
MAYBANK CAMBODIA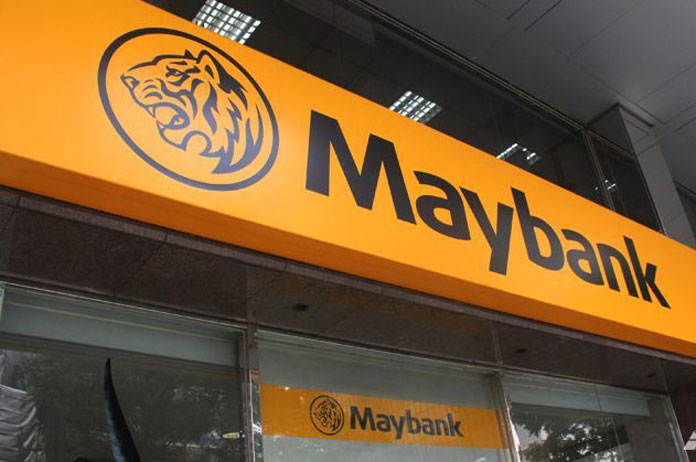 Maybank Cambodia first established its operations in the country in 1993. It has since supported multiple sectors of the economy such as retail banking, SMEs, commercial business and corporations. In April of 2012, this Maybank officially became Maybank Cambodia to symbolise the regional bank's commitment to its stakeholders in the country.
It is the choice financier of Malaysian and Singaporean businesses operating in Cambodia - particularly companies focused on infrastructure development and the service sector.
Maybank currently has over 20 branches operating in major population centres across the country. The bank has also expanded its services to support SMEs through various loan programs.
Minimum Deposit Amount: USD $100
Maintaining Balance: USD $10
This is just a brief overview of some of the biggest banks in the Kingdom of Cambodia. As to which bank should you choose is completely up to you. Given that bank promotions change over time, we highly encourage you to visit any accessible bank to you and find out which one will suit your needs the best.
Now that you know more about expat banking in Cambodia, you might be interested to read our guide to retiring in Cambodia.
Article by: