Cambodia's rapidly growing property sector has opened up a new market for housing projects throughout the Kingdom. While condominiums continue to take the headlines in Cambodia's construction news, little do outsiders know that Borey developments - gated communities featuring a range of popular residential housing - are beating condominiums in terms of popularity among Cambodia's expanding middle-class.
At the end of 2018, Knight Frank recorded a total of 46,197 units across 126 Borey developments. That number increased to 51,278 units across a total of 131 Boreys by the first half of 2019!
The supply of landed property projects continues to grow in the first half of 2021 despite of the impacts of the global pandemic. 21 new projects were still launched in 9 districts in the capital which added l15,500 units to the future supply.
This number is expected to grow in the coming years but you can get up-to-date Realestate.com.kh's Real Estate Survey and Reports here.
What is a Borey and what makes it so popular?
A Borey development is a gated community featuring a range of housing types popular among Cambodians. It can feature single villas, twin villas, hybrid villas, linked houses, shophouses, and flat houses. These different housing types further offer a wide range of preferences in terms of floor area, number of rooms, and prices to accommodate the needs of individuals, families, and/or businesses.
Since Boreys occupy a considerable amount of space, some areas of the development may be allocated for parks, children's' playgrounds, markets, and retail stores. These gated communities also feature 24/7 security through private security personnel and infrastructure.
Where to buy a Borey in Cambodia?
According to the General Population Census 2019, over 2,200,000 Cambodians live in Phnom Penh. This makes Phnom Penh the most populated city in the Kingdom and it only follows that most of the Kingdom's Borey developments are concentrated here.
A high percentage of borey developments are located in the outlying districts of the capital city, because of two primary (and related) reasons.
First, Phnom Penh's almost-breakneck pace of development leaves little-to-no room for Boreys to be developed within the city center.
Second, because of the speed of development, land prices close to the city center make it virtually impossible to make any Borey development appealing for a majority of Cambodians.
Given the variety of Borey developments, we recommend buyers to check the latest Borey projects close to Phnom Penh.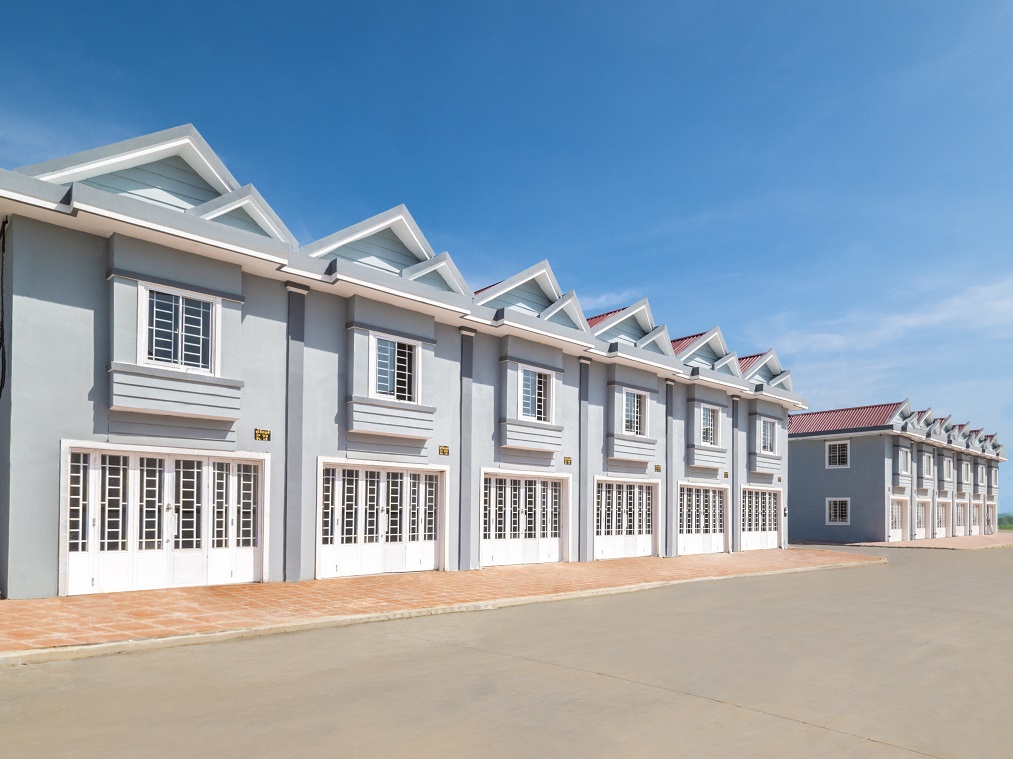 (Borey VIP in Dangkao commune, Dangkao district)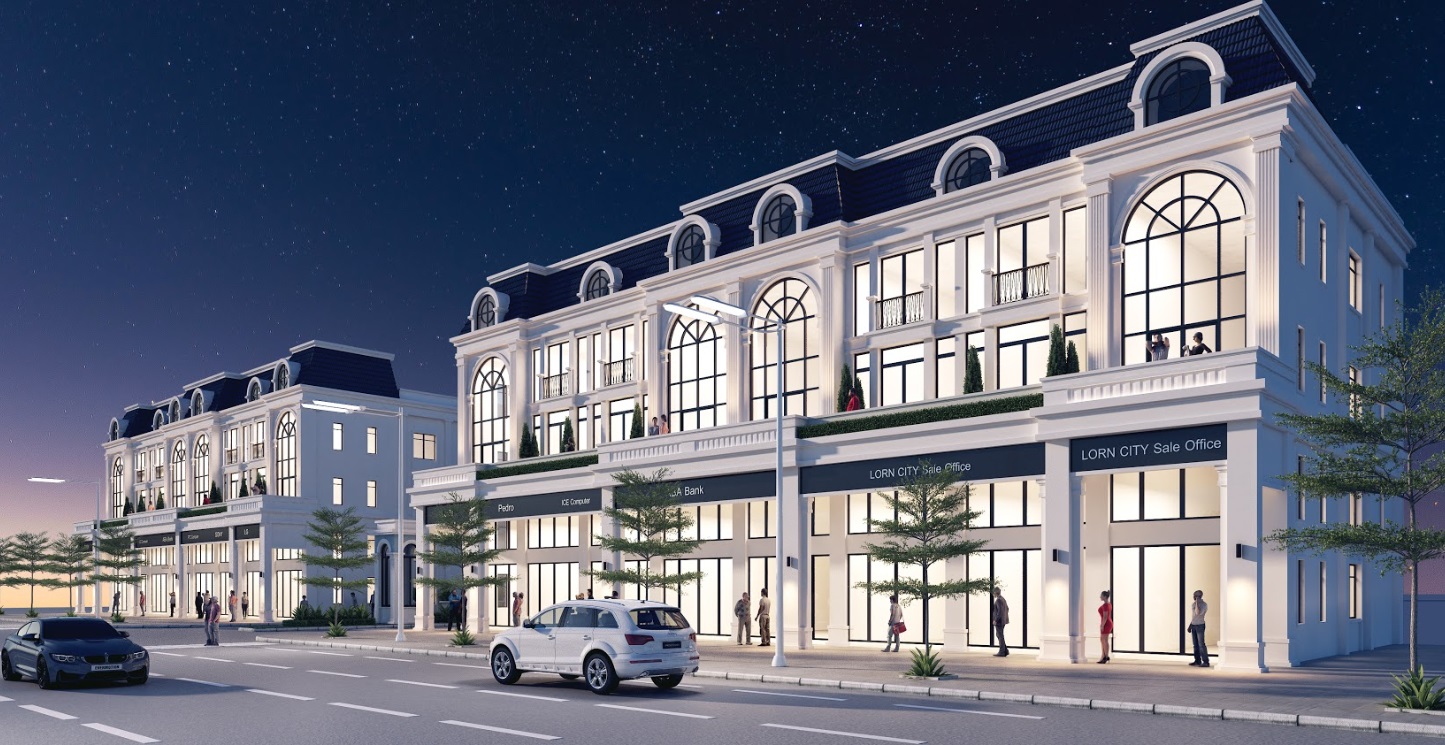 (Borey Lorn City Lotussana in Chaom Chau commune, Por Sen Chey)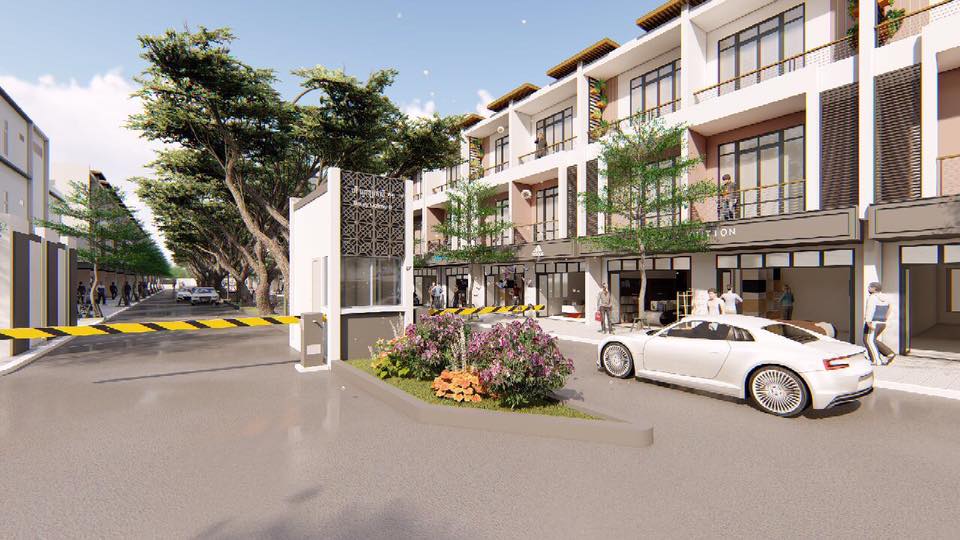 (Borey Galaxy 11 in Spean Thma commune, Dangkao district)
As the Borey market in Phnom Penh gets more competitive, developers have started looking elsewhere in the Kingdom for future projects.
Siem Reap, the second most populated city in the country with over 1,000,000 residents (General Population Census 2019) has started seeing its own Borey launches in the last couple of years.
Most Borey developments have reported strong off-plan sales figures, with some citing sold-out figures in their first and second phases. The interest shown by the local market suggests that the city's market is open to new property developments despite the popularity of shophouses and traditional Khmer houses in Siem Reap.
The Borey market in this culturally rich city is growing every year. We recommend interested buyers to check the latest Borey projects in Siem Reap and some of the featured boreys below:
Sihanoukville has seen rapid commercial and residential developments since 2015, mostly focused on mixed-use developments. Borey developers, however, have taken an interest in the city as the on-going development of a USD $2 billion expressway from Phnom Penh to Sihanoukville, and a USD $294 million road rehabilitation within the city, makes it a strong candidate for Cambodia's next major urban centre.
For property hunters looking for the comforts of the city while having easy access to Cambodia's beaches, we recommend interested Borey buyers to check  Borey VIP in Sihanoukville and all the latest borey developments in Sihanoukville.
How are Borey properties priced?
Borey properties vary greatly in terms of prices. This is mainly because of the aforementioned variety of properties offered within any given Borey development. For ballpark estimates, Knight Frank's report cites that these could range from USD $750 to USD $1,700 per square metre in 2019.
Then again, land prices in Cambodia are constantly on the rise so these prices are expected to further increase in the immediate (2-3 years) future.
Factors that directly/indirectly affect Borey prices also vary. Here are some key considerations in Borey price assessment:
How far away is the Borey community from the nearest commercial centre? (Shopping centres, theatres, banks, government institutions, airports, etc.)
What are the included amenities in the Borey? (community park & events centre, children's playground, public swimming pool, etc.)
Did the developer build the necessary residential infrastructure themselves? (electrical grids, water and sewage pipelines, access roads, etc.)
Is the Borey overall an affordable/mid-tier/premium Borey?
We suggest you consider these factors, in addition to your specific and personal needs, when buying a Borey, or any property, in the Kingdom of Cambodia.
Find out more about property valuation fees in Cambodia.
Tax law for Borey in Cambodia
For any property of any type with a freehold/hard title in Cambodia, whether you're a local or a foreigner, there is a transfer tax that you have to pay whenever you purchase a property. The transfer tax is 4 per cent of the property's value.
An annual property tax is also levied on landed property exceeding 100,000,000 riels ($25,000) in value. This tax is collected annually at a rate of 0.1% of the property's value. The tax is based on the value of lands, houses, buildings and other constructions built on the land by deducting 100,000,000 riels (USD$ 25,000) from the property in question.
The (property) value of lands, houses, buildings and other constructions that are built on the land shall be determined based on the market price by the Property Evaluation Committee established by the Prakas of the Minister of Economy and Finance, according to the General Department of Taxation.
Read more in our guide on property tax in Cambodia.
Can foreigners own a Borey in Cambodia?
Foreigners are prohibited to own landed property by the foreign ownership law in Cambodia that was promulgated on May 24, 2010. Since Boreys are considered landed property, this type of housing is essentially prohibited from being owned by a non-Cambodian citizen.
A foreign national can either get married to a Cambodian and name it after their spouse, or gain Cambodian citizenship for themselves after satisfying state requisites.
What type of ownership titles are available for a Borey in Cambodia?
Cambodia uses three types of ownership titles. These are the soft title, hard title, and the LMAP title — the safest type of title. So, if you buy any Borey homes, it's best to ask the project owner for LMAP title to be the most secure for your future immovable assets.
What do you need to check when buying a Borey in Cambodia?
The Cambodian government, through its respective agencies, has cracked down on erring developers who do not have the proper documentation for their projects. But it's always good to exercise some due diligence on your part. That's just being a smart consumer!
Here are the 5 key legal documents you need to look for when checking a Borey's legal adherence:
Hard Title: You have to look at two classifications of hard titles when dealing with Boreys. The first is the hard title for the whole Borey development. This is called a master title - and will cover the entire piece of land on which the project sits. The second one should be hard titles that are subdivided for each residential unit included in the Borey. These are called individual titles.
A legitimate Borey development should be able to produce both of these hard titles to potential buyers. If they can't show this, don't put any money down until they do.
NOTE: It is also possible for developers to issue a Soft Title for their properties, but it would be in your best interest as a resident to get a Hard Title.
Development Company Registration: Development companies will need to register themselves to gain approval from the necessary ministries to proceed with construction. However, construction is not always a sign that they've been approved. You can ask to see their company registration just to make sure both the project and the developers can proceed legally.
Master Plan Approval: The Ministry of Land Management will need to approve the developer's Master Plan first before the construction begins. A credible developer will be able to provide you with it or at least show you a copy.
Construction License: The construction company then goes through a thorough background check with the Ministry of Land Management. Boreys must have a single registered construction company building the units and infrastructure to ensure consistency and quality throughout the development. Once this has been cleared, the construction company is then given a license.
Borey License: The Ministry of Economics and Finance releases the license for the Borey once everything is in order. This means that the developer has satisfied the requirements of the Government in terms of quality, design, sales plans, and documentation.
Is buying Borey in Cambodia a good investment?
Good investments are always based on a given market's projected needs - and Cambodians are increasingly demanding more and better homes every year. Land prices for Borey developments have already seen a considerable increase in recent years.
According to data from Knight Frank, the average launch price of Borey projects in 2018 amounted to USD$ 715 per square metre. This jumped to USD$ 940 per square metre in 2019. The high-end of Borey developments have seen the biggest jump with 2018 launch prices ranging around USD$ 1,200 to USD$ 1,350 per square metre - this increased to an average of USD$ 1,700 per square metre in 2019.
The global pandemic caused some fluctuations in the prices from 2020-2021 according to CBRE Cambodia's recent Market Overview report.
Another factor to consider is that Boreys currently in the pipeline, and consequently, other future Boreys, will be built further away from the city centres (especially Phnom Penh).
Considering this rapid outward expansion, established Boreys will definitely see a massive increase in value in the coming years.
How do you pay for Borey in Cambodia?
The adage "Cash is King" is prevalent in Cambodian transactions. Having your own money in cash gives you good leverage in getting a discount for property purchases in the Kingdom.
But if your current situation calls for more immediate purchase, with not enough cash to purchase the whole property, instalment options are also available through bank loans and other licensed microfinance institutions.
If you're getting a home loan, you can get one from ABA Bank, Chip Mong Bank, Vattanac Bank, and many more. To get a bank loan, you need to have regular monthly income, collateral, the hard title of the property, and guarantees.
There will also be a background check for the prequalification on a loan payment to the bank.
Should you buy an off-plan Borey in Cambodia?
Many project developments in Cambodia are sprouting up with a new sales strategy by selling off-plan units. Off-plan means the project owners are selling their projects before and during the start of the project's construction.
Buying a unit on an off-sale plan can be advantageous: You can get a good discount, you can choose your unit in the project before anyone else does, and even influence the design of your house.
There is, however, the risk that the development might run into trouble in the future that may lead to the construction being stalled or even cancelled. To help you better sleep at night, we strongly recommend you follow our guide to checking the developer's legal papers in the earlier part of this guide.
Stay up for up-to-date news on the real estate industry in Cambodia and get real-time updates on real estate news as they happen. Download the Realestate.com.kh App now!

Article by: