Are you planning to retire in Cambodia?
In the 2019 InternationalLiving.com's Annual Global Retirement Index, Cambodia was named as the 12th best place in the world to retire. This was the fourth year in a row that the Kingdom held that title.
In the 2021 edition, Cambodia again ranked as one of the most affordable destinations to retire and one of the best countries to retire overall.
You can find out more in our ultimate guide to retiring in Cambodia which details the costs, benefits, property, and insurance expectations. See more below about the visa required by retirees in Cambodia.
Is a visa required to stay in Cambodia?
Yes, a visa is required to stay in the Kingdom of Cambodia for all foreigners. However, Cambodia has some of the most flexible visa regulations possible for foreign tourists, expat professionals, and retirees to visit and live in the "Kingdom of Wonder," in the region.
Whether you're a tourist or a resident, a visa is required to visit or stay in Cambodia long-term. In 2019 the visa rules were constricted regarding long-stay visas, giving a preference for those who are locally employed or of retirement age.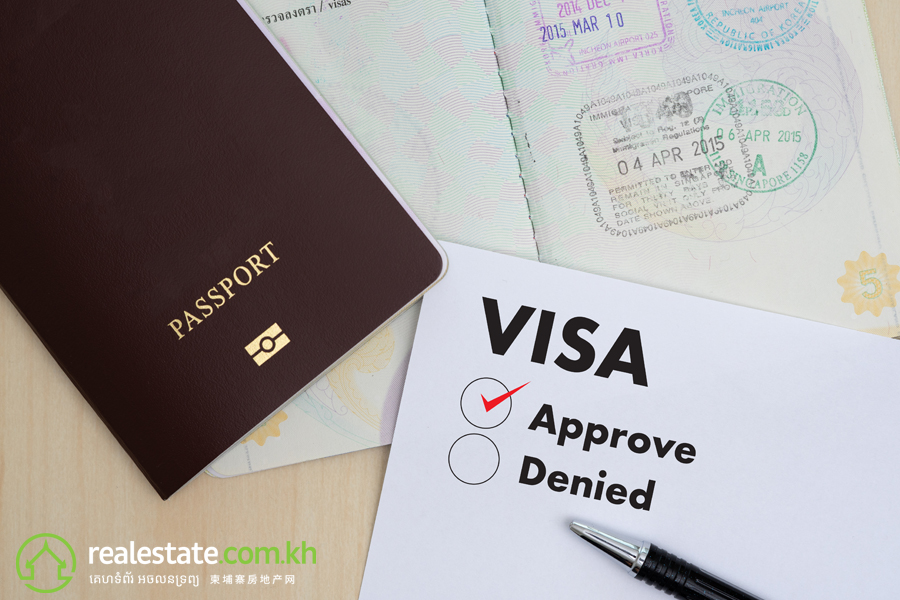 Types of Cambodian visas
Tourist visa
The tourist visa (T class) is for travellers who know they will be staying for 30 days or less. The 30-day tourist visa is available to travellers in advance or on arrival (for most nationalities) for a cost of $30 if you obtain it directly at the airport. The tourist visa is single entry only and can be renewed once only for an additional 30 days for a fee of between $30 and $50.
At the expiry of the additional 30-day extension on your tourist visa, you must leave Cambodia and come back to obtain a new visa. If you are planning on staying in Cambodia, a tourist visa is not the best one for you, so start with a renewable ordinary visa instead.
Cambodian "Ordinary" Visas (E Class)
If you wish to stay in Cambodia for an extended period, you will need to apply for a 30-day E-class visa (not an online e-visa) when you arrive. The visa is valid for 30 days and costs $35 (subject to your nationality). An ordinary visa can be extended indefinitely.
Before your 30-day expiry, you will need to go and extend your visa. Due to language barriers and uncertainty, if it is your first time extending your visa, a lot of expats will use the services of an agent. You can choose an EB, EG, ER, or ES visa extension, known as an EOS, or extension of stay.
The 4 Types of E-Class Visas in Cambodia
(Please note: that during the global COVID-19 pandemic - the visa situation in Cambodia has been temporarily different and no visas on arrival have been offered. Visa regulations and requirements should be checked with your relevant embassy from overseas. We recommend you follow the official government announcements on issuing visas).
EB visa extension
The EB business EOS (Extension of Stay) covers most expats in Cambodia, including those who are working, their partners and children, freelancers, and volunteers. The current rules (as of January 2019) require applications to provide a stamped letter verifying their employment with a Cambodian company). This visa extension is renewable and can last for 1, 3, 6, or 12 months. Please note only the 6- and 12-month visa extensions allow multiple entries.
Spouses and children of EB visa holders will need to submit the visa holder's employment letter. The letter needs to state that the company supports the application for the spouse's EB EOS as a non-working dependent, and includes the dependents' passport information. You will also be required to bring proof of your relationship to the visa holder to renew your visa extensions.
If you are self-employed and have a registered business in Cambodia you can write a letter confirming your employment. This letter must be stamped with the registered Cambodia business stamp. Further information on setting up a business in Cambodia can be found here.
An EB visa extension does not automatically give you the right to work in Cambodia. To be legally employed, you will need a Cambodian work permit and employment card issued by the Ministry of Labour and Vocational Training.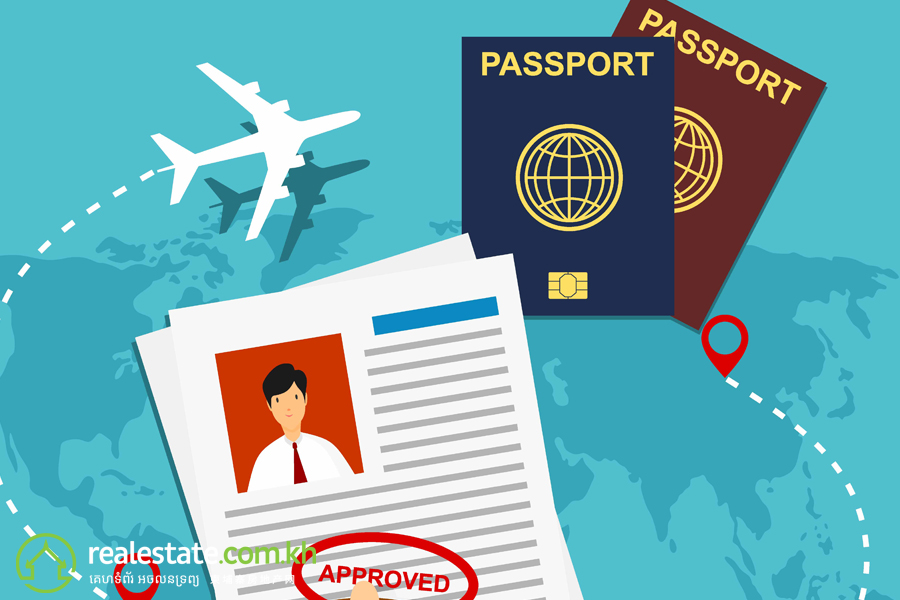 EG Visa Extension
The EG visa extension is designed for those seeking employment in Cambodia and can last 1, 3, or 6 months. If you have had a previous EB visa extension you probably will not be granted an EG visa, as they are not intended for expats who have already been in the country for a long term. The EG visa is only for first-time visitors to Cambodia.
ER Visa Extension
The retirement visa extension is for ex-pats of retirement age. You simply apply for ER (retirement) extensions. Here are the requirements:
You must be 55 or older.
You cannot be employed.
You must be able to prove you are retired (with a pension or social security documentation) and have enough funds (bank or retirement fund statements). For more information, please read our ultimate guide on retirement in Cambodia.
These extensions can be valid for various lengths of up to one year. Prices are similar to working visa extensions which cost around $290 for a full year with multiple entries. Various agencies throughout the region can assist and help you with processing.
Although the ER visa is popular and the price point is much lower than in neighbouring countries, you are not permitted to seek employment in Cambodia. For those wishing to work or operate a local business a Business Visa is required. It is worth noting some US companies are present in Cambodia and you might find them with job postings on popular US employment portals. More jobs in the US.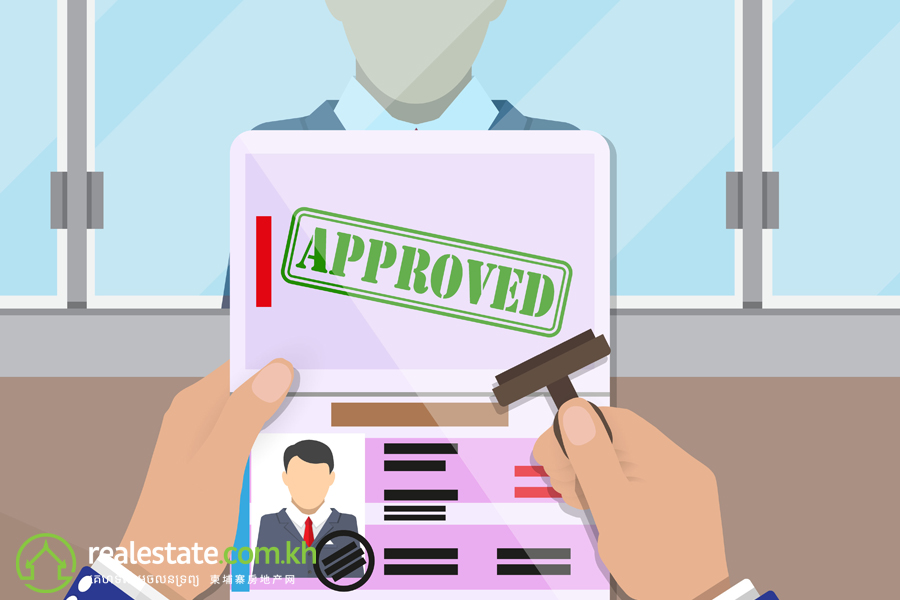 ES Visa Extension
The ES visa extension is a student visa. Applicants for the ES visa extension are required to provide a letter from a registered Cambodian school, as well as documentation to demonstrate they have sufficient funds to support themselves. The ES student visa extension can be issued for 1, 3, 6, or 12 months.
Other Visa Types for Cambodia
The visas mentioned above are the main types most foreigners will be looking to secure for a long-term stay in the Kingdom. However, there are some other visa types for children of foreigners those working in NGOs and international visitors of the government.
K-Class Visa
The K-class visa is intended for those of Cambodian descent who hold a foreign passport, which is valid for free for a lifetime visa.
B-Class Visa
The B-class visa is for employees of organizations that are in Cambodia at the government's invitation EG: United Nations or World Health Organization.
C-Class Visa
This is a free visa for employees of international NGOs that have a memorandum of understanding (MoU) with the Ministry of Foreign Affairs.
Cambodian visas for children
All non-Cambodian children are required to have an E-class visa to enter the Kingdom. If the child has at least one Cambodian parent, they can apply for a free K-class visa.
Work Permit in Cambodia
The Cambodian Department of Immigration requires all foreign nationals to obtain an official work permit/employment card to be eligible to work in the country.
Foreign nationals wishing to work in Cambodia must also meet the following conditions:
Have a job offer from an employer compliant with relevant regulations regarding the employment of foreign nationals.
Have legally entered the Kingdom of Cambodia.
Possess a valid passport.
Possess a valid residency permit.
Be fit for the relevant job.
Have no contagious diseases.
You can read more about being an expat in Cambodia in our guide.
Register on the Foreigners Present in Cambodia System (FPCS)
The FPCS app records foreign information when they arrive in Cambodia at any entry point. It also records their data when they leave Cambodia.
The main purpose of FPCS is to protect foreigners' safety and security in case of an emergency when they are travelling throughout Cambodia and was introduced and enforced in early 2020.
---
Seeking more information on property in Cambodia? Tell us what you need, and let us do the searching for you!